This is an online meditation retreat with Anuskha Fernandopulle.
About this event
This online retreat is scheduled:
Friday Apri 24th at 6:45pm - 8:30pm Pacific Time.
Saturday April 25th at 9:45am-4:00pm Pacific Time.
To Join the retreat click on the VIEW NOW button in the confirmation email received from eventbrite after you registered. You will be asked to sign in to eventbrite with the same email address you registered with to get access to the digital links to join the retreat.
Staying Grounded During the Pandemic
During this unusual time, it is especially helpful to develop a stable mind and heart, for one's own sake and for one's community. Come join us on a special retreat at home to practice mindfulness in sitting, movement, daily activity, and eating. The retreat will be supported by guided meditation, time for questions, and Dharma talks. Themes will include investigating the ingredients that support a stable mind and heart, developing metta or goodwill towards each other, cultivating compassion in the midst of suffering, and making the most of your time while you are at home. The first evening we will talk about setting up your retreat space for the day.
Registration: If you are unable to register online contact registrar@bcims.org
Fees: A sliding scale of fees is offered. Please choose the highest amount the works for you. If additional reduced fee would help you attend please contact registrar@bcims.org.
Attendance: With the online format you can choose when and how long you attend
Cancellation: Refunds are provided up to 48 hours before the start of the retreat.
Teacher Dana: Fees cover retreat organizing costs only. Voluntary donations (dana) for the teaching may be given at the retreat.
Our teachers are being hit hard by the cancellations of retreats across Canada and the US. Please consider giving a gift of Dana to Anushka.
In the Buddhist tradition, teachings are given freely because they are considered priceless; in the Buddhist tradition we also practice dana, or generosity, by making monetary offerings for the teachings. Dana is not payment for goods or services rendered; it is given from the heart. Your generosity is a gift that supports not just the teachers, but also the Sangha, the larger Dharma community, and your own practice.
Information on how to transfer Dana to Anusha will be provided to attendees before and during the retreat.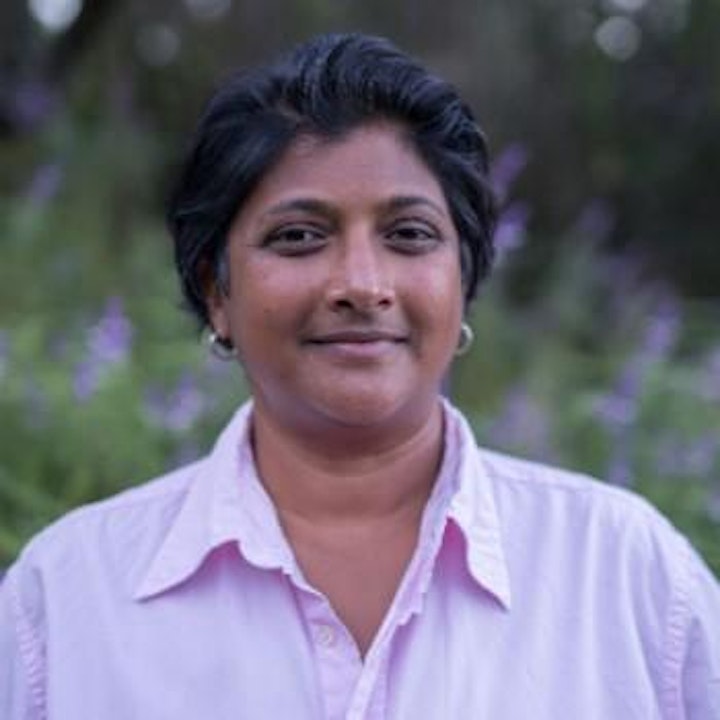 Anushka Fernandopulle has trained for over 30 years in the Theravada Buddhist tradition in the U.S., India and Sri Lanka and teaches retreats and workshops around the globe. Her teaching is informed by nature, creative arts, political engagement, innovation and modern urban life. Anushka is on the Teacher's Council at Spirit Rock Meditation Center in California. She lives in San Francisco and also works as a leadership coach and management consultant, influenced by a BA in anthropology/religion from Harvard and an MBA from Yale.