Event Information
Refund Policy
Refunds up to 1 day before event
This is an online weekend retreat with Gregory Kramer
About this Event
This retreat will be held in online sessions:
Friday 7:00pm-9:00pm
Saturday 7:15am-8:30pm
Sunday 7:15am-5:30pm
All times are Pacific Daylight Time - Vancouver, British Columbia, Canada
This retreat is limited to 150 participants and you are asked to attend the entire retreat. Please read the Retreat Description below fully prior to registering.
How to Join the Retreat
Two reminder emails will be sent to you - 2 days and 2 hours before the retreat. In that email is a link that gives you access to the information about the retreat and the zoom link.
If you don't receive the reminder email, please contact registrar@bcims.org
The Awakening Power of Spiritual Friendship: An Introduction to Insight Dialogue
Retreat Description
Insight Dialogue is an interpersonal meditation practice that brings together three elements: meditative awareness, the wisdom teachings of the Buddha, and human relatedness.  As with silent meditation, Insight Dialogue aims for the development of mindfulness, compassion and liberating insight.  While relationship is often the basis of fear and longing, relational meditation invites us into aware, skillful relationship to support disentanglement.    
 We begin the retreat learning the six Insight Dialogue Guidelines --pause, relax, open, attune to emergence, listen deeply, and speak the truth.  Once established in relational practice through these foundational guidelines, we proceed to dhammaupassana, present-moment investigation of experience as guided by Buddha's wisdom teachings. 
 This weekend retreat is taught by Insight Dialogue founder Gregory Kramer and will consist of several daily sessions of both silent and Insight Dialogue meditation.  It is open to those with at least one year of silent meditation practice, including basic familiarity in observing the body-mind.  
 To receive the most benefit, please consider releasing other engagements so as to commit to a weekend of sustained simplicity, investigation, and serenity.  The retreat will offer an experiential sense of Insight Dialogue, a deeper sense of sangha, and renewed enthusiasm for a whole-life Dhamma path where nothing --surely not our moments engaged with other people-- is to be left out.
Registration: If you are unable to register online contact registrar@bcims.org
Fees: A sliding scale of fees is offered. The fee contributes to BCIMS' ablility to continue to offer retreats such as this. We would like anyone who is interested to attend. Please email registrar@bcims.org if an additional reduction would help you attend.
Cancellation: Refunds are provided up to 24 hours before the start of the retreat.
Teacher Dana (Generosity): Your registration fee contributes to BCIMS' ability to continue to offer retreats such as this. None of your fee goes to Gregory
In the Buddhist tradition, teachings are given freely because they are considered priceless; in the Buddhist tradition we also practice dana, or generosity, by making monetary offerings for the teachings. Dana is not payment for goods or services rendered; it is given from the heart. Your generosity is a gift that supports not just the teachers, but also the Sangha, the larger Dharma community, and your own practice.
Information on how to transfer Dana to Gregory will be provided to attendees before and during the retreat.
Schedule:
(In-between times are opportunities to maintain relaxed, mindfulness practice in everyday life. Please set the weekend as a practice weekend as much as possible.)
Friday, November 6
7-9:00PM—Introduction, Silent and ID Meditation
Saturday, November 7
7:15-8:00 AM Guided Sit
10:00-12:00 Silent and ID Meditation
1:30-3:00 Silent and ID Meditation
4:00-5:30 Silent and ID Meditation, Q and A
7:30-8:30 Sit and Dhamma Talk, Q and A
Sunday, November 8
7:15-8AM Guided Sit
10-12 Silent, ID Meditationand Dana talk
1:30-3:00 Silent and ID Meditation
4:00-5:30 Silent and ID Meditation, Q and A
Gregory Kramer is the Founding Teacher of the Insight Dialogue Community and has been teaching insight meditation since 1980. He developed the practice of Insight Dialogue and has been teaching it since 1995, offering retreats in North America, Asia, Europe, and Australia. He has studied with esteemed teachers, including Anagarika Dhammadina, Ven. Balangoda Ananda Maitreya Mahanayaka Thero, Achan Sobin Namto, and Ven. Punnaji Maha Thero. Gregory is the author of A Whole Life Path: A Layperson's Guide to a Dhamma-infused Life (in press); Insight Dialogue: The Interpersonal Path to Freedom (Shambhala); Seeding the Heart: Practicing Lovingkindness with Children; Meditating Together, Speaking from Silence: The Practice of Insight Dialogue; and Dharma Contemplation: Meditating Together with Wisdom Texts. For additional information about Gregory's teachings, please visit his website.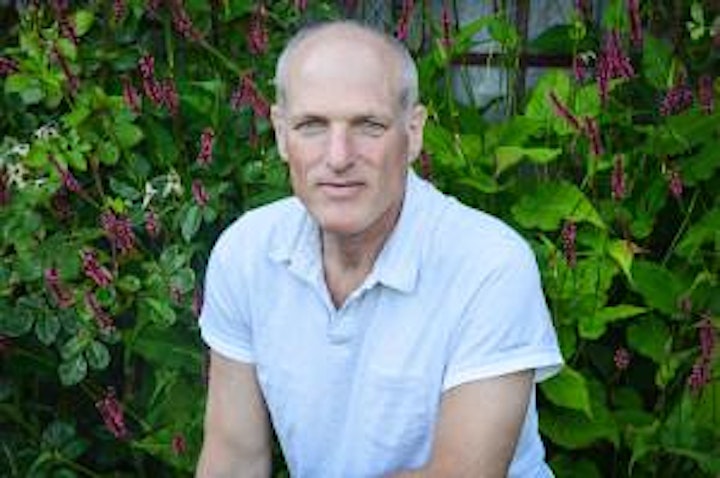 Date and Time
Location
Refund Policy
Refunds up to 1 day before event