Online Retreat with Adrianne Ross and Christina Feldman - 2021oct4lgol
This is an online meditation retreat of six full days with Adrianne Ross and Christina Feldman
Refund Policy
Contact the organizer to request a refund.
About this event
Dates/Times -
Monday, October 4th - Saturday October 9th, 2021
- 9am-6pm on Monday-Friday, with optional sits in the evening
- 9am-11am on Saturday
All times are Pacific Time, Vancouver, Canada
A commitment to attend the entire retreat is required, similar to travelling to an onsite residential retreat.
Depth and Embodiment -
An Insight Meditation Retreat
In this online insight meditation retreat we will begin with secluding ourselves as best we can from busyness, distractions and obligations so we can build a stable, loving presence in the body from which to see clearly. As stability strengthens, we develop more stillness and depth from which to see how it is that we are adding to our suffering through reactive conditioning, and how through loving presence, wisdom and compassion these patterns are gradually transformed.
For this reason we ask that participants be able to commit to the entire retreat, and be in silence as much as is possible for an online retreat. There will be periods of sitting, walking, instruction, dharma talks and discussion groups.
Retreat Information -
Fees: A sliding scale is offered. Please choose the highest fee that works for you. Financial assistance is available, no one will be turned away. If financial assistance is needed, email jess@bcims.org.
Cancellations: Fees can be fully refunded up to end of October 3, 2021.
Teacher Dana: Your fee contributes towards BCIMS being able to continue to offer its programs such as this retreat.
Voluntary donations (dana) for the teaching may be given at the retreat.
In the Buddhist tradition, teachings are given freely because they are considered priceless; in the Buddhist tradition we also practice dana, or generosity, by making monetary offerings for the teachings. Dana is not payment for goods or services rendered; it is given from the heart. Your generosity is a gift that supports not just the teachers, but also the Sangha, the larger Dharma community, and your own practice.
Information on how to transfer Dana to Adrianne and Christina will be provided to attendees after registering for the retreat.
Need Help? Please email jess@bcims.org if you have any questions.
How to Join the Retreat after Registering -
Click on the View Event button in your confirmation email to view all the information about the retreat. The zoom link to join will be posted on this page 2 hours before the start of the retreat.
Introducing the Teachers -
Christina Feldman is a co-founder of Gaia House and a guiding teacher at Insight Meditation Society, Barre, Massachussetts. The author of a number of books, she has been teaching insight meditation retreats internationally since 1976. She is one of the teaching faculty of the CPP programme, dedicated to the study and application of the early teachings of the Buddha and is engaged in teaching the Buddhist psychological foundations of mindfulness to those training to teach mindfulness-based applications in England, Belgium and the Netherlands.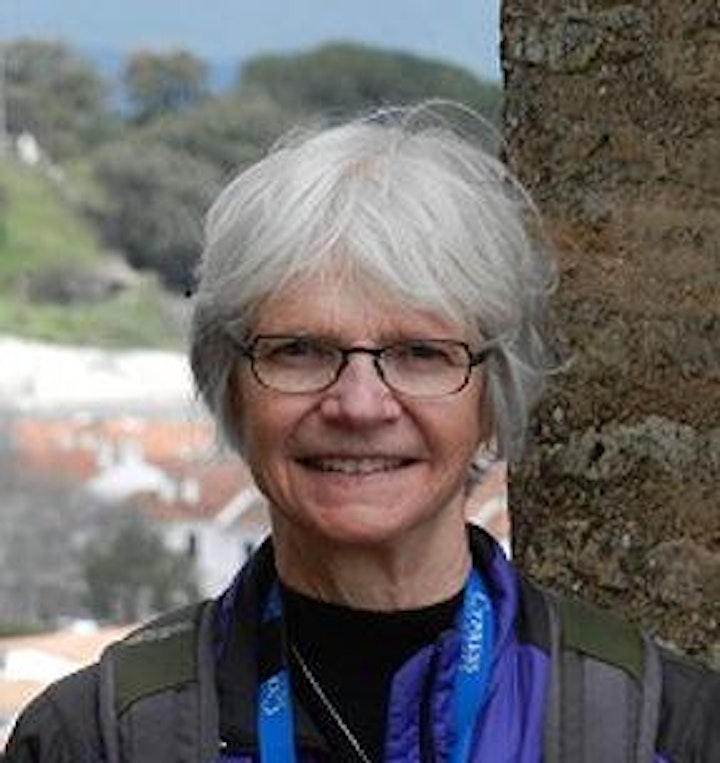 Adrianne Ross, a retired family physician, has been involved in meditation and healing since 1976. She has been practising Buddhist meditation since 1984. Her spiritual journey has also included contemplative inquiry practices (Enlightenment Intensives and Diamond Approach) and Mindfulness Based Stress Reduction.
Trained by Jack Kornfield (in 1998), Adrianne is influenced by both Thai and Burmese streams of the Theravadan tradition, as well as Tibetan (Mahamudra and Dzogchen) practice. She teaches classes, weekend and residential retreats in Canada and the US.
She is involved in teaching and mentoring students in the Dedicated Practitioner and Advanced Practitioner Programs through Spirit Rock Meditation Center in California. Adrianne mentors students every year for the UCLA Mindfulness training program.
Adrianne is the guiding teacher for Saskatoon Insight Meditation Society, continuing the tradition, started by Joanne Broatch, of supporting the dharma in the prairies.​
She is passionate about being awake in all areas of life, facing the challenges of diversity, equality and climate change though dharma eyes, and living the dharma as fully as possible.​
She co-founded BCIMS with the late Joanne Broatch.
General Schedule -
9:00am-10:00am - Welcome, Instructions, Sit, and Q/A
10:00am-12:00pm - Self guided practice (sit or walk)
10:00am-11:00am - Concurrent small group Practice Discussion with teacher; at 11am the small group will begin self-guided practice (sit or walk)
12:00pm-12:30pm – Sit
12:30pm-2:00pm – Lunch
2:00pm-3:00pm - Instruction and Q/A
3:00pm-5:00pm - Self guided practice (sit or walk)
3:00pm-4:00pm - Concurrent small group Practice Discussion with teacher; 4 pm the small group will begin self-guided practice (sit or walk)
5:00pm-6:00pm - Dharma talk
6:00pm – Group sessions ends, continue own practice for evening