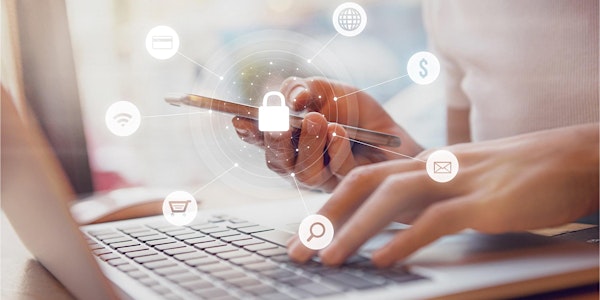 Online Security for Your Money and Your Identity - Women's Money Group
Learn how to reduce the risk of financial and identity theft online. We'll present key steps and strategies to keep you and your money safe.
When and where
Location
Bayview Yards 7 Bayview Road Ottawa, ON K1Y 2C5 Canada
Refund Policy
Refunds up to 1 day before event
Eventbrite's fee is nonrefundable.
About this event
Raise your hand if you shop online?
How about banking - do you do that online, too?
What about Facebook quizzes. Do you ever succumb to the temptation to answer a few questions in exchange for a fun profile or image of yourself thirty years from now?
If you said "yes" to any of the questions above (and let's face it, there probably aren't many people left who don't carry out part of their financial life online, or provide personal information in seemingly innocuous games), then it's essential that you know how to protect yourself.
Why? Because identity and financial theft are very real.
Think you're immune from these serious issues? Then you'll want to pay attention when we share the many stories from the last year alone about people losing tens of thousands of dollars to hackers, not to mention the chaos created as a result of identity theft.
Everyone knows that protection starts with a good password, but what does that mean?
And how many passwords should you have? Should they all be different? Are humans capable of creating strong passwords? How do you remember them all? Where can you safely store that information?
What about all the cool money-management apps on the market - are they safe to use? If not, why not and what would make them better?
At the next Women's Money Group meetup on October 29th, we are going to talk about online security for yourself and your money. (It turns out they're one and the same when it comes to security.)
My guest will be IT-specialist Mark Levison. Mark has spent the last thirty years working in the field of IT, first as a developer and latterly as a consultant.
He is obsessed with online security, which leads him to constantly scour the latest news and technology literature for ways to stay safe online.
We ask you to bring your laptop for this meeting. Under Mark's guidance, you will set up a first-order mechanism to protect yourself online. Google has declared that this one strategy eliminates more than 90% of issues. In one, single step!
Join us in person, or from the comfort of your own home via live-stream, to hear Mark share this and other key steps to protect yourself online.
If you're concerned or embarrassed about the thought of having to disclose personal information, you can rest easy. This is a judgment-free, safe zone where you participate only if you choose to. If you'd prefer to watch quietly and absorb the discussions, that's perfectly fine.
Are you new to the Women's Money Group? No problem! You can join us as a first-time attendee for only $30. If you've already attended a meeting, you can grab a General Admission ticket or you can become a member to receive ongoing benefits.
Now is a great time to become a member - we have PROMOTION running: Save $100 on an annual membership (now $397, instead of $497) or save $10/month on a monthly membership (now $39, instead of $49). Use the following promo codes when purchasing a membership through the Your Financial Launchpad website:
Annual membership promo code: First150Annual
Monthly membership promo code: First150Monthly
Memberships are available here: YourFinancialLaunchpad.com/womens-money-group. The website lists the many perks included in each membership.
To reserve a spot for the October meeting, click on the link below.
More benefits of participating in our community:
MORE CONFIDENCE | GET UNSTUCK | ROCK YOUR FINANCES | GROW WITH OTHERS
Finally get past your blocks, create a system that works, and achieve your goals with our help.
Ask whatever you like in our no blame, no shame, no judgment zone.
Get evidence-based answers you can trust, not a sales pitch.
Hands-on experience through case-based learning.
You'll get support and follow up after the meeting through Q&A sessions via Zoom
Book your spot today and learn how to keep yourself and your money safe online. See you on October 29th, whether in person or online!