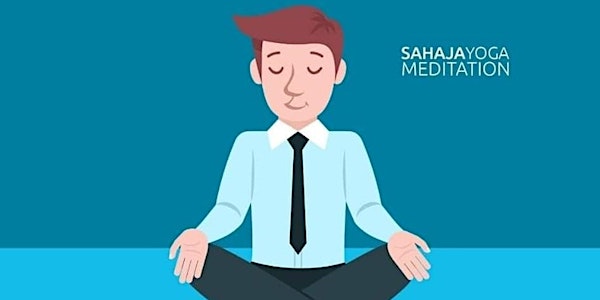 Online Weekly Meditation Class - Free Event on Zoom
Weekly meditation for beginners. Always free of cost :)
About this event
Join our online Sahaja Yoga Meditation beginner classes every Monday at 7:00pm PST.
Register at sahajayogarichmond@yahoo.com and we will send you the Zoom link to join the online class.
What are the benefits of Sahaja Yoga Meditation?
Sahaja Yoga meditation works directly on the central nervous system that controls all of our mental, physical and emotional activity. It, therefore, has the potential to dramatically improve our wellbeing by going directly to the source of any problem. The immediate effects of raising the Kundalini, and going into thoughtless awareness, can be felt as a gentle release from our mind and a spontaneous state of bliss where one merely witnesses and enjoys the present moment. However, the effects of reaching this state go far beyond those moments of mental silence.
When the Kundalini rises, she removes the tensions occurring on our central nervous system that cause negative mental, emotional, or physical sensations, and brings our system into balance. Without any concentrated effort, we are relieved from any stress, weight or pain that we may be feeling.
In the long term, this experience becomes stronger. With the regular practice of meditation, the central nervous system is regularly cleansed and becomes more resistant to imbalances. This is how we evolve into a more centered, satisfied and loving person and get closer and closer to the essence of ourselves.
Read more on: https://wemeditate.com/sahaja-yoga