WISDOM SHARE // SACRED SISTERHOOD // DIVINE FEMININE ACTIVATION // PRIESTESS CIRCLE
About this event
Join a Circle of Leaders, Healers, Medicine Women, Divine Feminine Empowerment Priestesses, Goddess Devotees, Tantrikas, Yoginis and fellow Sisters (open to all Women-identified individuals).
Now is the time to come together and Rise. In sharing our Wisdom, we create a new culture and paradigm. One that sees all humans, animals and creatures living as one, in harmony with each other, in fairness and love.
We all hold keys for this paradigm to become reality. As we share, we create this reality. In our prayers, our thoughts and through our connection, we have the power to nourish the very ideas that we believe in.
When we come together, we amplify each other! This isn't an addition but a multiplication of our powers, our wisdom, our gifts, all put in the service to the greater collective, for the betterment of humanity and the manifestation of all our Dreams to create Heaven on Earth <3
WHAT TO EXPECT:
~ One suggested topic every week (see list below)
~ Facilitated discussion
~ Shamanic & Yogi Practices to connect, ground, amplify and balance our energy
UPCOMING TOPICS FOR DISCUSSION:
~ Connecting to the Elements for Healing & Wisdom, Tuesday May 26th
~ Countering Black Magick from the Elite, Tuesday June 2nd
~ Trusting your Intuition, Tuesday June 9th
~ Sexual Healing, Tuesday June 16th
If you have an idea as to what topic to discuss, please email: clarity.barton@gmail.com.
I look forward to gathering our Wisdom and Heart together to create a beautiful collective energy of Sacred Sisterhood that can support each other and give us strength in Unity <3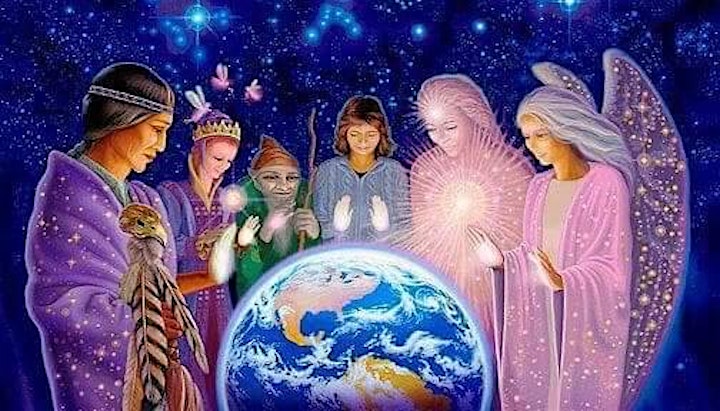 Organizer of Online Wise Sisters Circle
Clarity Barton is an Intentional Yoga Teacher, Thai Yoga Masseuse and Women's Circle facilitator. After studying traditional Hatha Yoga in India, she graduated from an international Shamanic Yoga Teacher Training where she learnt many ceremonious and healing tools to enrich the experiences that she guides her students and Sisters through.