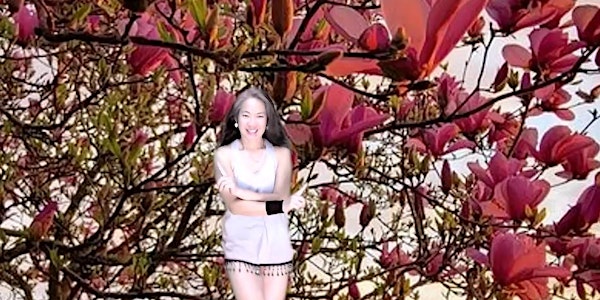 Multiple dates
Online Zumba Dance Fitness Class over Zoom
Try an online Zumba Dance Fitness Class on Zoom. Great fun
Date and time
Mon, May 16, 2022 4:00 PM - Wed, Dec 27, 2023 5:00 PM PDT
About this event
Try an online Zumba Dance Fitness Class on Zoom. Great fun 🥳 and the best stress reliever 🧘‍♀️. Enjoy choreographed moves to great music 🎼🎵🎶 . No judgement zone! 🥰 Dance like no one is watching! 💃🕺 Anyone and everyone is welcome! 🤗
Class Schedule: Mon, Wed 7 pm - 8 pm; Sat 10:30 am - 11:30 am EDT
Follow video clips from our classes on Instagram: https://www.instagram.com/zumba.on.zoom/
Facebook page: https://www.facebook.com/ZINCathyLee/
Registration: Zumba Webpage https://www.zumba.com/en-US/profile/catherine-lee/1737054
LIVE STREAM CLASS RELEASE OF LIABILITY
FOR ZUMBA®
For and in consideration of Catherine Lee ("Host") and Zumba Fitness, LLC. (Zumba) permitting the participant to enroll and participate in the Live Stream Event ("Live Stream"). Participant (which includes, but is not limited to, you and every person, adult or child, in the location where Live Stream is being presented), by clicking on the Zoom meeting link above, hereby voluntarily indemnifies, releases from liability, and holds harmless Host, Zumba, any and all additional presenters (collectively "Presenters"), and the Streaming Provider for any accident, injury, illness, death, loss, damage to person or property, or other consequences suffered by Participant or any other person arising or resulting directly or indirectly from Participants participation in the Live Stream. In the event that Participant is injured, Participant agrees to assume any financial obligation, either through Participant's personal health insurance, or through some other means, for any medical costs which Participant incurs. Host, Zumba, Presenters, and Streaming Provider assumes no responsibility for any medical expenses, injury, or damage suffered by Participant in connection with the use of any facilities or services in connection with the Live Stream.
PARTICIPANT SHOULD CONSULT THEIR PHYSICIAN OR OTHER HEALTH CARE PROFESSIONAL BEFORE JOINING THE LIVE STREAM. THIS IS PARTICULARLY TRUE IF PARTICIPANT HAS A HISTORY OF HIGH BLOOD PRESSURE OR HEART DISEASE, OR IF PARTICIPANT HAS EVER EXPERIENCED CHEST PAIN WHEN EXERCISING OR HAS EXPERIENCED CHEST PAIN IN THE PAST MONTH WHEN NOT ENGAGED IN PHYSICAL ACTIVITY, SMOKES, HAS HIGH CHOLESTEROL, IS OBESE, OR HAS A BONE OR JOINT PROBLEM THAT COULD BE MADE WORSE BY A CHANGE IN PHYSICAL ACTIVITY. PARTICIPANT SHOULD NOT JOIN THIS LIVE STREAM IF THEIR PHYSICIAN OR HEALTH CARE PROVIDER ADVISES AGAINST IT.
IF PARTICIPANT EXPERIENCES FAINTNESS,DIZZINESS, PAIN OR SHORTNESS OF BREATH AT ANY TIME WHILE PARTICIPATING IN THE LIVE STREAM PARTICIPANT SHOULD STOP IMMEDIATELY.
IT IS THE INTENTION OF PARTICIPANT BY JOINING THE LIVE STREAM TO EXPRESSLY ASSUME ALL RISK OF PERSONAL INJURY, DEATH, OR PROPERTY DAMAGE UPON HIM/HERSELF, TO THE EXCLUSION OF HOST, ZUMBA, PRESENTERS, AND STREAMING PROVIDER AND TO EXEMPT AND RELIEVE HOST, ZUMBA, PRESENTERS, AND STREAMING PROVIDER FROM LIABILITY FOR PERSONAL INJURY, PROPERTY DAMAGE OR WRONGFUL DEATH.
Participant further agrees that Participant his/her spouse, assignees, heirs, guardians, and legal representatives will not make any claim against, sue or attach Host, Zumba, Presenters, or Streaming Provider for any loss or damage resulting from Participant's participation in the Live Stream.
PARTICIPANT IS AWARE OF THE POTENTIAL DANGERS INCIDENTAL TO ENGAGING IN THE FITNESS ACTIVITIES IN THE LIVE STREAM. PARTICIPANT AGREES THAT THIS IS A RELEASE OF LIABILITY, A WAIVER OF THE PARTICIPANTS LEGAL RIGHT TO COLLECT DAMAGES IN THE EVENT OF INJURY, DEATH OR PROPERTY DAMAGE AND A CONTRACT BETWEEN PARTICIPANT AND HOST, ZUMBA, PRESENTERS, AND STREAMING PROVIDER AND PARTICIPANT AGREES TO IT OF HIS/HER OWN FREE WILL
N.B. If participant is under the age of 18, a parent or guardian must send an email to CATHYLEE2323@GMAIL.COM giving express permission and consent for the minor to participate in this online Zumba class.
About the organizer
Hi, my name is Cathy Lee. I am a certified Zumba Instructor and Personal Fitness Trainer. I am also certified to teach Zumba Gold, Zumba Kids and Zumba Kids Junior, Older Adult Fitness; and, Children's Fitness. I currently teach an Online Zumba Class over Zoom; and, I volunteer as a Zumba Instructor in two elementary schools.
My mission is to make this world a happier place, by giving people a place to dance, enjoy music, socialize; and, release their inner divas.