About this Event
This retreat is full and the waitlist is closed
Dates/Times:
Thursday Nov 19th : 7pm-8:30pm
Friday Nov 20th: 9am-6pm
Saturday Nov 21st: 9am-6pm
Sunday Nov 22: 9am- 6pm
Monday Nov23: 9am-6pm
All times are Pacific Standard Time, Vancouver, Canada
A commitment to attend the entire retreat is required, similar to travelling to a onsite residential retreat.
In this retreat we will be exploring the four Brahmaviharas, the beautiful qualities of the heart - kindness, compassion, appreciative joy and equanimity. All of them are a deep refuge in times of change and crisis where our reactive patterns and identities can so easily get triggered.
We will cultivate each of them so that we can approach what's difficult with less overwhelm and find ease and healing. We begin with kindness, the basis for all the qualities, befriending ourselves just as we are. As we turn towards difficulties (our own and the world's) with kindness and caring, compassion arises. Though being with suffering with kindness and compassion, there is room for joy and we are able to find balance.
Since this is an online retreat we'll have more opportunity to take the practices and directly experience their benefit in our daily lives. We encourage you to maintain the continuity of practice as best you can whatever you are doing – what might it be like to be kind, compassionate, appreciative, balanced right now? See this as precious opportunity to deepen your understanding and lived experience of these four beautiful qualities.
Attendees will be part of a small group discussion with Adrianne or Kamala every other day.
The number of attendees at this retreat is limited to 40.
Retreat Information
Fees: A sliding scale is offered. Please choose the highest fee that works for you. Financial assistance is available, no one will be turned away. If financial assistance is needed, email registrar@bcims.org .
Cancellations: Fees can be fully refunded up to end of November 18th, 2020
Teacher Dana: Fees cover retreat organizing costs only. Voluntary donations (dana) for the teaching may be given at the retreat.
In the Buddhist tradition, teachings are given freely because they are considered priceless; in the Buddhist tradition we also practice dana, or generosity, by making monetary offerings for the teachings. Dana is not payment for goods or services rendered; it is given from the heart. Your generosity is a gift that supports not just the teachers, but also the Sangha, the larger Dharma community, and your own practice.
Information on how to transfer Dana to Adrianne and Kamala will be provided to attendees before and during the retreat.
How to Join the Retreat after Registering
To join the retreat, click on the GO TO ONLINE EVENT PAGE button in the confirmation email received from eventbrite after you registered. You will be asked to sign in to eventbrite with the same email address you registered to access the retreat links.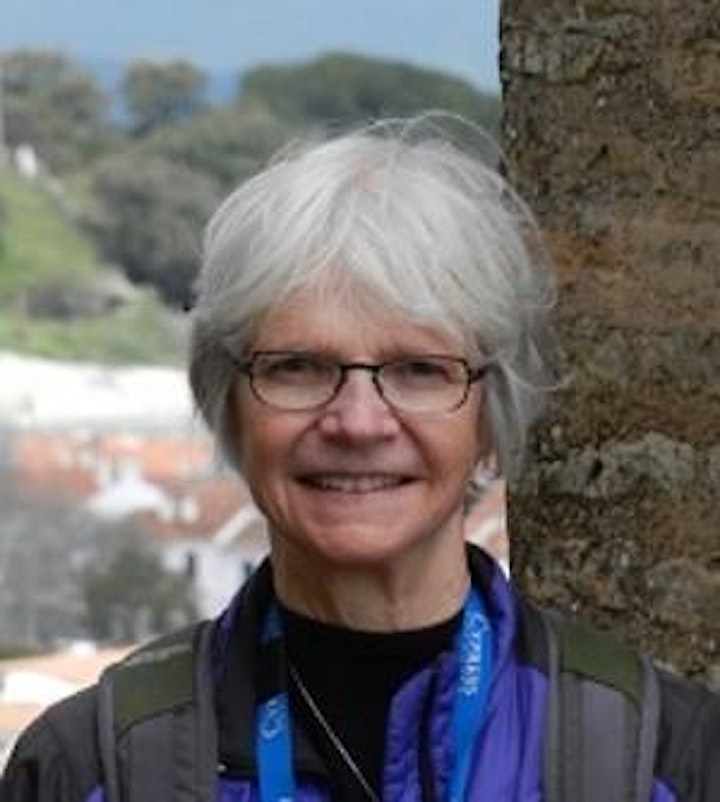 Adrianne Ross, a retired family physician, has been involved in meditation and healing since 1976. She has been practicing Buddhist meditation since 1984 and teaching since 1995. She is influenced by both Thai and Burmese streams of the Theravadan tradition, as well as Tibetan (Mahamudra and Dzogchen) practice.
Adrianne is the guiding teacher for both BC Insight Meditation and Saskatoon Insight Meditation Societies.She teaches classes, weekend and residential retreats in Canada and the US.
She is involved in teaching and mentoring students in the Dedicated Practitioner and Advanced Practitioner Programs through Spirit Rock Meditation Center in California.
She is passionate about being awake in all areas of life, facing the challenges of diversity, equality and climate change though dharma eyes, and living the dharma as fully as possible.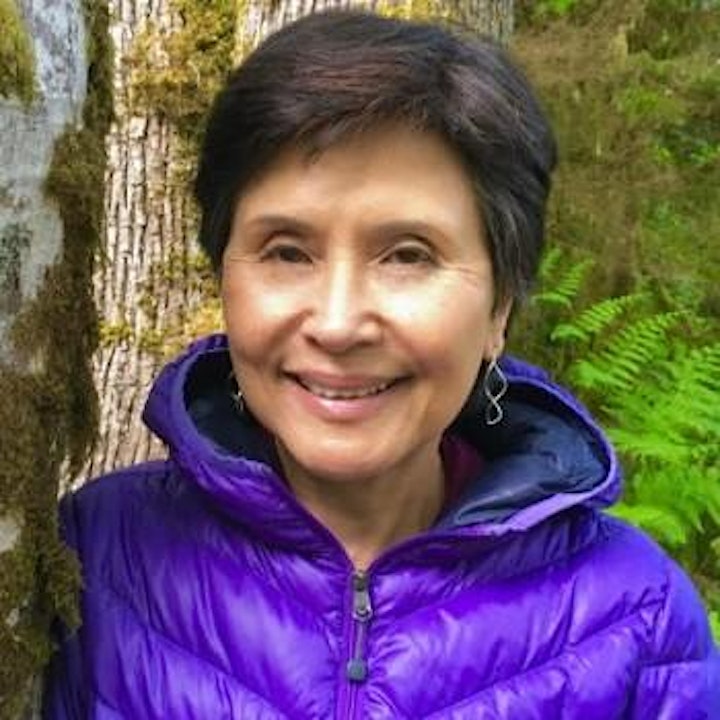 Kamala Masters is one of the founders and teachers of the Vipassana Metta Foundation on Maui. She teaches retreats in the Theravada tradition at venues worldwide, including being a Guiding Teacher and member of the Board of Directors at the Insight Meditation Society at Barre, Massachusetts. Practicing since 1975, her teachers have been the late Anagarika Munindra of India and Sayadaw U Pandita of Burma, and Sayadaw U Tejaniya of Burma with whom she continues to practice. Kamala has a commitment to carrying and offering the purity of the teachings of the Buddha in a way that touches our common sense and compassion as human beings, and allows the natural inner growth of wisdom. She lives on Maui where she raised four children, and is now blessed with five grandchildren. Kamala has practiced both insight and loving kindness meditations intensively under the guidance and preceptorship of Sayadaw U Pandita, in the USA, Australia and in Burma as a nun and a lay woman.
Rough Schedule (subject to change)
9.00am instruction all sit and Q & A
10.00am – 12.00am own practice sitting/walking
11.00am – practice discussion - everyone attends a small group every other day
12.00am – all sit
12.30 – lunch
2.00pm instruction Q and A
3.00pm – 5.00pm own practice sitting/walking
5.00pm - dharma talk
6.00pm – group sessions ends, own practice for evening.
BOLD is together as group