Ontario Indigenous Cultural Safety Training Program - Getting to the Roots...
Description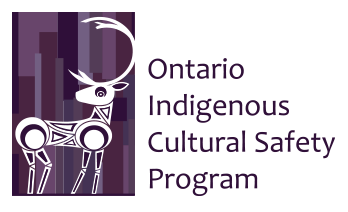 Creating Transformation in Service Settings: Getting to the Roots of Tolerance
An Ontario Indigenous Cultural Safety Program
Are we all tolerated equally? Many health and social service leaders across Canada are asking this critical question in their efforts to improve the quality of services for all clients. We all know that attitudes like tolerance, appreciation and repulsion are connected to particular behaviours. This connection is the foundation for understanding how and why cultural safety is needed for transformation in health care and social services today.
The workshop will explore the connection between attitudes and behaviours through a variety of engaging and thought-provoking activities and exercises. Participants will have the opportunity to explore models of cultural safety, stereotyping and the Indigenous-specific colonial narratives that inform dominant attitudes in Canada. They will be able to reflect on their own attitudes and beliefs through an individual activity and then apply this knowledge and insight to specific scenarios. The scenarios will deal with service situations that are relevant to the participants' experiences. This part of the workshop is often full of "a-ha" moments for the whole group!
Participants will come away with a deeper understanding of the connection between attitudes and behaviours and a greater appreciation for the ways that this can play out differently in relationships with Indigenous clientele. "Getting to the Roots of Tolerance" provides participants with a unique experience to step out of the everyday and look at the roots of the issues that impact their work, the efficacy of service provision, and clients' quality of care.
Learning Objectives:
Awareness of the connections between attitudes (including unconscious) and behaviour/practice specifically related to Indigenous people

Awareness of how this affects the standard of care for Indigenous patients/clients

Knowledge about models of Indigenous cultural competency, stereotyping and Indigenous-specific colonial narratives

Practical application of knowledge and awareness to specific scenarios

Awareness of rationale for specific education to address Indigenous specific bias held by health care providers
Registration deadline is April 23, 2018