Description
We're thrilled to be in Halton and Hamilton on October 24th. Together, we can engage in big picture thinking and discover new ways to build strong and vibrant communities in the area! This is your chance to hear about public policy and issues at the provincial level, connect to nonprofits and charities in your region, and learn more about advocacy and policy building across the sector.

Join your co-hosts ONN & United Way Halton & Hamilton to connect and help strengthen and mobilize nonprofits in the Halton and Hamilton area.
*Please note: This event is for nonprofit staff and volunteers only. This event is not open to private sector professionals at this time. Should you have any questions, please do not hesitate to contact our team.*
This day-long event will feature:
Morning session (discussions):
Provincial scope: Hear about policies, strategies and partnerships happening in Ontario's nonprofit sector and how the new provincial funding and policy landscape is affecting our sector

Issues and opportunities facing Hamilton and Halton nonprofits and charities: What issues keep you up at night? What opportunities get you motivated in the morning?
Afternoon breakout sessions
Building a Decent Work Movement in Ontario's Nonprofit Sector: Decent work improves the quality of life for employees and supports more effective and impactful outcomes for nonprofits. Learn how nonprofits can implement and fund decent work practices. Plus, receive promising practices, a checklist, a charter, and more resources to implement decent work in your organization.

Diversify revenue and impact through social enterprise and social procurement: From provincial funding cuts to changes in philanthropic trends, nonprofits face unique funding challenges. Discover how your nonprofit can use social enterprise to diversify revenue and strengthen its financial resiliency. Learn about how social enterprise and procurement can grow the wealth and well-being of the communities you serve. Plus, receive free tools and resources to put your plan into action
Plus, learn more about being a decent work leader with the ONN-recommended pension plan, OPTrust Select - a first for the nonprofit sector!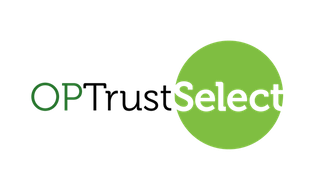 The deadline to register is Tuesday, October 15, 2019. Tickets to the event will be allocated on a first-come, first-served basis. Reserve your spot by registering today.