Ontario's Fair Hydro Plan: A Conversation with Guy Holburn and George Vegh

Wednesday, 31 May 2017 from 5:30 PM to 7:00 PM (EDT)
Event Details
With the recently announced Fair Hydro Plan the Ontario government has promised a 25% electricity rate reduction. The plan, which has generated much debate, aims to reduce electricity rates in two ways: One, by "refinancing" the cost of global adjustment and two, by transferring certain costs related to rural distribution and low income support from ratepayers to taxpayers. 
Join us on May 31st, 2017 at 5:30 p.m. for a discussion on the Fair Hydro Plan with two prominent leaders of Ontario's electricity sector, Guy Holburn and George Vegh. We will discuss the economic and electricity sector governance issues raised by the Fair Hydro Plan, alternatives to the plan and the public policy challenges that underlie these questions.
Guy Holburn is a Professor of Business, Economics and Public Policy at the Ivey Business School, University of Western Ontario, and also Director of the Ivey Energy Policy and Management Centre. George Vegh is head of McCarthy Tétrault LLP's energy regulation practice, teaches energy regulation at the University of Toronto, and is the former general counsel of the Ontario Energy Board. The conversation will be moderated by Kerri Lui and Héloïse Apestéguy-Reux, both lawyers in McCarthy Tétrault's energy group.
Speaker Biographies: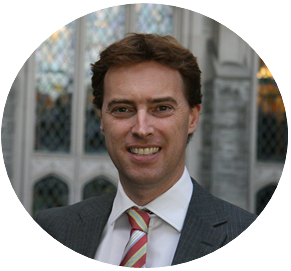 Guy Holburn holds the Suncor Chair in Energy Policy and is a Professor of Business, Economics and Public Policy at the Ivey Business School, University of Western Ontario. He is also the founder and Director of the Ivey Energy Policy and Management Centre.
Holburn joined Ivey in 2001 and teaches both degree and executive development programs. He holds a Ph.D. and M.A. from the University of California, Berkeley, and a B.A. Hons. (First Class) from Cambridge University. Previously Holburn worked for several years as a management consultant with Bain and Company in England and in South Africa.
Dr. Holburn's area of expertise is in the intersection of business strategy and public policy, with a focus on strategy and policy issues in the energy and utilities sectors. He has published widely in academic journals and is a regular contributor to national and local media. He has been awarded research grants by the California Public Utilities Commission, Canada Foundation for Innovation, Hydro One, Natural Resources Canada, Olin Foundation, Ontario Centres of Excellence, Social Sciences and Humanities Research Council of Canada, and University of California Energy Institute. He has won the Haynes Prize for the Most Promising Scholar awarded by the Academy of International Business, and he was a finalist for the Page Prize for Business Sustainability Teaching.
Dr. Holburn has worked as a consultant in the private and public sectors on economic impact assessments, corporate performance improvement strategy, merger/acquisition strategy, and regional economic development strategy. He is on the Executive Committee of the Alliance for Research on Corporate Sustainability, the Advisory Committee for the Canadian Network for Energy Policy Research and Analysis, and he is a member of the Council for Clean and Reliable Energy.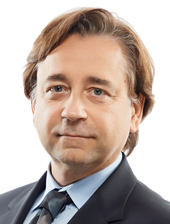 George Vegh is the head of McCarthy Tétrault's Toronto energy regulation practice, where he provides advocacy and advisory services to private and public sector clients. George's main focus is on regulatory and wholesale market governance in the energy sector. George also has extensive experience in working with generators and other market participants to address the impacts of federal and provincial climate change regulation.
Prior to joining McCarthy Tétrault, George was General Counsel of the Ontario Energy Board.
George is a leader in the energy sector, having served as Chair of the Ontario Energy Association and the IESO Market Forum. He currently serves as Vice-Chair of the Board of the Association of Power Producers of Ontario. He also led a number of industry initiatives, including Task Forces on Distribution Rate Regulation, Infrastructure Renewal, Distributed Generation and Transmission Connection for Renewable Generation.
George is an Adjunct Professor of Energy Law at the University of Toronto Law School, the School of Public Policy & Governance, the University of Calgary Law School and at Osgoode Hall Law School, where he is also the Program Director for the Masters Program in Energy and Infrastructure Law.


When & Where

McCarthy Tétrault LLP offices (TD Tower)
66 Wellington St W., 53rd floor
Toronto, Ontario
Canada

Wednesday, 31 May 2017 from 5:30 PM to 7:00 PM (EDT)
Add to my calendar