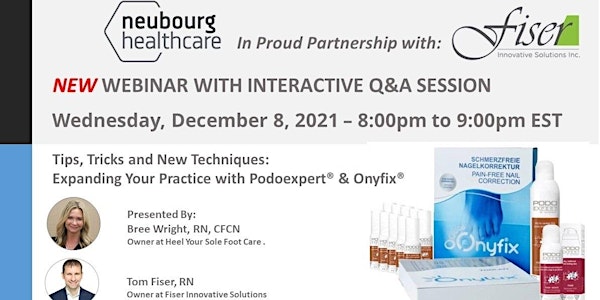 Onyfix & Podoexpert Interactive Q&A Session
Interactive Q & A Session: Expanding your Practice with Onyfix & Podoexpert
About this event
Featuring: Bree Wright RN
Tom Fiser RN
Summary: A Live Q&A Session with the experts!
Get all your questions answered by Bree and Tom!
Whether you are already using these revolutionary products or are curious to learn more, tune in to see incredible before and after photos (excellent marketing tools) and exciting new developments as more professionals discuss their results.
Learn new tips, tricks and troubleshooting for the revolutionary Onyfix® Nail Correction System and PodoExpert® foams and get all your questions answered during this live interactive session.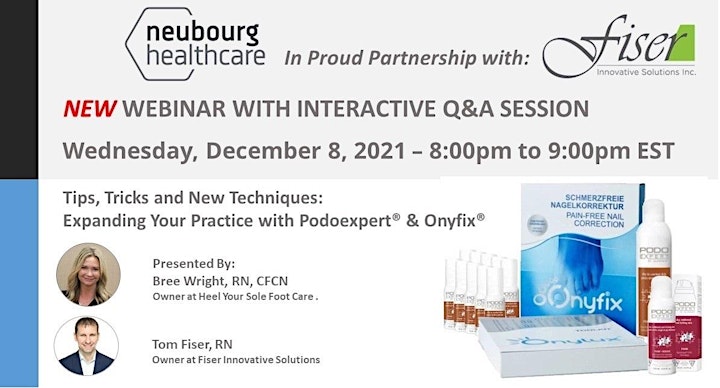 Organizer of Onyfix & Podoexpert Interactive Q&A Session