Open auditions for children for the Opening Ceremony of the TORONTO 2015 Pan Am Games / Auditions ouvertes destinées aux enfants pour la cérémonie d'ouverture des Jeux panaméricains de 2015 à Toronto:

Saturday, 7 February 2015 from 9:00 AM to 6:00 PM (EST)
Event Details

Open auditions for children for the Opening Ceremony of the TORONTO 2015 Pan Am Games 
The Cirque du Soleil's Casting Team will be hosting open auditions in Toronto, Ontario on February 7, 2015.  
We are seeking 115 motivated and enthusiastic children (boys and girls) from all cultural backgrounds willing to participate as a volunteer in a Cirque du Soleil production created exclusively for the Opening Ceremony of the TORONTO 2015 Pan Am Games.
This is a unique chance to perform in front of thousands of live spectators and millions of television viewers through an international broadcast!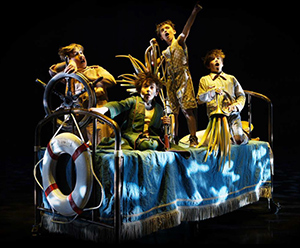 Character's traits:
Looks like a child between 8 and 10 years old;

No taller than 1,47m (4'10");

Able to portray emotion without words.
Requirements:
Ability to portray character's traits;

Be 12 years old or older as of April 24th, 2015 (mandatory);

Be available for all rehearsal and show date (

Rehearsal dates 

April 25 and 26, 2015; May 9, 10, 30 and 31, 2015; June 14, 21, 24, 25, 26 and 27, 2015; July 8 and 9, 2015. Prior to June 24th, all rehearsal sessions will be during the weekends. Exact rehearsal schedule to be confirmed. Show date July 10, 2015);

Good self-discipline;

Some experience on stage and/or film/commercials, an asset;

Live in Toronto, or be resident in Toronto during the rehearsals and show day.
Parent or designated guardian must be present during the whole day of the audition.
If you meet the requirements above, please 

REGISTER (find link above the event description).

 Once you finish the registration process, you will receive an email with the application ID attached. 

A few weeks before the audition,  we will send a second email with the Parental Authorization (including the Terms and conditions and the address of the audition) that you will need to print, have it completed and signed by one of your parents, ideally the person who will be with you during the day of the audition. It will be important to bring this document with you at the audition. 

In the event that none of your parents can be with you the whole day of the audition, they will have to identify a person who will act as your guardian during the whole day, and complete the document entitled 'Designation of a Guardian' and join it to the other document.  Your guardian will have to bring both documents at the audition and give it to the audition team at the beginning of the day.
Deadline for submissions: IMMEDIATE (The number of places is limited. Invitation to audition is on a first come, first served basis.).
Important information to attend the audition:
It is not necessary for candidates to prepare an act or a number for this audition;

During the audition, children will be asked to participate in some acting and movement exercises;

We recommend that you bring your lunch since the audition may take all day. Please note that Cirque du Soleil will not pay for any expenses incurred by candidates participating in these auditions;

This is an open audition for 

a Cirque du Soleil production created exclusively for the Opening Ceremony of the TORONTO 2015 Pan Am Games

. Selected candidates will participate voluntarily to this project. 
See you at the audition!
If you do not fit this profile, there are plenty of volunteer performing roles still to fill in one of the other Ceremonies or as part of the Medals Presentation Team. To get more information, click on this link: www.toronto2015.org/volunteer/ceremonies.
_______________________________________________________________________________________ 
Auditions ouvertes destinées aux enfants pour la cérémonie d'ouverture des Jeux panaméricains de 2015 à Toronto 
L'équipe du casting du Cirque du Soleil tiendra une audition ouverte à Toronto (Ontario) le 7 février 2015.
Nous sommes à la recherche 115 enfants (garçons/filles) motivés et enthousiastes provenant de tous les milieux culturels souhaitant prendre part bénévolement à une production exclusive du Cirque du Soleil pour la cérémonie d'ouverture des Jeux panaméricains de 2015 à Toronto.
Il s'agit d'une chance unique de se produire devant des milliers de spectateurs sur place et des millions de téléspectateurs grâce à une diffusion internationale!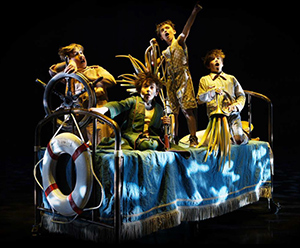 Caractéristiques du personnage : 
Avoir l'apparence d'un enfant de 8 à 10 ans;

Grandeur maximale de 1,47 m (4'10");

Être en mesure de transmettre des émotions sans parler.
Exigences :
Capacité à personnifier les traits du personnage;

Avoir 12 ans ou plus en date du 24 avril 2015 (obligatoire); 

Être libre pour toutes les répétitions et la date de spectacle (Dates de répétitions : 25 et 26 avril 2015; 9, 10, 30 et 31 mai 2015; 14, 21, 24, 25, 26 et 27 juin 2015; 8 et 9 juillet 2015. Avant le 24 juin, toutes les répétitions auront lieu pendant les fins de semaine. L'horaire définitif des répétitions n'est pas encore confirmé. Date du spectacle : 10 juillet 2015);

Avoir une bonne maîtrise de soi;

Avoir une certaine expérience sur scène ou du jeu dans des films ou des messages publicitaires, un atout;

Habiter ou séjourner à Toronto pendant les répétitions et la journée du spectacle.
Un parent ou un tuteur doit être présent durant toute la journée de l'audition.
Si vous répondez aux exigences décrites ci-dessus, veuillez cliquer sur REGISTER le plus tôt possible. Une fois que vous aurez terminé le processus d'inscription, vous recevrez un courriel avec le code d'identification inclus dans le document joint au message. 

Quelques semaines avant l'audition, nous vous enverrons un deuxième courriel qui sera accompagné de l'autorisation parentale (incluant les Conditions générales et l'adresse de l'audition) que vous devrez imprimer,  pour ensuite la faire compléter et signer par un de vos parents, idéalement celui ou celle qui vous accompagnera la journée de l'audition.  Il sera important d'apporter ce document le jour de l'audition.

Dans l'éventualité où aucun de vos parents ne puisse être présent avec vous durant toute la journée d'audition, il leur faudra désigner une autre personne qui agira à titre de tuteur en plus de devoir compléter le document 'DÉSIGNATION  D'UN-UNE TUTEUR/TUTRICE'  et le joindre à l'autorisation parentale.  Cette personne qui vous accompagnera durant toute cette journée devra apporter les deux documents avec elle et les remettre en début d'audition à l'équipe d'audition.
Échéance des soumissions : IMMÉDIATEMENT (Le nombre de places disponibles pour l'audition est limité. L'invitation à l'audition suit le principe du premier arrivé, premier servi.).
Renseignements importants concernant la participation à l'audition :
Les candidats n'ont pas à préparer une prestation ou un numéro pour cette audition.

Pendant l'audition, on demandera à l'enfant de prendre part à un jeu d'acteur et de faire des exercices de mouvement.

Nous vous recommandons d'apporter vos propres boissons et un dîner à l'audition puisque l'audition durera probablement toute la journée.. Veuillez noter que le Cirque du Soleil n'assumera aucune dépense engagée par les candidats qui participent à ces auditions.
Il s'agit d'une audition ouverte pour une production du Cirque du Soleil créée exclusivement pour la cérémonie d'ouverture des Jeux panaméricains 2015 à Toronto. Les candidats sélectionnés participeront volontairement à ce projet. 
Nous serons heureux de vous voir à l'audition!
Si vous ne correspondez pas à ce profil, Il existe plusieurs positions d'artistes bénévoles à combler pour les autres cérémonies ou pour faire partie de l'équipe de présentation des médailles. Pour de plus amples renseignements: http://www.toronto2015.org/fr/benevolat/ceremonies.

Have questions about Open auditions for children for the Opening Ceremony of the TORONTO 2015 Pan Am Games / Auditions ouvertes destinées aux enfants pour la cérémonie d'ouverture des Jeux panaméricains de 2015 à Toronto:?
Contact Cirque du Soleil Casting
When & Where

Toronto, Ontario
Canada

Saturday, 7 February 2015 from 9:00 AM to 6:00 PM (EST)
Add to my calendar