Description
Topics
1. Introduction to Machine Learning and Predictive Modelling
o Machine Learning Industry Overview
o Career path
o Machine Learning problems

§ Supervised vs Unsupervised
§ Statistical learning
§ Curse of dimensionality
§ Variance-bias trade off
o Machine Learning Tools

§ Pandas, Numpy, Scipy, Scikit-Learn, MLlib
§ H2O, Amazon ML, Azure
§ Theano, Tensoflow, Keras
Please make sure to install Anaconda follow the instruction below so that you can enjoy doing a mini project in class: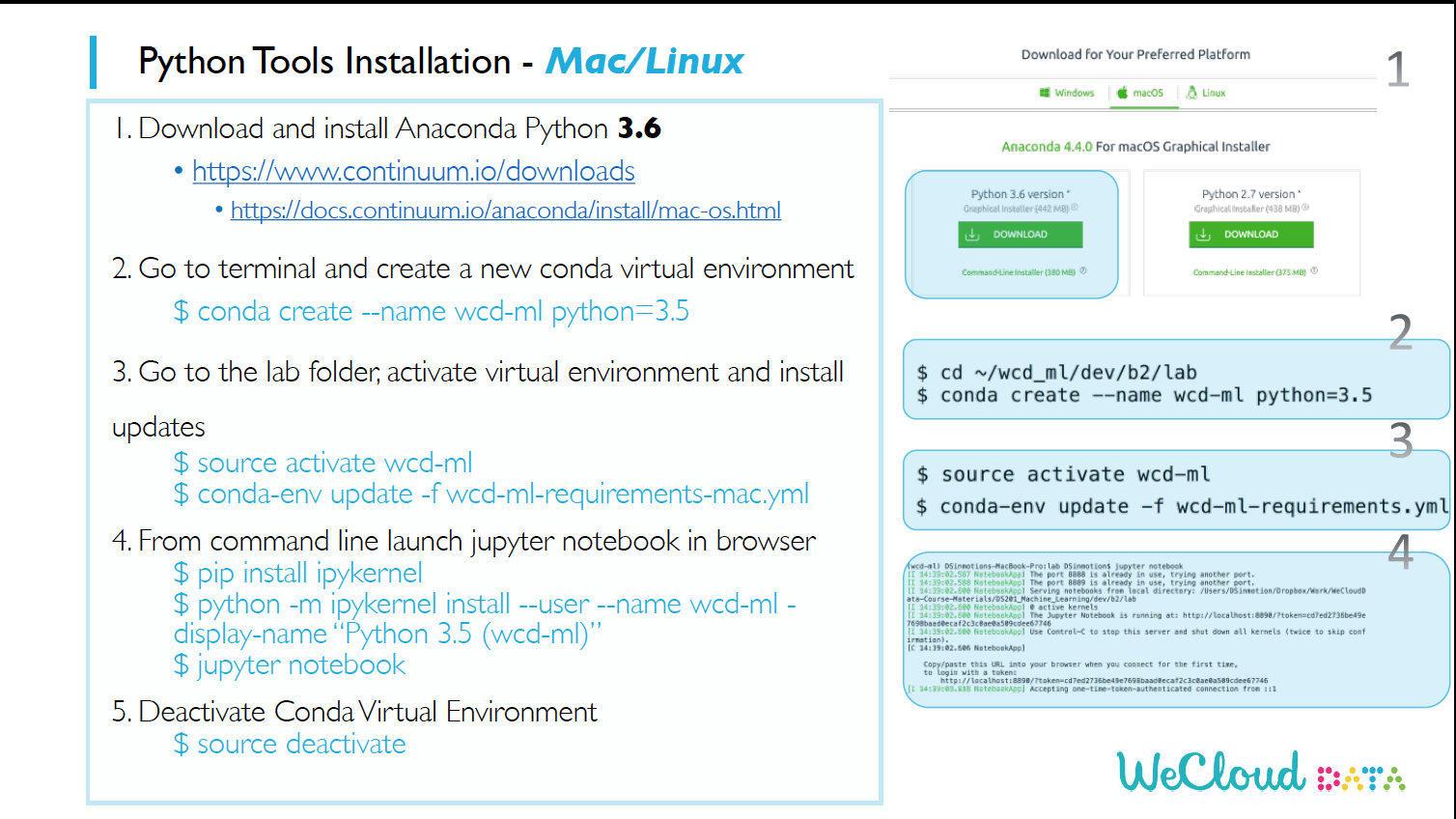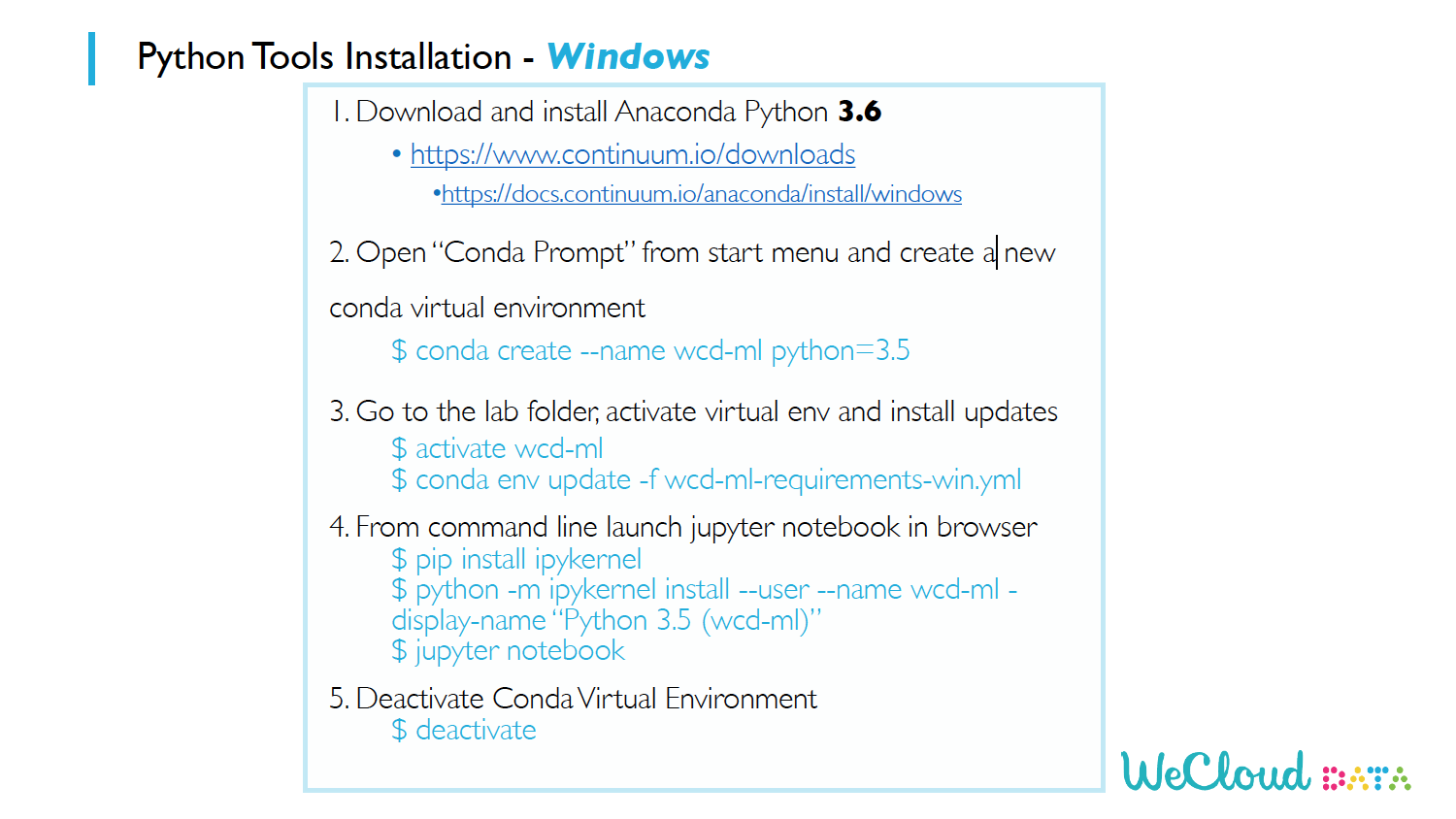 ---
About the Course
Short Intro
In this course, students will work on real problems in classification and regression with supervised and unsupervised learning approaches. Students will explore sophisticated model evaluation approaches (cross-validation and bootstrapping) to make the models as generalizable as possible.
Potential Job Positions
Data Scientist

Research Analyst

Statistical Modeler

Predictive Modeler

Machine Learning Specialist

Statistical Data Analyst
Course Details
Who is this course for
This course is part of the skill-based data science track course series and is intended for learners who have basic python or programming background, and want to apply statistics, machine learning, information visualization, recommender system, and natural language processing techniques to gain new insight into data. Only basic statistics background is expected, and the first course contains a refresh of these basic concepts. Learners with a formal training in Computer Science but without formal training in data science will still find the skills they acquire in this course valuable in their studies and careers.
Prerequisite
Python programming
Statistics and Linear Algebra
Ideally who have taken the "Python for Data Science" or equivalent courses
Strong curiosity and a passion for learning and applying machine learning technologies in real life
How is this course delivered
This classroom-based course is delivered with 40% lecture, 20% labs and 40% project

You will meet the instructors and teaching assistants in person and learn with your peer students

You will work on hands-on projects to aid you build your data science portfolio that is often the key to a successful job placement

You will work with your peer students in group on data challenges such as Kaggle

Use cases and best practice discussions will be delivered via Slack App
Assistance you will get from us
Our teaching assistants will help you with your questions throughout the learning period

One on one chat with our instructors and mentors

Resume help and suggestion upon completion of the course

Job referrals