Open Doors @JusticeCanadaEN / Portes ouvertes @JusticeCanadaFR
Event Information
Location
Department of Justice Headquarters / Administration centrale du ministère de la Justice
Library / Bibliothèque
275 Sparks Street / 275, rue Sparks
Ottawa, ON K1A 0H8
Canada
Description
"Open Doors @JusticeCanadaEN" event will showcase the work the Department of Justice does to support open government objectives. This event is open to both the Open Government Partnership's Global Summit participants from around the world and the Canadian public. This will also be an opportunity to engage on two key topics that relate to open government: access to justice and privacy.

Check out our website for more information.
--------------------------------
L'événement « Portes ouvertes @JusticeCanadaFR » dévoilera tout le travail accompli par le ministère de la Justice afin de soutenir les objectifs du gouvernement ouvert. L'événement est destiné à la fois aux participants du Sommet mondial du Partenariat pour un gouvernement ouvert provenant du monde entier, ainsi qu'aux canadiens et canadiennes. Il s'agit également d'une occasion échanger sur deux sujets clés liés au gouvernement ouvert : l'accès à la justice et la vie privée.

Pour plus d'information, consultez notre site Web.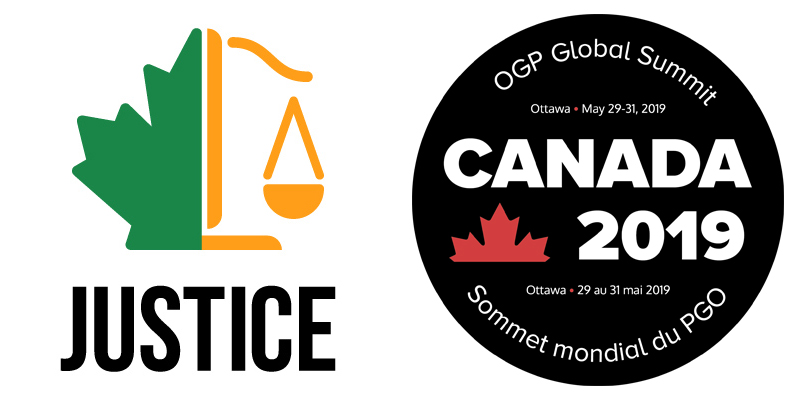 Date and Time
Location
Department of Justice Headquarters / Administration centrale du ministère de la Justice
Library / Bibliothèque
275 Sparks Street / 275, rue Sparks
Ottawa, ON K1A 0H8
Canada