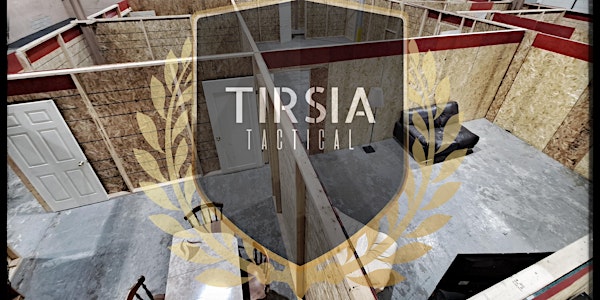 Open House 2.0 for the Tirsia Law Enforcement Training Center
Post-pandemic, the Tirsia Law Enforcement Training Center is having Open House 2.0
When and where
Location
Tirsia Training Centre 2477-B Kaladar Ave. Ottawa, ON K1V8B9 Canada
About this event
The Tirsia Training Center first opened its doors in February 2020, a few weeks before the global pandemic was declared.
We are ecstatic that we survived all the lockdowns given all the restrictions and limitations set on businesses, impacts to training services and even two floods that occurred last summer inside the building. Two and a half years later, the new Tirsia Law Enforcement Training Center relocated literally to the other side of the wall of the same building.
Open House 2.0 will be an opportunity for attendees to see the new Tirsia Law Enforcement Training Center (TLETC) located in the city of Ottawa. The Open House will also feature industry partners who will have booths / tables setup highlighting their latest products and services geared towards law enforcement and military.
What's new at TLETC?
The CQB Shoothouse rated for SIMunition or UTM was redesigned and expanded which integrates a basic setup for introducing CQB concepts with wider hallways to simulate commercial structures for active shooter situations. The other main section simulates residential environments with a slightly more complex design and narrower hallways. A third section is dedicated for tubular assault training to simulate coach bus, aircraft vessel, passenger rail car, school bus type environments.
See Mobile Police Training Structures (MPTS) integrated with our in-house CQB structure. If you've never used VR, Chimera XR will be in house with their VR system using the carbine and pistol platforms. Other vendors being added to list!
Parking is free at TLETC, we just ask not to park in front of any of the loading docks.
We look forward to seeing you all there!