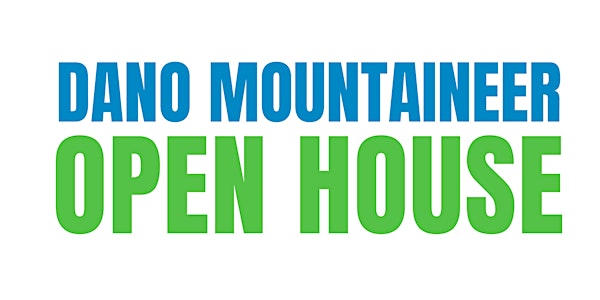 Open House: DANO and Mountaineer Programs (September 2023 Admission)
You're invited to our (virtual) Open House to find out more about our programs for September 2023 admission!
About this event
The Open House is a great way to learn more about what a typical day in the program looks like, an overview of what individual, family, and groups therapy is, we'll talk about the academic courses that are available, the length of the program, and we'll also explain the criteria for admission. You'll also hear from a parent and a student about their experience with the program. We'll open it up to a Q&A at the end of the presentation.
Please choose your session:
Session 1: Tuesday, March 7th, 2023 from 1 - 2 pm
Session 2: Tuesday, March 7th, 2023 from 6 - 7 pm
FAQ
What is DANO and Mountaineer? We are day treatment programs offered by Woodview Mental Health and Autism Services. Both the DANO and Mountaineer programs focus on providing youth with skills for coping with anxiety and depression.
What if I can't make it to the Open House? Families are encouraged to attend the Open House but it is not mandatory for applying to the program.
How do I apply for the DANO and Mountaineer program? All applications must go through Access and System Navigation (ASN) at ROCK (Reach Out Centre for Kids).
Service Providers: Please complete the digital form found at rockonline.ca
Family Members: Families can refer themselves by calling 289-266-0036
Important Dates:
Deadline to RSVP for the Open House: March 6th, 2023
Deadline for program applications (via ASN): March 24th, 2023
For more information about the program, please contact Wren Diniz, Social Worker, at 289-983-1536 or email wdiniz@woodview.ca
We look forward to meeting you!