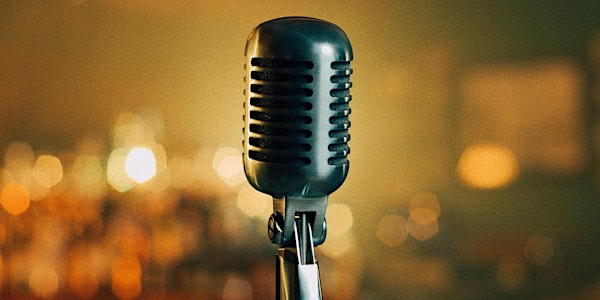 Open Mic event: Revisioning Culture for Cultural Policy
Open Mic event: Revisioning Culture for Cultural Policy
About this event
This Open Mic is part of: https://www.cecut.gob.mx/mondiacult/en/index.php
NACDI is hosting a series of three open mic sessions to expand the conversation on cultural policy and contribute to the UNESCO World Conference on Cultural Policies and Sustainable Development – MONDIACULT 2022. We will discuss issues that are at the heart of the concerns for people working close to the cultural sector. You may register for one or more of this three-session event. The sessions will take place online via zoom, and will have a short opening by a guest who then will allow for a wide open conversation with whoever wants to share any concern in relation to culture and cultural policies.
For a detailed description click on Open Mic event: Revisioning Culture for Cultural Policy
We welcome your contribution in the following platform:
As a Zoom virtual audience member. You will receive links for each session after you register for the Open Mic event.
By tweeting your ideas, suggestions, and thoughts (please include the handle: @nacdiplomacyi so we see your tweets)
Open Mic #1: "Why Not Culture?"
A discussion of epistemological issues with culture and decolonizing
September 6, 7:00 p.m. (EST)
Moderator: Sascha Priewe
Guest: Azeezah Kanji (Noor Cultural Centre)
Open Mic #2: "What's Your Problem?"
September 7, 7:00 p.m. (EST)
Moderator: Sarah Smith
Guest: Justin O'Connor (University of South Australia)
Open Mic #3: "Whose Agenda Is It Anyway?"
A discussion of policy entrepreneurship and global challenges
September 8, 7:00 p.m. (EST)
Moderator: Ben Schnitzer
Guest: Kelly Langgard (Ontario Arts Council)
Share Your Voice for Mondiacult is hosted and co-convened by the Secretary of Culture of the Government of Mexico. The Secretary of Culture was created by presidential decree in December 2015. It is the institution responsible for the promotion and dissemination of Mexico's artistic and cultural expressions, as well as the projection of the country's cultural presence abroad. It promotes education, artistic and cultural research, provides cultural infrastructure and works for the protection and promotion of heritage and cultural diversity. It also supports artistic creation and the development of creative industries.
Share Your Voice for Mondiacult is designed and co-convened by the International Federation of Arts Councils and Culture Agencies (IFACCA). IFACCA is the global network of arts councils and ministries of culture, with member organisations in more than 70 countries. The Secretary provides services to member organizations and their staff, and is an independent not-for-profit company registered as a tax-exempt charity.
Share Your Voice for Mondiacult is supported by the North American Cultural Diplomacy Initiative (NACDI), a multidisciplinary partnership that brings together academics, policymakers and practitioners from North America and beyond. Its goal is to establish cultural diplomacy as a critical practice. By questioning and promoting cultural diplomacy, it aims to raise its profile as a valuable tool for advancing international and intercultural relations and to measure and mobilise it to inform public policy development and implementation.
Share Your Voice for Mondiacult is coordinated by Tijuana Cultural Center (CECUT) a cultural center in Mexico and an agency of the Ministry of Culture, Mexico. Since its creation in 1982, it has been committed to meeting the artistic and cultural needs of the population through services in different art forms and themes of contemporary culture. Check the website https://www.cecut.gob.mx/mondiacult/en/index.php for additional information and other types of participations.