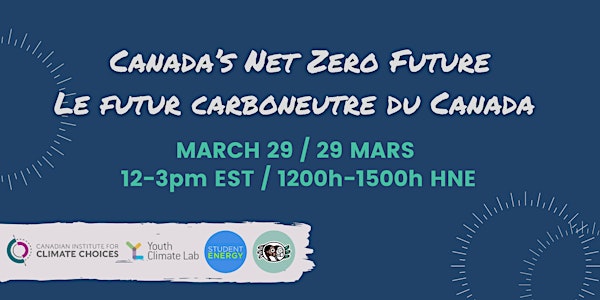 Open Studio: Canada's Net Zero Futures
Canada has many options for achieving net-zero emissions - we're inviting youth to explore building our net zero future together.
About this event
Canada has committed to reach net zero greenhouse gas emissions by 2050. While we have many options for achieving net zero emissions, the journey ahead is not straightforward.
We are three youth-led organizations based in "Canada" - Youth Climate Lab, Future Ancestors Services Inc., and Student Energy, looking to build cross-sectoral connections and share our stories and knowledge about what it looks for young people to engage in building net zero futures.
We are partnering with the Canadian Institute for Climate Choices, whose recent report considers over 60 scenarios including safe bets & wild cards in policies and decision-making which get us closer to net zero futures.
French facilitation upon request.
L'événement
Le Canada possède plusieurs options pour atteindre la carboneutralité d'ici 2050 mais le chemin pour y parvenir n'est pas simple et tracé d'avance.
Nous nous sommes donc associés avec l'Institut canadien pour des choix climatiques afin de déterminer quelles stratégies concrètes seront nécessaires pour atteindre la carboneutralité.
L'Institut a produit un rapport détaillant plus de soixante différents scénarios incluant des paris sûrs mais aussi imprévus pour y arriver. Nous aimerions discuter avec vous de ces derniers. Nous vous invitons donc à venir débattre entre jeunes des stratégies concrètes possibles pour créer un avenir carboneutre.
Animation en français sur demande.
What is Net Zero?
Achieving net zero emissions requires shifting to technologies and energy systems that do not produce greenhouse gas emissions, while removing any remaining emissions from the atmosphere and storing them permanently.
Put simply, Canada would need to take as many emissions out of the atmosphere as it puts in, rather than leaving them there to contribute to climate change.
Qu'est-ce que la carboneutralité?
La carboneutralité requiert l'utilisation de technologies et de systèmes énergétiques ne produisant pas d'émissions de gaz à effet de serre, de même que la captation et le stockage permanent de toute émission atmosphérique restante.
Autrement dit, le Canada doit éliminer autant d'émissions qu'il en génère, pour éviter de contribuer aux changements climatiques.
Open Studio Breakdown
We know three hours feels like a long time to dedicate, so we want to share our approach with you. Over the course of the session, participants will engage with the following:
1. Storytelling: For the first 40 minutes, we will have two incredible storytellers explore their engagement with the report, and share about ways in which we can all bring our stories to the work of net zero goals.
2. Asynchronous Reflection: Over 45 minutes, we will take a break from our screens and, at the pace our bodies need, reflect on several questions about the Institute's Report. We will send out these questions ahead of time, so you have a chance to think through them, as well as respond to them at your own pace.
3. Sharing & Building Together: For the last 45 minutes, we'll share back reflections and learn from one another in breakout groups.
For those of us who don't see ourselves represented in "traditional" climate spaces, we hope that our Open Studio serves as a reminder that our stories and lived experiences inform this technical work – and stand alone as important and valid bodies of knowledge.
L'horaire de l'atelier
Nous reconnaissons que trois heures est une longue période à dédier au Zoom, donc nous avons inclus l'horaire de l'événement. L'atelier se déroulera en trois étapes:
1. Narration artistique : Pour les premières 40 minutes, nous accueillerons deux artistes qui exploreront leur engagement avec le rapport et qui partageront comment nous pouvons tous contribuer à créer des avenirs carboneutres.
2. Réflexion asynchrone : Nous allons ensuite prendre une pause de nos écrans pour 45 minutes. Au rythme dont nos corps ont besoin, nous réfléchirons à plusieurs questions sur le rapport de l'Institut. Nous vous enverrons les questions en avance, pour vous permettre de bien réfléchir.
3. Partage en commun : Pour les dernières 45 minutes, nous partagerons nos réflexions et apprendrons de l'un et l'autre en utilisant les breakout rooms.
Pour ceux et celles d'entre nous qui ne se sentent pas représenté.e.s au sein du mouvement climatique "traditionnel," nous espérons que cet atelier inclusif soulignera l'importance de notre diversité d'histoire et de connaissances, non seulement pour oeuvrer sur ces stratégies concrètes mais aussi en tant que corpus autonome de connaissances nécessaire et valide.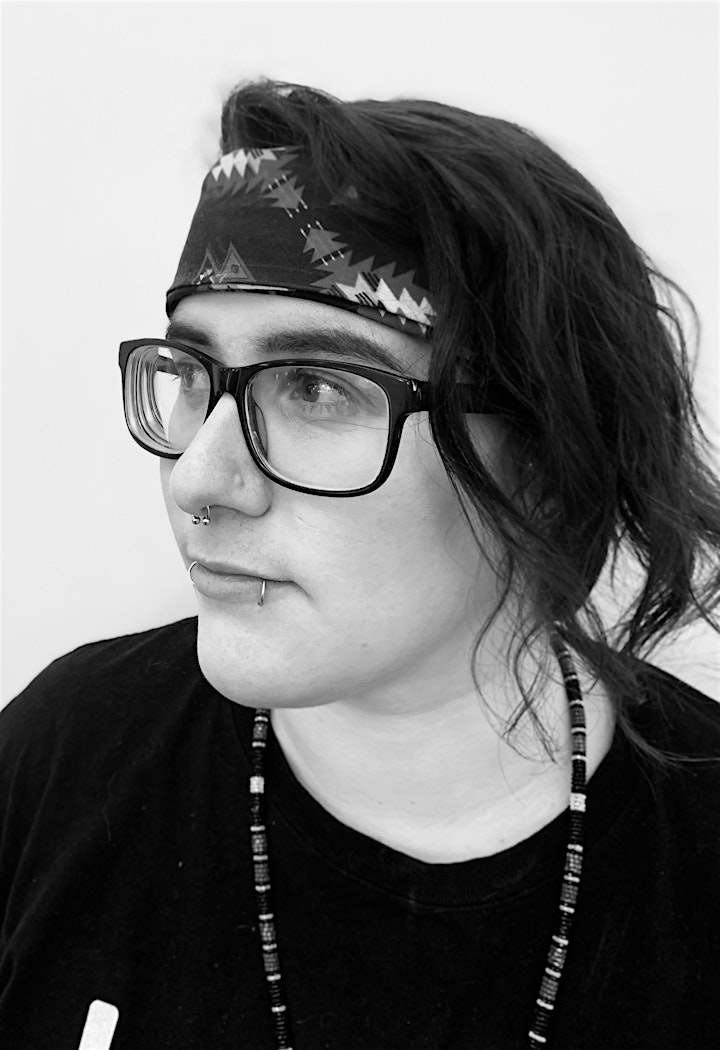 Gabe Calderon (they/them) is a nij-manidowag (two spirit) ihkwew (all-gender/transgender) Omamiwinini (Algonquin) and L'nu (Mi'kmaq) and mixed white (Scottish/French) author, poet, artist and educator.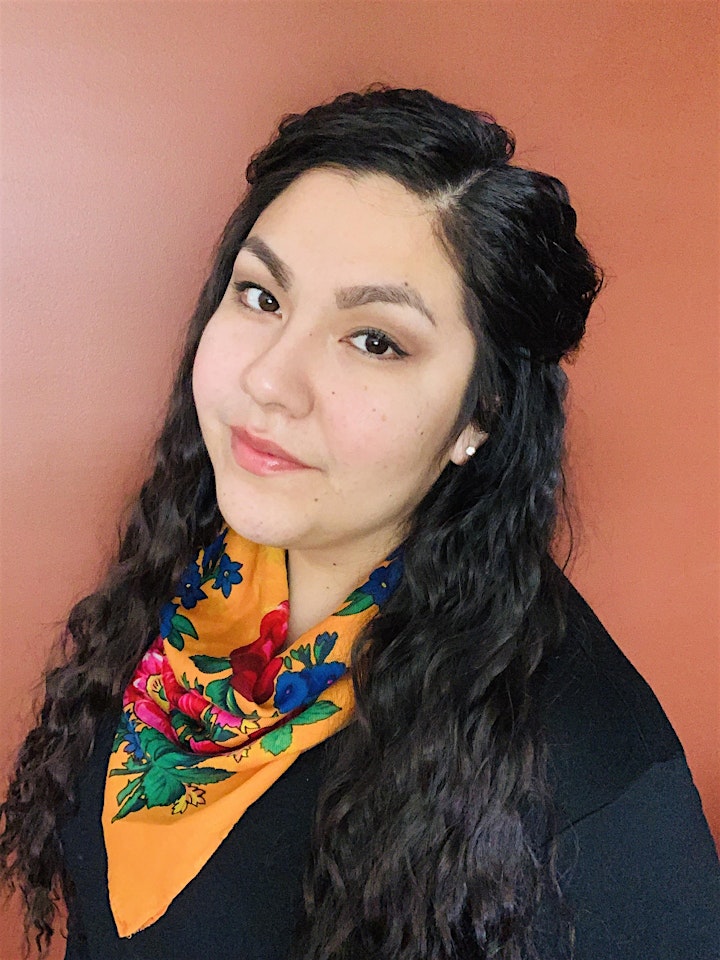 Danielle Kehler is a Plains Cree woman from Kawacatoose First Nation on Treaty 4 territory. She is an Indigenous artist focused on the resiliency of Indigenous people healing from intergenerational trauma by deconstructing colonial structures and reclaiming an Indigenous narrative. Danielle shares stories through her art by showcasing the true beauty and meaning of Indigenous culture and people. She is also the Vice Chair of Delegate Relations for the 2021 SevenGen Indigenous Youth Energy Summit.
About Youth Climate Lab
YCL is a growing community of designers, facilitators, entrepreneurs, and researchers focused on transformative climate action. As a Lab, we design, pilot, and scale experiments that tackle problems faced by young people around the globe in their fight against climate change. Since we started in May 2017, we've worked with 30+ partners around the globe to design and pilot projects that have reached thousands of young people in more than 77 countries. You can learn about our work through our website: www.youthclimatelab.org
About Future Ancestors Services Inc.
Future Ancestors Services is an Indigenous and Black-owned, youth-led professional services social enterprise that advances climate justice and systemic barrier removal with lenses of restorative anti-racism and ancestral accountability. While centring decolonized and Indigenized practices, we support our clients and community in restoring relationships and addressing systemic issues that disadvantage groups of people, our connections to land and others, and the well-being of Earth.
About Student Energy
Student Energy is a global youth-led organization empowering young people to accelerate the sustainable energy transition through a variety of initiatives, including university-based Chapters, a digital Energy System Map, and the largest student-led energy conference in the world.