About this Event
Master class. Every Thursday, from October 24th, to November 21, 2019, from 6:00pm to 9:00 pm., Second Cup, 415 Spadina Rd., Forest Hill Village, Toronto.The schedule is updated on https://www.facebook.com/CTORGAMEINC/
You can also download App. and ask me the times when you can qualify for competitions at the event on-line.
Apple: CTOR: Brain Strategy
Android: CTOR
Or go to company web site: www.ctorgame.com
Rule and tutorial (English, French, Russian, Germany, Spanish, Portuguese): www.ctor.ca
More video on YouTube #CTOR GAME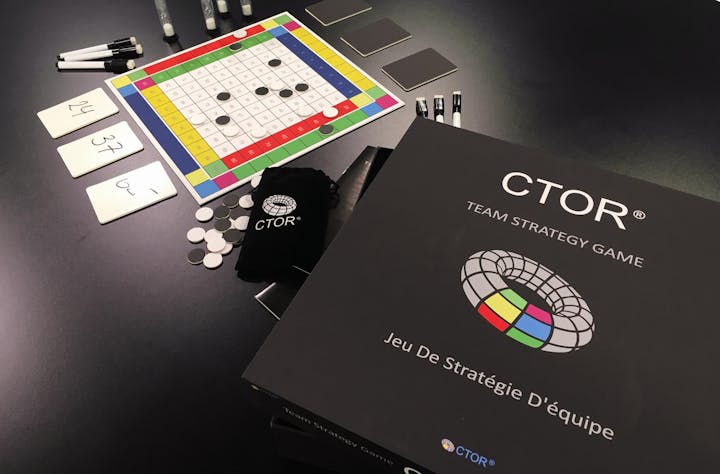 Mission
People have been inventing games since the beginning of time. Every culture has its own board games that reflect their view of the world. Some games trace back thousands of years – chess, Go, Kalah…
But our view of the world has changed, just like our understanding of the human body and mind. For years we've studied these changes before using these new discoveries to create a truly revolutionary logical game CTOR (Cellular torus).
An unusual game field "without borders", rules that allow you to play without an opponent or in teams, an unlimited number of levels and strategies make our game a little harder than classical board games, which have been losing to computer algorithms for a long time now.
We are convinced that CTOR can claim to be the game of the millennium and successfully replace traditional classical games, becoming the phenomenon of the 21st Century.
We are not claiming that our game should be a new IQ measuring tool or a social network with thousands of players in a single team (the game rules allow this!), but we will strive to make this happen.
We are publishing CTOR game rules on this website for free distribution. The future of our invention is in your hands!
Dr. Bronn
Denia, Spain, Aug., 2019
First International Championship (3 by 3 team). Dec. 4, 2018, Toronto, Canada.
Canada, Ukraine, Russia, Kazakhstan.
Rules of CTOR Board game. One vs one player. (English)
Rules and tutorial (French, Russian, Germany, Spanish, Portuguese): www.ctor.ca