Description
EVENT IS NOW SOLD OUT!
The Global Aid Society in partnership with Operation of Hope Worldwide invites you to join us for a fun and inspiring evening where you can meet the Operation of Hope team, enjoy delicious hors d'oeuvres, cocktails, a silent auction and live music from Seth Anderson.
On May 5, 2019 a team of specialist nurses and surgeons from Calgary will travel to Bulawayo, Zimbabwe to provide free, life-altering surgeries for children and adults with facial deformities. All funds raised during the event will aid the team on its journey to Zimbabwe and will go toward the purchase of crucial medical equipment and supplies.
Over the course of six operating days, at least 50 people from various parts of the country will benefit from free surgeries from the volunteer medical group. Patients range in age from 6 months to 60 years old, with the majority of patients 6 months to 8 years of age.
During the mission of 2018 one special case took place. To read about the Zimbabwean car crash survivor who's nose was rebuilt in a ground-breaking surgery - Click Here
On behalf of everyone at the Global Aid Society and Operation of Hope Worldwide, thank you for supporting us. Your contribution enables us to provide life altering surgeries that gives these young children the fulfilling childhoods they deserve.
*If you are unable to join us on March 16th, but would like to support Operation of Hope, please click the "TICKETS" tab to make a donation.

---
MEET THE TEAM
Ryan Frank, MD FRCSC MBA
I am a pediatric craniofacial plastic and reconstructive surgeon - I work at the Alberta Children's Hospital and the Peter Lougheed Centre. I have now gone on 5 missions, one to Cambodia with Operation Rainbow, one to Honduras with Operation Smile, one each to Haiti and Guatemala with Team Broken Earth, and two to Zimbabwe with Operation of Hope.
Christiaan Schrag, MD FRCSC
My areas of expertise include plastic surgery of the face and breast. I am a consultant plastic surgeon at the Foothills Medical Centre, Clinical Assistant Professor and currently the Microsurgery Fellowship Program Director. Over the years I have volunteered overseas with Smile Train in Pakistan, Broken Earth in Haiti and this year will be my sixth mission with Operation of Hope in Zimbabwe.
Dr. Schrag talks to CBC - https://www.cbc.ca/player/play/1436427843856
Selena Clauson, RN
I have been a nurse for 25 years and have spent the last 20 years in the operating room at the Foothills Hospital in Calgary. This year will be my 3rd mission with Operation of Hope in Zimbabwe.
Tracy Villeneuve, RN
I have been an RN in the operating room for over 20 years, specializing in Plastic, Head and Neck, and Burn surgery. This will be my 5th medical mission to Zimbabwe.
Sarah Johnson, RN
I have been a registered nurse for 5 years specializing in postoperative cardiac surgery. I have gone to Guatemala with Team Broken Earth and this is will be my third medical mission to Zimbabwe with Operation of Hope.
Richard Shillington, PGY3 Anesthesiology
I am a third year resident in the Department of Anesthesiology at the University of Calgary, with an interest in pediatric anesthesiology. This will be my first international medical mission, and look forward to more in the future.
Jelessa Griffith, RN
I have been an operating room nurse for over 5 years at the Foothills Medical Centre in Calgary, specializing in spinal surgery. This will be my first medical mission and time in Zimbabwe. I look forward to joining such a wonderful team and being able to give back to the community.
Nina Hardcastle, MD
Nina is a born-and-bred Calgarian, who chose to complete her undergraduate studies, medical school, and even anesthesiology residency in Calgary. After completing a pediatric anesthesiology fellowship at the Seattle Children's Hospital in Seattle, WA, she was hired on staff at the Alberta Children's Hospital in Calgary, AB. She splits her time between adult and pediatric anesthesiology, and has been involved in medical mission work since she started practicing. She has completed a number of missions with Operation Smile and Project Outreach, and currently works as pediatric anesthesia educator with Operation Smile. This is her first mission to Africa, and first mission with Operation of Hope, and she is thrilled to be involved!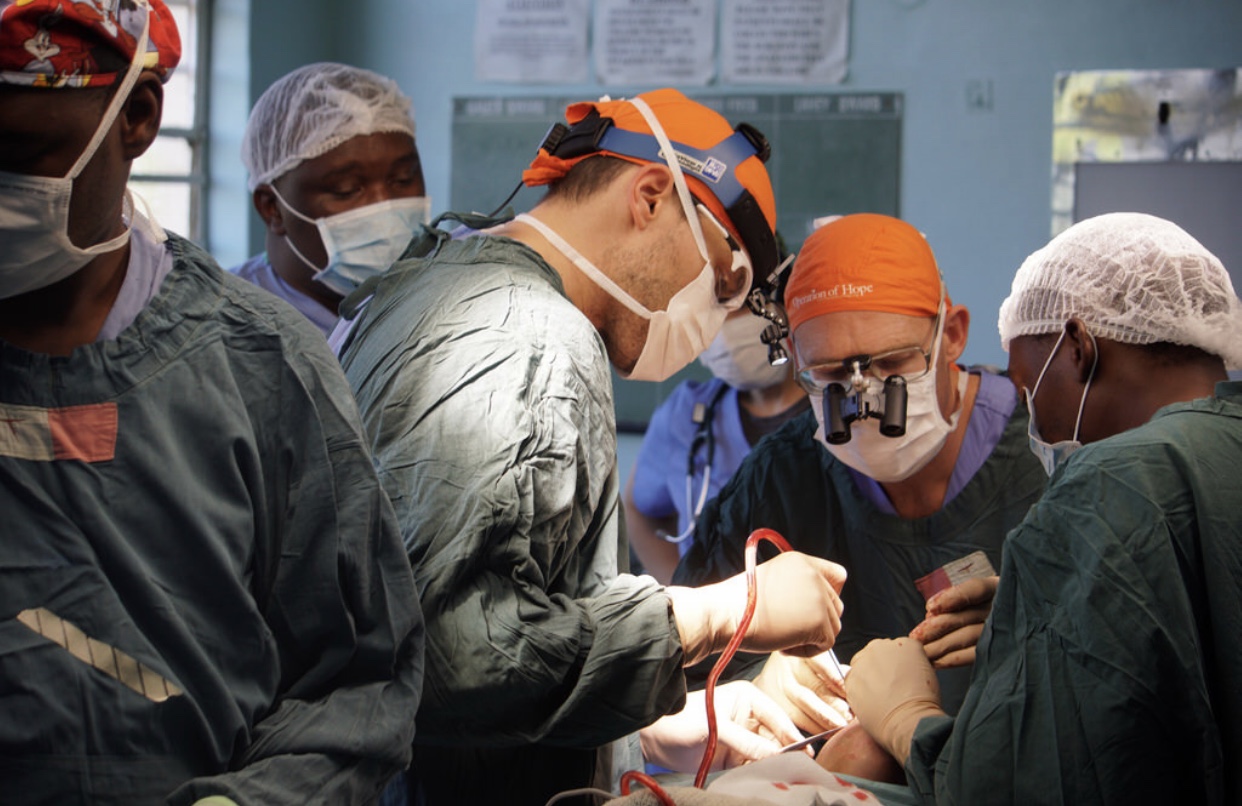 ---


EVENT PARKING
Parking at Hotel Arts is plentiful, convenient and available to more than just hotel guests.
Two parking lots are located within the Hotel Arts property along with a valet service:
Valet Parking - $20.
Surface Lot (entrance is located on 12th avenue) - $7.50, 6AM to 6AM
Underground Lot (entrance is located on 13th avenue) - $10, 6AM to 6AM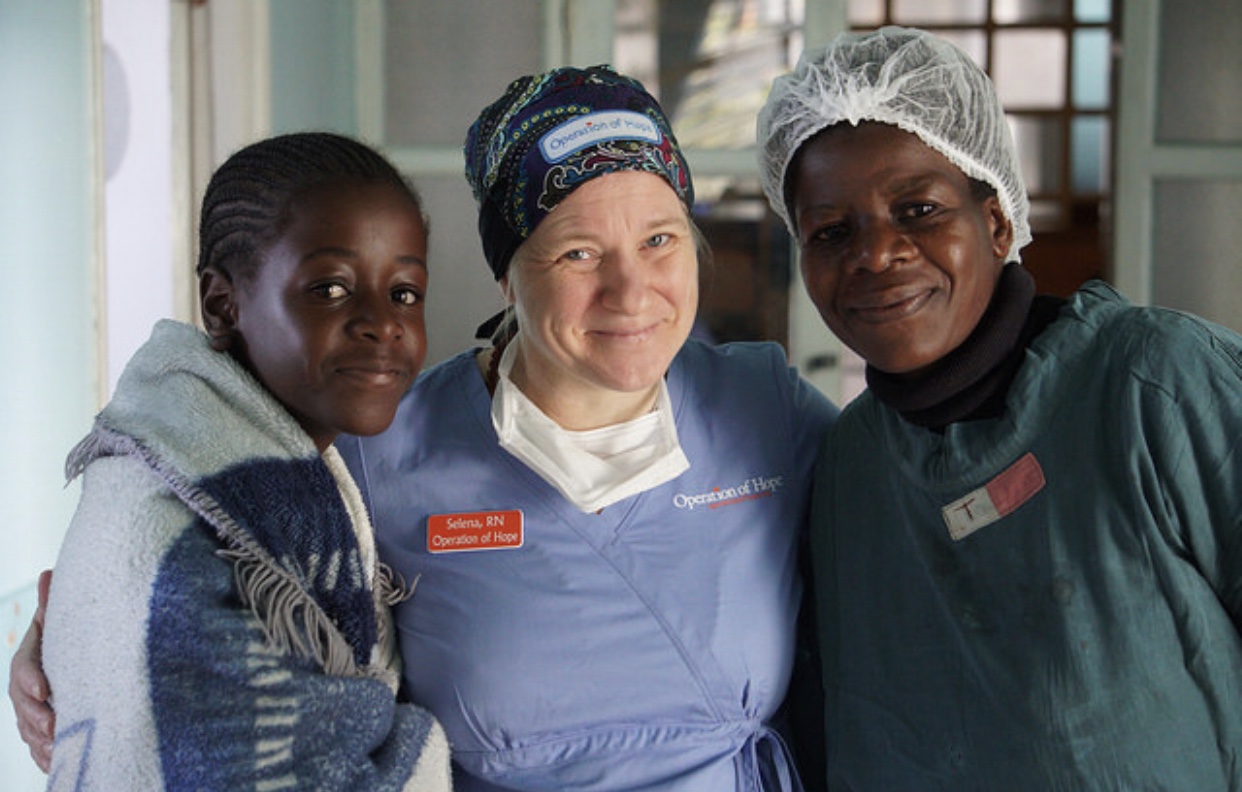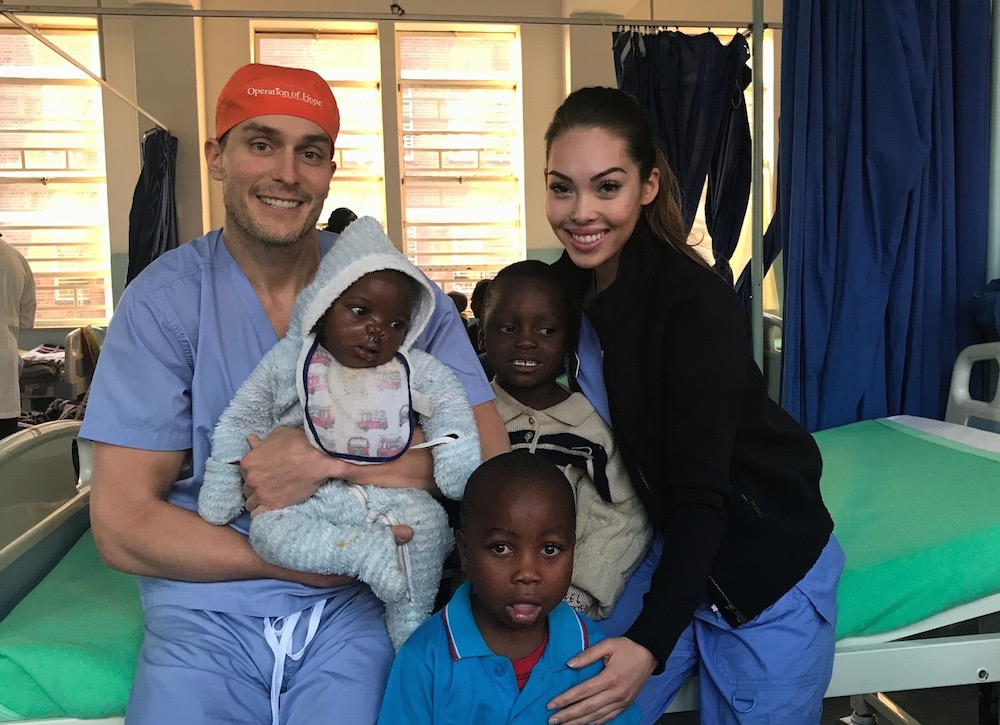 THANK YOU TO OUR SPONSORS: