OPMA Networking Event: Strategy Development

Monday, 26 September 2016 from 6:00 PM to 8:30 PM (EDT)
Event Details
Join us on Monday, September 26th as we kick-off our first networking event of the 2016-17 season!
We're thrilled to welcome Wade Daley, Vice President, Digital Technologies, Communications Research Centre Canada as our keynote speaker, joined by Karyn Harrison and Scott Levac, Lead Policy Analysts on the Government of Canada IT Strategic Plan and Cloud Adoption Strategy. Wade will talk strategy development: how to and differences between the public and private sectors. To that end, Wade will be introducing newly published Government of Canada IT Strategic Plan and Cloud Adoption Strategy, followed by an outline of the process and considerations required to develop each of these strategies. 
Bring along a friend or colleague for networking with fellow PM's and learn a thing or two about strategy development.
*Doors open at 6:00, event starts at 6:15PM*
 We hope to see you there! 
A little bit about our speakers...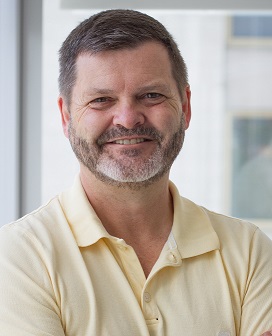 Wade Daley
Wade supports the mission of CRC as the federal government leading source of scientific knowledge and long-term technical advice for spectrum management, regulation and policy purposes. Wade leads interactions with other government departments engaged in Big Data Analytics as well as engages in strategic R&D collaborations that leverage CRC's activities.
Prior to this, Wade served as the Chief Technology Officer for the Government of Canada where he led the Government of Canada's Information Technology policy, strategy and oversight functions. He has had a long and successful career as a senior public and private sector executive in information technology and telecommunications.
Prior to becoming the GC CTO, Wade served as CTO and acting CIO at Citizenship and Immigration Canada, Executive Director IT Applications at Health Canada, and CIO at the Canada Firearms Centre. Prior to joining the Government of Canada, Wade was a senior executive in three local telecom start-ups, Nimcat Networks, Intelligent Photonics Control, and Optovation. He spent 17 years at Nortel and Bell Northern Research, where he held numerous positions in Canada and in Europe, leading multinational teams developing advanced telecom and data networking products. Wade is a graduate of Carleton University with a master's degree in computer engineering, and of the University of New Brunswick, with a bachelor's degree in electrical engineering.
Karyn Harrison
Karyn Harrison is a business strategist/analyst with the Chief Information Officer Branch of the Treasury Board of Canada Secretariat. Reporting to the Government of Canada Chief Technology Officer, Karyn's primary role is to develop enterprise strategies for delivering and managing IT as a strategic resource. Karyn has worked in many business areas within government, including: information technology (IT), IT security, identity management, information management, as well as financial, personnel and property management. Prior to joining the federal government, Karyn spent several years working in the private sector in IT Project Management and Delivery, and Business and Organizational Transformation. She lives in Dunrobin with her husband and two cats.
Scott Levac 
Scott Levac is an IT Professional with 12 years of public sector experience. Currently responsible for implementing the strategies, projects, and priorities of the Chief Technology Officer of the Government of Canada, specifically for the Enterprise Resource Planning (ERP) systems, Back-Office Applications, and Cloud Computing portfolios. Prior to joining the Chief Information Officer Branch at Treasury Board Secretariat, Scott held various positions in a number of departments implementing and upgrading ERPs. Scott is a graduate of Carleton University with a bachelor's degree in electrical engineering.
When & Where

bitHeads Theatre (Access at the side of the mall)
1309 Carling Avenue
Ottawa, ON K1Z 7L3
Canada

Monday, 26 September 2016 from 6:00 PM to 8:30 PM (EDT)
Add to my calendar
Organizer
Ottawa Product Management Association (OPMA); leaders in commercialization
OPMA facilitates education, mentoring, and networking opportunities. Our membership includes hundreds of product managers, marketing professionals and executives from many leading companies and institutions in the Ottawa-Gatineau region.
OPMA; share, learn, grow
Monthly network meetings with on topic keynote speakers.
Each month, guest speakers and/or panellists SHARE their personal experiences while cover pressing issues impacting business, innovation and our local community: Please visit our events page to see past presentations: www.ottawapma.org
Annual ProductCamp Ottawa
Providing like-minded individuals charged "with making it happen" the opportunity to network, share experiences and LEARN from each other
Mentoring
Online discussion boards and mentorship program with face-to-face meetings that help our members to GROW their business skills and knowledge
Our Sponsors
Many thanks to our sponsors, without their help our events would not be possible, if you are interested in finding out about the many benefits of becoming an OPMA sponsor, please visit the sponsorship page on our website: www.ottawapma.org
OPMA Platinum sponsor: http://www.pragmaticmarketing.com/
OPMA Silver Sponsor and monthly networking meeting host:  http://www.bitheads.com/
OPMA Sponsor in kind; annual ProductCamp Ottawa host:  https://ribboncommunications.com
OPMA Sponsor in kind; member & association software provider: http://www.member365.com
OPMA Sponsor in kind; ProducCamp twitter wall provider: http://www.tweetbeam.com