OPMA Networking Event: "Winning Big"

Monday, 30 May 2016 from 6:15 PM to 8:30 PM (EDT)
Event Details
"Winning Big" with Jeff Moore
We're thrilled to welcome Jeff Moore, Executive Vice-President & Chief Marketing Officer of Ross Video as our final keynote of the 2015-16 season.
Ross Video is one of Ottawa's best kept secrets. Growing from a mere $3500 investment made over 40 years ago and operating from the basement of John Ross to becoming one of the broadcasting industry's most respected suppliers. Ross' equipment enlivens the experience for viewers of sporting, news, worship and weather broadcasting around the world. Clients include the likes of the BBC, NBC and TSN, not to mention many of the world's prestigious sports arenas.
Jeff's keynote will no doubt resonate with many of us. How does a small Ottawa company compete successfully against bigger, better-funded, well-entrenched competitors like Sony? Jeff will speak on not only how to compete, but how over time, it is possible to define a market and become the dominant player. 
About Jeff Moore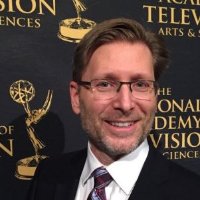 Jeff Moore is Executive Vice President and Chief Marketing Officer of Ross Video, as well as Vice Chair of Ross Video's Board of Directors. Jeff heads up Ross' global marketing and sales efforts.
Jeff joined Ross Video in 1997 and has been a key participant in the company's dramatic growth helping build the Ross strategy, team, product lines and global footprint. He has forged key corporate relationships with customers and business partners, rapidly expanding Ross' market share worldwide.
Jeff has over 25 years of experience in the broadcast and production industries. He began his career with CHUM Television in Toronto as a member of the engineering team involved in the complete redesign and move of the CityTV and Much Music facilities.
About Ross Video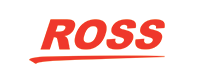 Ross Video designs, manufactures and delivers dependable technology and services that power exceptional live video productions seen by billions of viewers around the world every day. Ross products are found in over 100 countries and are used 24 hours a day, 365 days a year to produce and distribute video and audio signals.
http://www.rossvideo.com/pdf/articles/Worship-AVL-Flying-High.pdf?bclid=3625392556001 
When & Where

bitHeads (Access at the side of the mall, near 417)
1309 Carling Avenue
Ottawa, ON K1Z 7L3
Canada

Monday, 30 May 2016 from 6:15 PM to 8:30 PM (EDT)
Add to my calendar
Organizer
Ottawa Product Management Association (OPMA); leaders in commercialization
OPMA facilitates education, mentoring, and networking opportunities. Our membership includes hundreds of product managers, marketing professionals and executives from many leading companies and institutions in the Ottawa-Gatineau region.
OPMA; share, learn, grow
Monthly network meetings with on topic keynote speakers.
Each month, guest speakers and/or panellists SHARE their personal experiences while cover pressing issues impacting business, innovation and our local community: Please visit our events page to see past presentations: www.ottawapma.org
Annual ProductCamp Ottawa
Providing like-minded individuals charged "with making it happen" the opportunity to network, share experiences and LEARN from each other
Mentoring
Online discussion boards and mentorship program with face-to-face meetings that help our members to GROW their business skills and knowledge
Our Sponsors
Many thanks to our sponsors, without their help our events would not be possible, if you are interested in finding out about the many benefits of becoming an OPMA sponsor, please visit the sponsorship page on our website: www.ottawapma.org
OPMA Platinum sponsor: http://www.pragmaticmarketing.com/
OPMA Silver Sponsor and monthly networking meeting host:  http://www.bitheads.com/
OPMA Sponsor in kind; annual ProductCamp Ottawa host:  https://ribboncommunications.com
OPMA Sponsor in kind; member & association software provider: http://www.member365.com
OPMA Sponsor in kind; ProducCamp twitter wall provider: http://www.tweetbeam.com