OPMA November Event "Demographics and Market Research"

Monday, 17 November 2014 from 6:00 PM to 9:00 PM (EST)
Event Details
LEADERS IN COMMERCIALIZATION: "Demographics and Market Research"
Demographic Profiling is a vital tool for a multitude of Product Management activities from product definition, product positioning, assessing viable market penetration strategy, or to something as simple as putting together a specific targeted client presentation.  
Closely aligned with Demographic Profiling is Market Research and Analysis. Market Research and Analysis are key factors in maintaining competitiveness and tracking market trends. Market Research and Analysis provides important information for the company to identify market needs, market size, sales opportunity, regional discounting, and the real competitive threats.
Come along to OPMA's November Networking Event to hear from our keynote speaker, Dan Berty, Owner and President at 3D Analytics and Consulting, and discuss and compare experiences on these two vital skills.
Dan Berty, Owner and President at 3D Analytics and Consulting, will take a story telling approach to link together the following elements from different lenses:
Understanding the "what" and "who/customers" and "competition", now and in the future

The most difficult part about "data" is finding it and applying what you have (or what you guess!)

Modeling for CBA, operations costing, pricing, and quantifying risk

Sources of data, accessing it and turning it into information, and public data measures

A bit about using data in change management, internally and externally

Measuring, and

Fine tuning and refining...because things never work exactly as modeled!
We hope to see you there! 
- OPMA Management Team
A Little Bit About Dan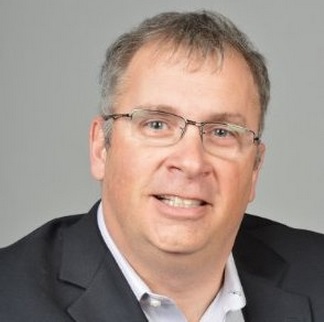 Often called a visionary by his peers, Dan's hands on operational leadership experience allows for practical value oriented thinking and execution beyond the current state, in tandem with strategy, to drive vision and results of what can be. His years of experience in various IT operational and development roles (including networking, operations and architecture) compliment this capability.

While also new exploring career opportunities, the services of 3D Analytics & Consulting reflects the over 28 years of experience with Sun Life Financial in a variety of key Group Benefits leadership roles before being released as part of cost cutting measures.

Specialties: B2B sales support in health and dental insurance sector, claims & call center operations leadership, strategic contract negotiation, relationship management and service delivery oversight, operations modelling, business case modeling on $10M dollar projects, employee engagement and communication/visualization skills, product development, offshoring, company start-up experience, merger and acquisition due diligence experience.
When & Where

bitHeads Theater (Access at the side of the mall, near 417)
1309 Carling Avenue
Ottawa, ON K1Z 7L3
Canada

Monday, 17 November 2014 from 6:00 PM to 9:00 PM (EST)
Add to my calendar
Organizer
Ottawa Product Management Association (OPMA); leaders in commercialization
OPMA facilitates education, mentoring, and networking opportunities. Our membership includes hundreds of product managers, marketing professionals and executives from many leading companies and institutions in the Ottawa-Gatineau region.
OPMA; share, learn, grow
Monthly network meetings with on topic keynote speakers.
Each month, guest speakers and/or panellists SHARE their personal experiences while cover pressing issues impacting business, innovation and our local community: Please visit our events page to see past presentations: www.ottawapma.org
Annual ProductCamp Ottawa
Providing like-minded individuals charged "with making it happen" the opportunity to network, share experiences and LEARN from each other
Mentoring
Online discussion boards and mentorship program with face-to-face meetings that help our members to GROW their business skills and knowledge
Our Sponsors
Many thanks to our sponsors, without their help our events would not be possible, if you are interested in finding out about the many benefits of becoming an OPMA sponsor, please visit the sponsorship page on our website: www.ottawapma.org
OPMA Platinum sponsor: http://www.pragmaticmarketing.com/
OPMA Silver Sponsor and monthly networking meeting host:  http://www.bitheads.com/
OPMA Sponsor in kind; annual ProductCamp Ottawa host:  https://ribboncommunications.com
OPMA Sponsor in kind; member & association software provider: http://www.member365.com
OPMA Sponsor in kind; ProducCamp twitter wall provider: http://www.tweetbeam.com