OPMA October Event "Competitive Intelligence"

Monday, 20 October 2014 from 6:00 PM to 9:00 PM (EDT)
Event Details
In continuing with this season's theme "Leaders in Commercialization", our upcoming meeting features the region's two TOP public Competitive Intelligence resources. 
The extremely talented and intelligent Michel Juneau-Katsuya, CEO of The Northgate Group Corp. and former Senior Intelligence Officer and Manager at CSIS, will start the night with his intriguing keynote on Corporate Espionage. 
When we talk about corporate espionage, people associate all this to 007 or simply believe their organization is too small to receive any interest. Unfortunately, this can lead you into a false sense of security. It is estimated that Canadian businesses, mainly small and medium sizes, loose over $100G per year due to corporate espionage. Michel will share his expertise on how this can apply to your business, how can you protect yourself, and your intellectual property. 
The discussion will continue with an interactive workshop led by Professor Jonathan Calof from the Telfer School of Management at University of Ottawa. Dr. Calof is recognized as one of the leaders in intelligence and business insight. Jonathan has given over 1,000 speeches, seminars and keynote addresses around the world on intelligence and insight and has helped several companies and government agencies around the world enhance their intelligent capabilities. 
This is surely an event you won't want to miss. Register today!
We hope to see you there! 
-The OPMA Management Team 
Michel's Bio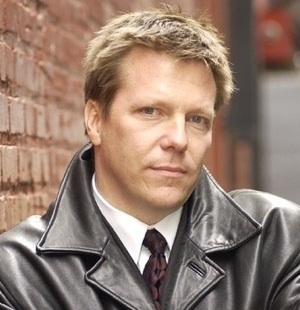 With over 35 years of experience, Michel is internationally recognized as one of our country's foremost experts in international and national security and intelligence, and economic and industrial espionage.
Since 1998, Michel has been acting as CEO and President of The Northgate Group Corp., the premier corporate security intelligence and research firm that provides highly specialized services to governments and private sector companies worldwide. With Michel's unique methodologies and its analysts' in-depth knowledge and extensive experience, Northgate prides itself on providing clients with highly efficient and cost effective analyses.
Michel is the co-author of the books: « Nest of Spies: The Startling Truth About Foreign Agents at Work Within Canada's Borders » published by Harper-Collins 2009 and "Ces espions venus d'ailleurs" published by Stanké 2009. He is currently working on two new books on espionage activities.
Jonathan's Bio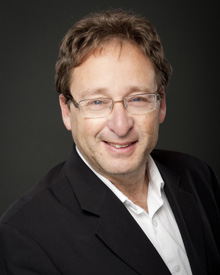 An associate professor of International Business and Strategy at the Telfer School of Management at University of Ottawa, Dr. Calof combines research and consulting in competitive intelligence, technical foresight and management insight in the creation of the Universities management insight program. As well, he is a Board member for CASIS (Canadian Association of Security and Intelligence Studies), is on the advisory board for the Algonquin College intelligence analyst program, and is also co-director of the Foresight Synergy Network. In recognition of his contribution to the competitive intelligence field, Jonathan was presented with Frost and Sullivan's life time achievement award and was made a Fellow of the Society of Competitive Intelligence Professionals. Interest in his work has also resulted in several interviews on radio and in print around the world and has been featured in national publications such as Forbes, Business Week, CIO Magazine, Financial Times, The National Post, Globe and Mail, Canadian Business, and others.
He is a prolific author with over 150 publications to his credit. As well, Jonathan is the author and co-editor of several books on competitive intelligence including co-editor of the Competitive Intelligence Foundation's Conference and Trade Show Intelligence book. He also pens a column on event intelligence for competitive intelligence magazine. 
When & Where

bitHeads Theater (Access at the side of the mall, near 417)
1309 Carling Avenue
Ottawa, ON K1Z 7L3
Canada

Monday, 20 October 2014 from 6:00 PM to 9:00 PM (EDT)
Add to my calendar
Organizer
Ottawa Product Management Association | OPMA
Ottawa Product Management Association (OPMA); leaders in commercialization
OPMA facilitates education, mentoring, and networking opportunities. Our membership includes hundreds of product managers, marketing professionals and executives from many leading companies and institutions in the Ottawa-Gatineau region.
OPMA; share, learn, grow
Monthly network meetings with on topic keynote speakers.
Each month, guest speakers and/or panellists SHARE their personal experiences while cover pressing issues impacting business, innovation and our local community: Please visit our events page to see past presentations: www.ottawapma.org
Annual ProductCamp Ottawa
Providing like-minded individuals charged "with making it happen" the opportunity to network, share experiences and LEARN from each other
Mentoring
Online discussion boards and mentorship program with face-to-face meetings that help our members to GROW their business skills and knowledge
Our Sponsors
Many thanks to our sponsors, without their help our events would not be possible, if you are interested in finding out about the many benefits of becoming an OPMA sponsor, please visit the sponsorship page on our website: www.ottawapma.org
OPMA Platinum sponsor: http://www.pragmaticmarketing.com/
OPMA Silver Sponsor and monthly networking meeting host:  http://www.bitheads.com/
OPMA Sponsor in kind; annual ProductCamp Ottawa host:  https://ribboncommunications.com
OPMA Sponsor in kind; member & association software provider: http://www.member365.com
OPMA Sponsor in kind; ProducCamp twitter wall provider: http://www.tweetbeam.com
OPMA October Event "Competitive Intelligence"