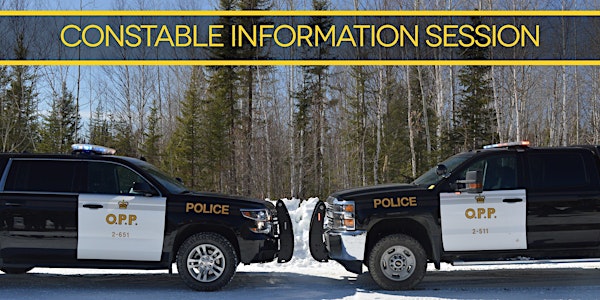 OPP Constable Information Session (Oshawa) March 12, 2020
OPP Constable Information Session - Durham College, Oshawa, ON (Evening)
About this event
OPP Uniform Recruitment is pleased to invite you to attend an OPP Constable Information session on Thursday, March 12, 2020 from 6:00 p.m. to 9:00 p.m. at Durham College, Global Classroom (CFCE Building - Room CFCE 145) located at 2000 Simcoe Street North, Oshawa, ON L1H 7K4.
This is an opportunity for participants to get familiarized with the OPP Hiring process. This session will give you an opportunity to learn what it takes to be the most competitive candidate for the OPP and what will be required to make a positive impact on your overall success.
Please arrive by 5:30 p.m. and no later than 6:00 p.m. If the website says "Sold Out" the event is FULL. Please do not contact the organizer. There is no cancellation list for this event. Please check the website up to and including the day for cancellations and availability.
OPP Constable Information Sessions are hosted by regional Uniform Recruiters. Presentation dates and details are added to the OPP Careers page (www.opp.ca/careers) on a regular basis. If registration is full, we look forward to meeting you at the next available event.
PLEASE BRING PHOTO IDENTIFICATION, it will be checked at the door.
CANCELLATION POLICY
If you cannot attend: Please cancel your reservation on Eventbrite so someone else may take your place. There is no need to contact the organizer.
Please Note: Events may be cancelled due to inclement weather or unforeseen circumstances. We recommend checking the website up to and including the day for changes or notifications.
NO ADMITTANCE FOR LATE ARRIVALS
Doors will open no sooner than 5:30 p.m. and close at 6:00 p.m. The presentation will begin at 6:00 p.m. sharp.
DRESS CODE
Professional business attire only - i.e. No jeans, hoodies, baseball caps, or ripped clothing.
BEFORE THE PRESENTATION, WE STRONGLY RECOMMEND READING ABOUT THE:
1. OPP Constable Application Process www.opp.ca/careers
Please note: You do not need an O.A.C.P. Certificate of Results to attend this session.
If you have questions, please email the OPP UNIFORM RECRUITMENT MAIN OFFICE at uniformrecruitment@opp.ca or call toll-free 1-877-OPP-HIRE. Business hours are Monday to Friday, 8:30 a.m. to 4:30 p.m., excluding holidays.
The Centre for Collaborative Education building (CFCE) building is located just south of Conlin Road on the east side of Simcoe Street North in Oshawa. It is a large building just north of the main entrance into Durham College and is white in colour, with lots of windows, and wood panelling on its exterior.
PARKING
Please review the link below for an interactive map of the College where you can see the CFCE building and you can park in Founders Parking Lot #2 (see map for locations of building and parking). Once you enter the Founders Parking Lot #2, take a ticket, and you will be provided with another ticket so you can exit without paying.
MAP
Interactive map: https://map.durhamcollege.ca/Oshawahttps://durhamcollege.ca/centre-for-collaborative-education
PRINT TICKET or SHOW E-TICKET ON YOUR DEVICE AT THE TIME OF EVENT
Thank you for your interest in the Ontario Provincial Police.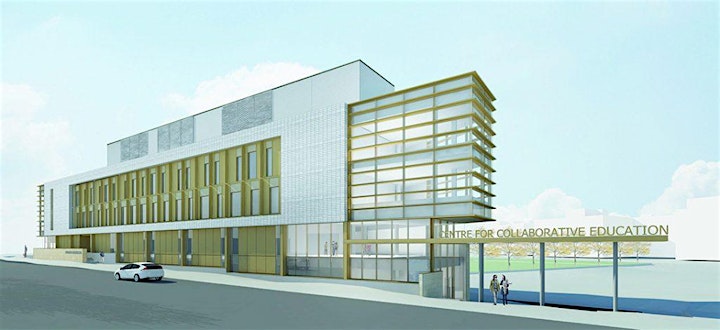 Organizer of OPP Constable Information Session (Oshawa) March 12, 2020