Description
Optimizing your Time and Energy on the Job Hunt
It can be difficult landing your next opportunity. There will be ups, downs and it could take longer than you expect.
Together, we'll discuss how to manage your time and energy, avoid burnout, handle rejections with confidence, address lack of motivation and equip you with tools to make job hunting a smooth process.
Though it may not feel like it, you have a really unique opportunity with your job hunt to learn and grow.
In this session, you will learn:
Strategy to manage your time and energy

Have your exit story + pitch ready

How to set up your smartphone for the job hunt

How to network and nurture relationships

Manage rejection and stay motivated
---
About Richard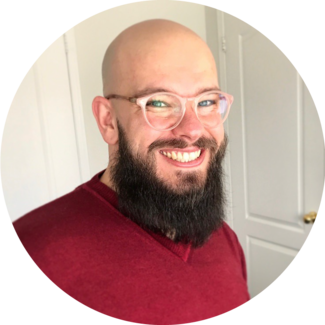 Richard Gawlas
I've been on the job hunt eight times in the last 10 years. Shorter gigs in your career are the new normal and I'm on a mission to help people job hunt, happy.
I created Landing to support your mental health and well-being on the job hunt and together, we'll get you set up to hunt like a champion, build a positive support network and manage the highs and lows of trying to land your next opportunity.
---
What is Spotlight?
We know that staying up to date on today's big ideas and tomorrow's big trends is a job in and of itself.
As the world's first working, learning and growing store – we are excited to introducing Spotlight: a new community gathering and learning space. Spotlight will engage communities with knowledgeable experts to both inspire, inform, motivate and educate.
Spotlight is a space accessible to persons that use mobility devices. We encourage people from all backgrounds to participate in our public programming