Description
Uncertainty and instability are the mark of our time; the choices we make now matter. How can we choose in ways that connect us and heal divides? Our international guests will facilitate a deep dive into strategic collaboration, social practices, and tools for cultivating relationships and strengthening community.

:::: A special edition of From The Ground Up, featuring Loomio co-operative worker-owners from New Zealand::::

You're invited to lift the hood of your community practice in a hands-on workshop. We'll develop skills to build relationships and community controlled institutions for inclusive, collective action.

Two overseas allies, Rich Bartlett and Natalia Lombardo of the worker co-op and organizer support network Loomio are touring from New Zealand, landing in Indy from April 6th - 10th to participate in community, exchange learnings, and facilitate this workshop.

They'll bring experiences working with numerous mobilizations over the last 6 years starting with Occupy Wellington (New Zealand) but reaching across Podemos (decentralized political party in Spain), the Sunflower Revolution (Taiwan), and more through their support-role to these movements with the Loomio worker co-op. They also are members of Enspiral, which uses Loomio to enable its 200+ members and 18+ enterprises to organize themselves using consensus — an impressive feat as Enspiral has members across the globe.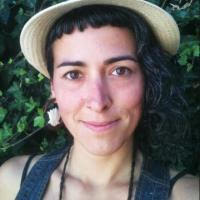 Natalia Lombardo is an Activist, artivist, interested in building a collaborative and cooperative culture for social change. Working as a part of the Loomio team.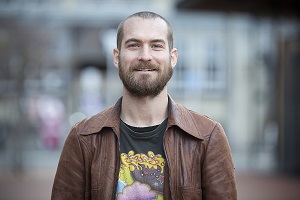 Rich Bartlett is a cofounder of Loomio, an editor for Enspiral tales, writing on bossless organizations, ethical financing, and care work, and a contributor to the Enspiral Handbook and the Loomio Cooperative Handbook, which are resourcesfor nonhierarchical organisations.


LUNCH PROVIDED /// please feel free to support the pot luck and pitch-in!
CONTINUATION /// Sunday from 3pm-5, same place, we'll continue the discussion.

To get a feel for the content that they might like to share, check out this this brief report from a session they hosted in Seoul: https://medium.com/enspiral-tales/everyday-democracy-non-hierarchical-organising-in-south-korea-92931e7efa10#.o5ng28fjm

or this blogpost on their Resistance/ Activism Tour of the US: http://blog.loomio.org/2017/03/13/were-coming-to-the-us-for-a-community-organising-workshop-tour/

Sponsored by: