Description
Concert Two - Sunday, February 3, 2019 "Earth Wind Fire & Ice"
They're back! organWORX is happy to present the return of this thrilling duo featuring mind-boggling commentary by CBC's Bob McDonald - science guru, host of CBC's Quirks & Quarks, and author of several books - topped off with exquisite music played by Jenny Vincent on the organ. Audiences will be enraptured by this fascinating, breathtaking and entertaining program, wrapped up with spectacular visuals on two large screens. Not to be missed.
Refreshments will be served during intermission.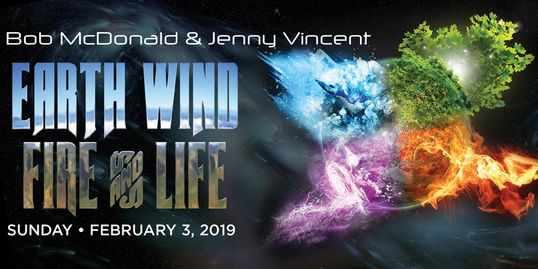 Concert Three - Sunday, May 5, 2019 "of Boats and Music"
This special program features Oceanside's professional chamber choir in a performance of music describing the beautiful paintings of marine artist Tony Grove, a resident of Gabriola Island. The repertoire will include works by Canadain composers and arrangers as well as pieces commissioned specifically for the Schooner Cove Singers. Paintings by Tony Grove will be on display in the Knox Hall. Mr. Grove is well-known in the art world. An accomplished boat-builder by trade, his talents as an artist show clearly his love of the water and his boats. His interpretations in acrylics will be captured by the choir's singing, accompanied by Jenny Vincent's expressions on the organ.