In this 1 hr workshop, you will learn to fold origami cranes. And we hope you will share a picture of your cranes with us via email. :)
About this event
In this 1 hr workshop, you will learn to fold origami cranes. And we hope you will share a picture of your cranes with us via email to participate in the 1000 Cranes Covid 19 Community Art Project to show appreciation for our frontline workers.
All Ages Welcomed! (Children 7 years old or younger should be accompanied by an older family member.)
I will compile a short video using pictures of all participants' paper cranes and send it to hospitals and long-term care homes across GTA to show our support and appreciation to all frontline workers for their dedication to the community during this pandemic. I also have plans to display the paper cranes in a public area in the near future to connect our community through art.
(See bottom of page for a more detailed description of the meaning behind this project.)
To participate, Please email all crane pictures to MayLilyDesign@gmail.com
This online workshop will take place using Google Meet, so you must have an Google / Gmail account in order to log in. A link will be sent to you once you've placed an order.
Materials that you need includes:
- 5 to 10 pieces of square paper (approximately 7 to 14 cm, or any size you are comfortable with).
- pen/marker (optional)
Please kindly make a small donation to support this project. 40% of your donation will be given to 3 different nonprofit and charitable organizations in GTA; Markham Stouffville Hospital, North York Harvest Food Bank, and Markham Wesley Community Centre. The rest will support the time I spent preparing and promoting this project, along with expenses such as colour printing and materials required for the art installation.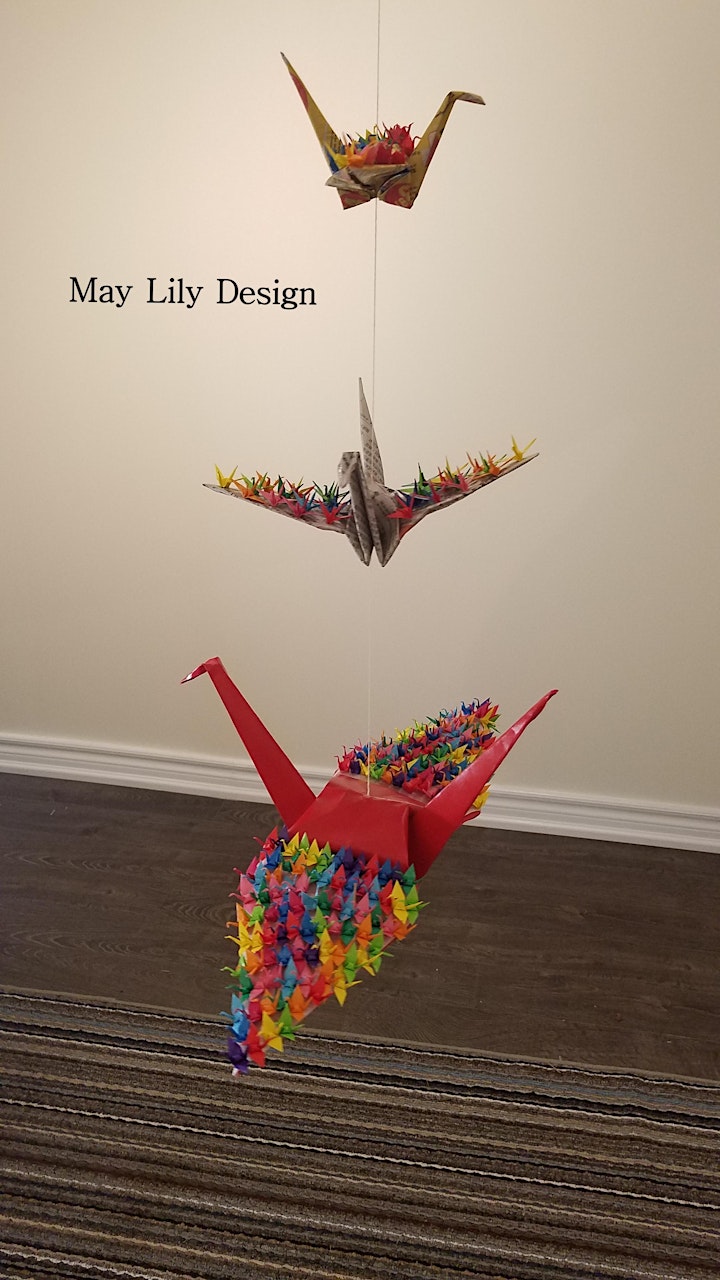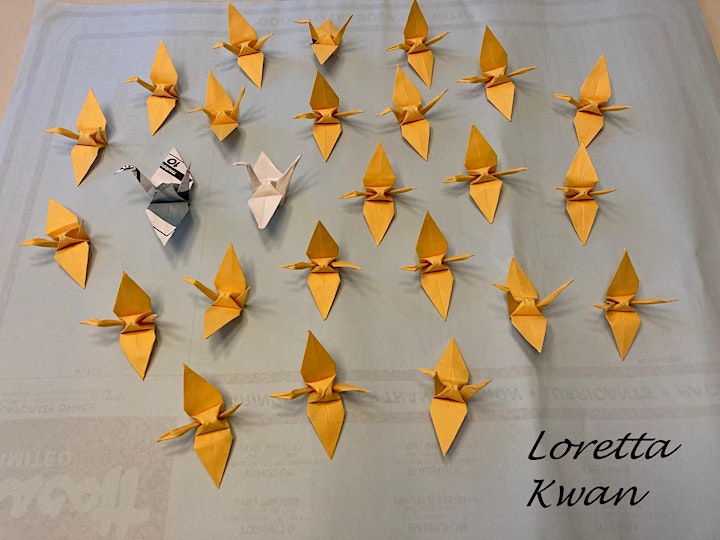 Meaning Behind This Art Project :
In Japan, there is a tradition that if someone folds 1000 cranes, their wish will be granted. 🐥 And it's often a gesture that family and do for someone who is ill, wishing for their recovery.💞 I created this piece of artwork using 222 cranes, dedicating it to humanity as we are experiencing a global pandemic that requires much unity, trust, faith and love. My wish is for us to find the peace within and get through this by becoming better versions of ourselves for ourselves and for each other. 💪🏼And of course also bringing some comfort and showing support to those affected by this disease, their loved ones, as well as our frontline workers. 💝
For the middle sized cranes, they are actually made using newspaper with Covid19 related stories, and also grocery flyers, as this pandemic made us realized the importance of the simple activities and people in our daily lives. This worldwide event forces us to shift our perspectives and lifestyles, giving us a chance to make changes we were afraid to or had too many excuses for before.
P.S. 1000 cranes is just a bit too much for me to create in a short period and I think it'll be more meaningful as a group project. Hopefully, there will be enough people to join me! For those who cannot make it to this workshop but would still like to participate, I do have a tutorial in my YouTube account: May Lily Design
P.P.S. The tiny cranes are designed visually represent feathers of the wings as well. In a way, it's a reflecting what this pandemic is teaching us, each of us are unique and complete in our own ways, but collectively we make up the society, country and even humanity. Thus, we must all be willing to work together while respecting each other in order to build something strong and beautiful. A bird cannot fly without its strong healthy wings made up of hundreds of feathers .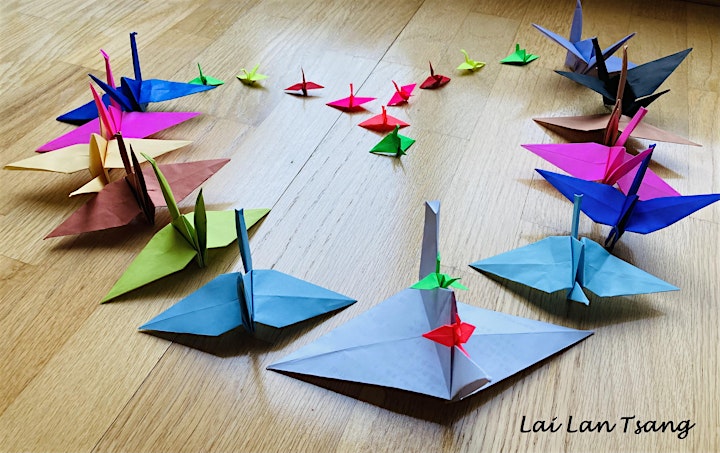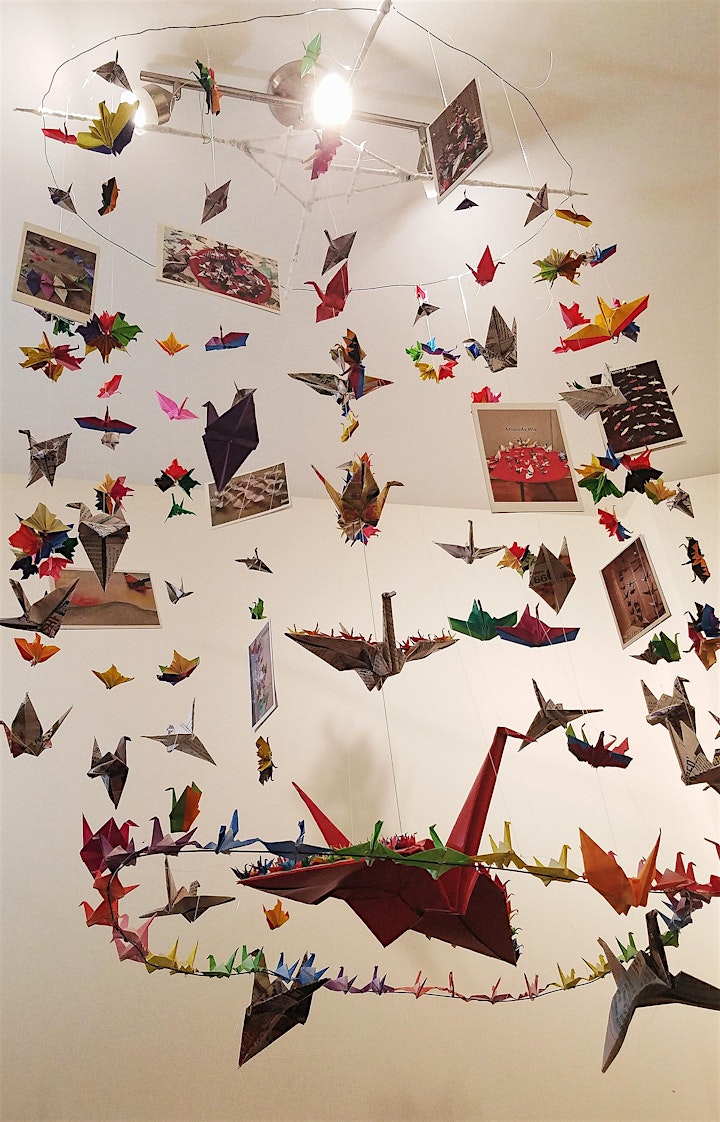 Organizer of Origami Crane Workshop - 1000 Cranes Covid 19 Community Art Project (craft)