ORION's 2015 Annual Conference THINK: Create Possibilities
When and where
Location
Chestnut Residence and Conference Centre 89 Chestnut St. Toronto, ON M5G 1R1 Canada
Description
#THINK2015 Create Possibilities
As the tracks for the connectivity railroad are laid, we need to create a tomorrow in which no one is left behind. How do we craft the frameworks, partnerships and infrastructure that are needed to help our research and innovation communities succeed? What creative steps can we take today to enable students for the connected workforce of tomorrow?
Join us on Tuesday, April 21, 2015 to meet those who are boldly implementing inspired ideas and find out how you can take action and be the champion of innovation in your organization.
Keynotes
Alfredo Tan is Group Director of Global Marketing Solutions at Facebook Canada, where he leads a team responsible for strategic marketing relationships with agencies and Fortune 500 companies across Canada. Prior to Facebook, Alfredo was responsible for a broad portfolio as a Senior Director at Yahoo! in charge of leading the Mobile, Business Development and Search Marketing teams. He also managed the Rogers Yahoo! Partnership across media, internet, and wireless.
Global connectivity is the fundamental challenge of our generation. Gain insight into the future made possible through digital infrastructure.
Dr. Dave Williams is the president and CEO of Southlake Regional Health Centre. has led Southlake to push the envelope in digital infrastructure, improving healthcare as e-health becomes even more important. Gain insight on how to meet the technology challenge that is shaping the future of Ontario's hospitals.
Speakers
Jeff Grieve is a proven community leader with more than 30 years experience in information technology and higher education. At Western University, he is responsible for establishing critical and strategic campus IT infrastructure services, including collaborating on bridging technology initiatives with Fanshawe College, London Health Services Centre and research hospitals. His involvement with LARG*net and the City of London explores opportunities to advance London's connected communities objectives.
John Helliker is the director of strategic partnerships and the Screen Industries Research and Training Centre (SIRT) at Sheridan College. SIRT serves Ontario's screen industries (film, television and gaming) as a technology access centre providing specialized training, applied research, consulting and advanced technologies.
Dr. Keith Hampson is the managing director of client innovation at Acrobatiq LLC, a Carnegie Mellon University venture. A former faculty member, Keith later served as director of digital education strategies at Ryerson University, and regularly speaks and writes on innovation and strategy in online higher education. Hi syndicated blog, Management & Strategy Issues in Digital Higher Education is read by thousands of influential education professionals.
Rick Huijbregts is vice president of Industry Transformation, where he is responsible for Cisco Canada's IoE strategy and industry business development.
Carolyn McGregor is the Canada Research Chair in Health Informatics at the University of Ontario Institute of Technology, Canada. Dr McGregor has led pioneering research in Big Data, analytics, event stream processing, temporal data stream data mining, business process modelling, patient journey modelling and cloud computing.
Campbell Patterson is the founding partner of CP Communications (CPC). Campbell's extensive career includes 15 years experience engaging with regions, counties, municipalities, utilities, school boards, hospitals and user-based consortiums across Canada in a variety of broadband networking opportunities. Recently, he's been involved with the development of the Southwest Integrated Fibre Technology (SWIFT) initative, Connected London and Grey County Broadband Study. These efforts aim to provide fibre-optic connectivity across southwestern Ontario.
Joe Romano (OCT, M.Ed, B.Ed, BFA) is a Model Schools for Inner Cities (MSIC) Teaching & Learning Coach at the Toronto District School Board (TDSB).
Anita Simpson is a superintendent of education for program and innovation with the Simcoe County District School Board. She is also the Canadian Cluster lead for New Pedagogies for Deep Learning (NPDL), an international learning lab involving 10 countries and 1,000 schools from around the world.
Glenn Smith, P.Eng., draws on over 20 years of experience in broad business, technology development and commercialization with leadership roles in two University of Waterloo spinoff companies as well as Centres of Excellence in commercialization. He is also part of the leadership team in the Communitech DATA.BASE project, which started a data-services cluster in Southern Ontario by leveraging space-based data.
Kristina Verner is the director of intelligent communities for Waterfront Toronto, where she is responsible for a variety of strategic initiatives for one of the world's pre-eminent intelligent communities.
Brandon Zoras is a science teacher at the Toronto District School Board (TDSB) and graduate of the Master's of Education program in Urban Education at OISE/UT in the Urban Education Cohort, where he studied ways to better engage youth in science.
Mark Zimmerman is CIO & Senior Advisor, ICT at MaRS Discovery District and has been working in the information and communication technology industry for more than 15 years. He's worked with some of the biggest companies in the industry, but he's also worked with very early stage start-ups; being able to wear an entrepreneur's hat. Mark uses his experience to help clients in the areas of B2B enterprise software and SaaS business models as well as security and privacy.
Agenda
8:00am Registration and breakfast 9:00am Welcome and Opening Remarks by Darin Graham and Anne Sado 9:15am Opening Keynote Speaker – Alfredo Tan, Facebook 10:15am ORION update - Darin Graham 11:00am Break 11:15am Morning Session – Lightning Round "Pecha Kucha" style presentations 12 noon Lunch 12:45pm Leadership Awards Ceremony 1:30pm Afternoon Breakout Sessions 3:00pm Break 3:15pm Closing Keynote Speaker – Dr. Dave Williams, Southlake Regional Health Centre 4:15pm Closing Remarks by Darin Graham 4:20pm Networking Reception
Breakout Sessions
Break+Remake Learning


We know that our educations systems must change to prepare students for a future we can't fathom. Get inspired by emergent examples of leaders using technology to enable self-directed, collaborative learning in our own backyard.
Moderator: Fiona Deller
Speakers:
Keith Hampson
Joseph Romano
Anita Simpson
Brandon Zoras
Bringing Research to the Crowd


Research is bridging the gap between scientists, industry and the public to enable ever-faster solutions through scientific advancements. This session will look at how cloud-based resources are supporting Ontario's research, education and innovation communities' collaborations with the private sector and public.

Moderator: Mark Zimmerman

Speakers:
John Helliker
Glenn Smith
Carolyn McGregor
From "MUSH" to "MashUp"


How do we build connected communities? Meet an engaged university that's seen beyond its campus to expand innovation into the region. Learn from these Ontario initiatives about how they worked together to link their citizens to the world.
Moderator: Kristina Verner
Speakers:
Rick Huijbregts
Campbell Patterson
Jeff Grieve
Sponsors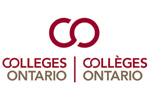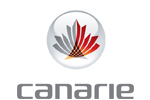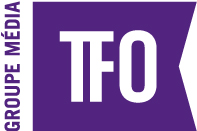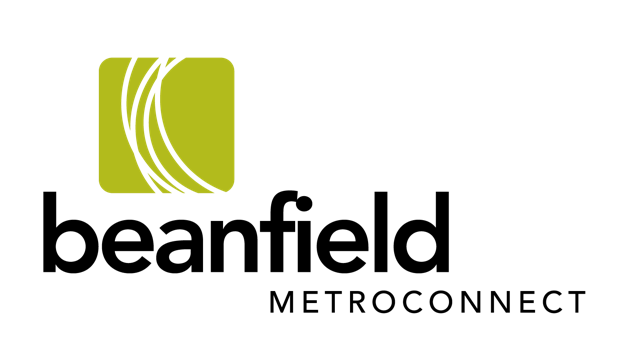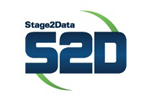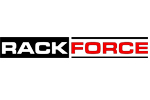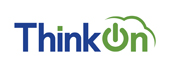 To sponsor the conference, please contact Cathy Bogaart at cathy.bogaart@orion.on.ca
Leadership Awards
At THINK, join us in awarding the 2015 Leadership Award winners, who have demonstrated leadership that advances Ontario's research, education and/or innovation landscape. Projects from these exceptional individuals demonstrate positive impact on their classroom, institution, and/or community through an innovative solution.
---
#THINK2015 Create Possibilities