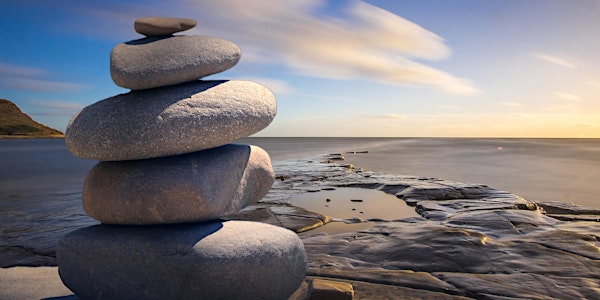 OSSCO Educational Program: MINDFULNESS - Supercharging Your Well-being
An 8-week guided online program
About this event
Are you looking for peace of mind while expanding your capacity to embrace life's challenges? Trainer Rosalyn Benatar, a Registered Holistic Nutritionist, Reiki healer, mindfulness meditation instructor, helps you develop mindfulness skills to improve diet, physical activity, sleep, stress recovery and personal awareness. There are 3 parts to each class including 20 minutes devoted to a specific focus. Join us at 6:30 pm, before each class, to connect and chat with like minded peers.
Join us from October 18 - December 6, 2022, Tuesday evenings, 6:45 PM to 7:45 PM
Via ZOOM and Telephone
Program Curriculum:
Cultivating mindfulness
Listen to the body
Present moment awareness
Art of Living Well
Wake up to living
Healing from the inside out
Mindfulness Practice
Graduation and celebration
This program is free of charge to all Ontarians 55+. Feel welcome to share this information with your friends & family.
Registration is required via Eventbrite or email: education@ossco.org or Call 1-416-785-8570 ex 223
Funded by proceeds from the sale of Break Open Tickets, under license by the AGCO