Location
Elgin Park
180 Main Street South
Uxbridge, ON L9P 1J2
Canada
Refund policy
Contact the organizer to request a refund.
Eventbrite's fee is nonrefundable.
A multidisciplinary aerial performance and installation connecting natural geometry with the transformative power of mask work.
About this event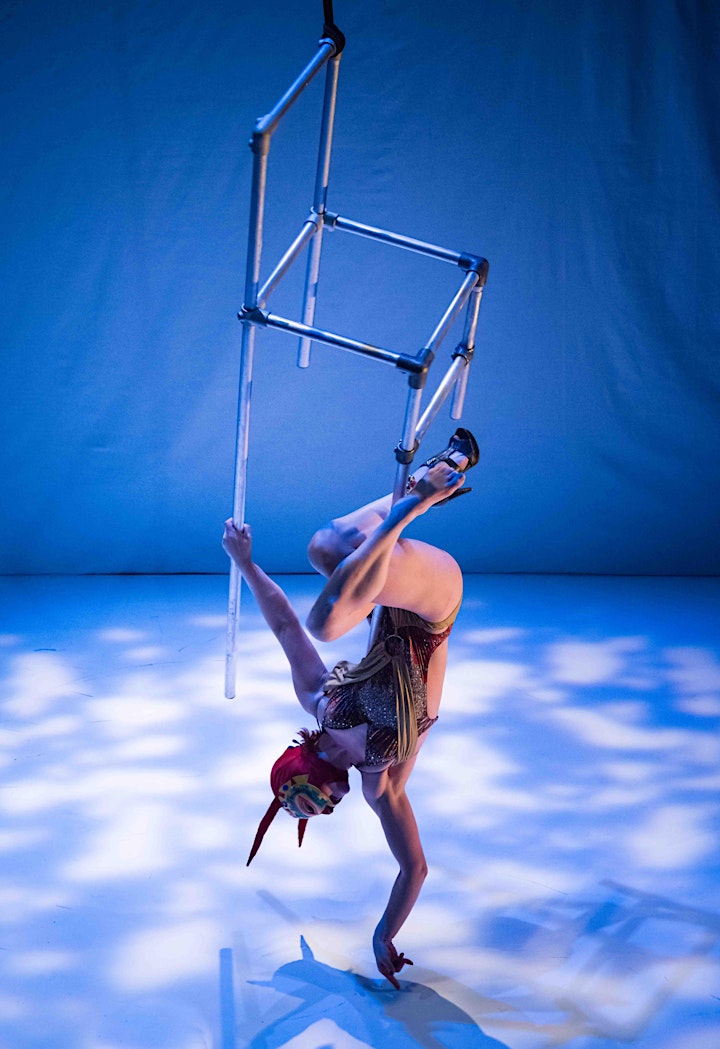 "Art is Medicine" - Diana Lopez Soto
Otros Rostros is the winner of a Multidisciplinary Arts Production award from the Ontario Arts Council.
DONATE NOW & JOIN US!
We are looking forward to seeing you this weekend. There is lots of viewing room available in Elgin Park! Social distancing measures will be in place.
Fill out the COVID-19 self-screening form prior to arrival. Make sure you also register for a ticket for each member of your party on Eventbrite.
Performance dates/times
September 18th, 2021
12:00pm - 12:30pm
12:40pm - 1:10pm
1:20pm - 1:50pm
2:00pm - 2:30pm
2:40pm - 3:00pm
September 19th, 2021
12:00pm - 12:30pm
12:40pm - 1:10pm
1:20pm - 1:50pm
2:00pm - 2:30pm
2:40pm - 3:00pm
ABOUT:
Otros Rostros is a multidisciplinary performance and installation that brings together contemporary indigenous dance, aerial dance and mask work. An offering that inhabits the public space of Elgin Park. In this second engagement of Diana's exploration, Otros Rostros will engage audiences and performance artists in an experience of transformation through connection. Her choreographic offering aims to bring together community to examine natural geometry as the source for connection between material, form, landscape and ritual.
THE PROCESS OF MASK MAKING:
Born and raised in Mexico, I was attracted to masks from the material form to the medicinal and performative aspects of the work. Masks are portals of potential. For the Nahuatl, masked performers are called "Mopatlanej" which translates to "Those who change." The birth of masks is, from the moment of conception to the moment of transition, an invitation to connect with her/him/them. A mask maker must surrender to material, movement and colour in the fluidity of connection. All of the spirits present in the masks of Otros Rostros have been in constant fluidity for the past 10 years. Since 2019, I have invited regalia artists Natasha MacFadyen to collaborate with me. Her input, craftsmanship and creativity have allowed these connections to strengthen and become more vibrant.
**You can watch an excerpt of our first presentation in 2019 below**