About this Event
Ottawa & Tulip Festival Photography Tour
Join Taku and wander the beautiful city of Ottawa during the tulip festival! This is a great opportunity to visit the nation's capital at one of the most beautiful times of the year.
We will stay in downtown Ottawa and visit the ByWard Market, the grounds of the Parliament Buildings, stroll through the thousands of tulips lined along the park, and more.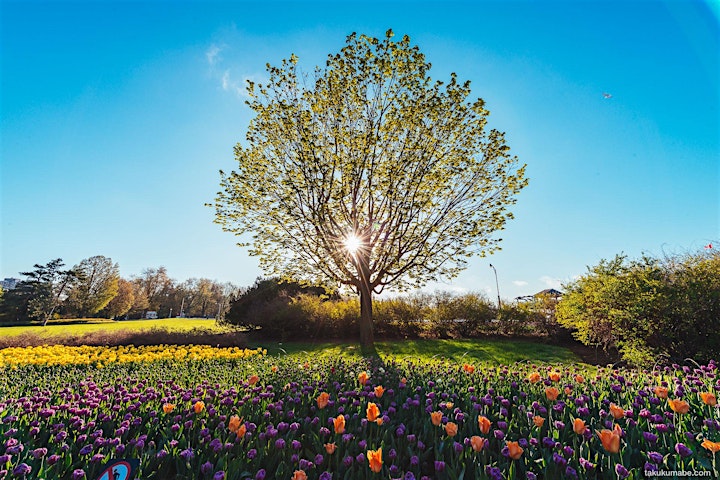 This is a three-day, two-night package which includes:
Two night's accommodation at Andaz Ottawa ByWard Market, a beautiful modern boutique hotel (see the photo below, of the beautiful view of Ottawa taken from the rooftop patio)
2 x breakfast at the hotel's Revel & Feast restaurant
Round trip transportation costs to Commissioners Park from hotel
Photography guide by Taku for all three days
What's not included:
Transportation to/from Ottawa
Transportation to/from the hotel on the first and last day
All meals and drinks that is not included above
Travel Insurance
Anything of a personal nature
Gratuities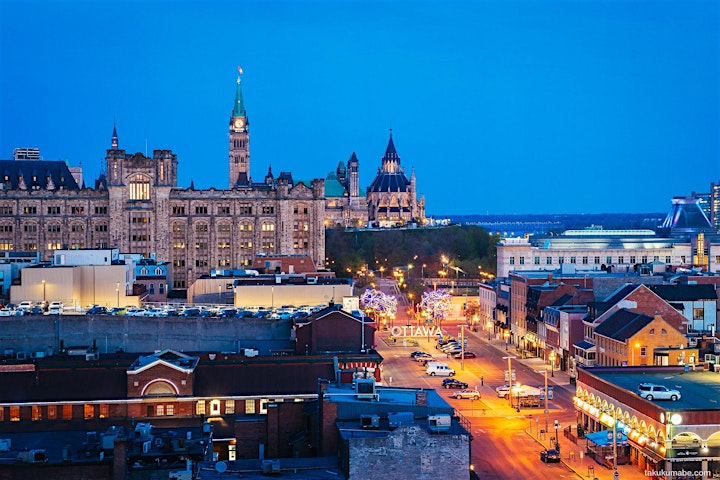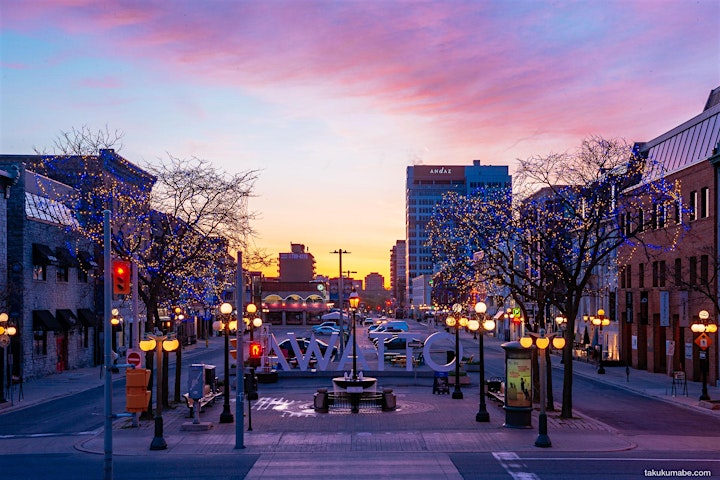 Accommodations
By default, each participant will have their own room at the hotel.
Participants can share a room with their friends or family, but they are responsible for finding a suitable roommate.
Please only select the Double Occupancy option if you already have someone to share a room with. You can email me the name of the person you will be sharing your room with.
Getting to Ottawa
Transportation to/from the Andaz Ottawa ByWard Market to your home city is not included as people often have their own ways of travelling. Options for travelling from Toronto to Ottawa include:
VIA Rail— as low as $40 one way; https://reservia.viarail.ca/search.aspx?s=TR
Greyhound—as low as $70 roundtrip; https://www.greyhound.ca
Drive yourself to Ottawa—Driving will take approximately 4-5 hours
Please confirm with Taku to ensure the min. number of pariticpants have been met before booking any transporation to Ottawa. See below for more information.
Fitness
Much of our exploring in Ottawa will be on foot, so we will be walking quite a bit. Comfortable shoes and attire with the ability to walk a full day is required. The majority of our walking will be done on flat land, with the occasional small hill.
Camera Knowledge
Participants should have a good working knowledge of their cameras. Since we will be exploring the city all day, there will be no formal session on how to operate your cameras.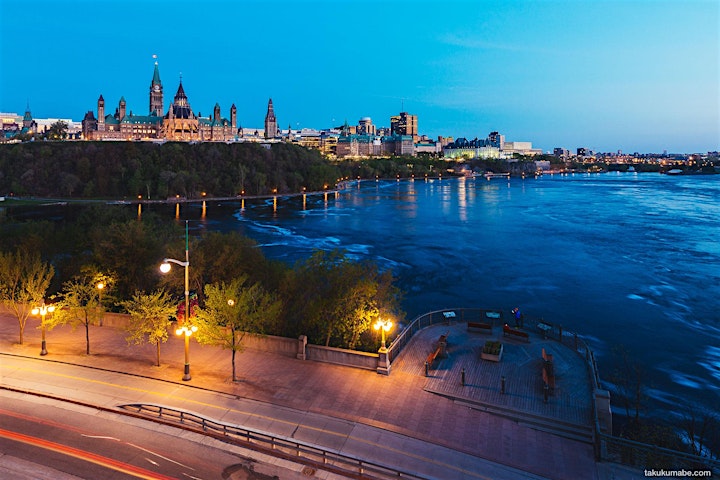 Itinerary
*Itinerary subject to change without notice; some activities may be weather dependant.
Saturday May 16, 2020
Arrive Saturday afternoon
Check in 3pm
Introduction and slideshow at 5pm
Dinner at 6pm
Sunset at Nepean Point
Night shooting in the downtown area
Sunday May 17, 2020
Sunrise walk at Major's Hill Park (5:15am at lobby)
Breakfast at Andaz
Head to Commissioners Park
*6:15-7:15pm Notre Dame Cathedral photography, pending availability
7:30pm Dinner
Sunset at rooftop lounge
Back at hotel for post-processing and review
Monday May 18, 2020
Sunrise at Major's Hill Park
Walk to Parliament Buildings
Breakfast at Andaz
Stroll through ByWard Market
Check out late morning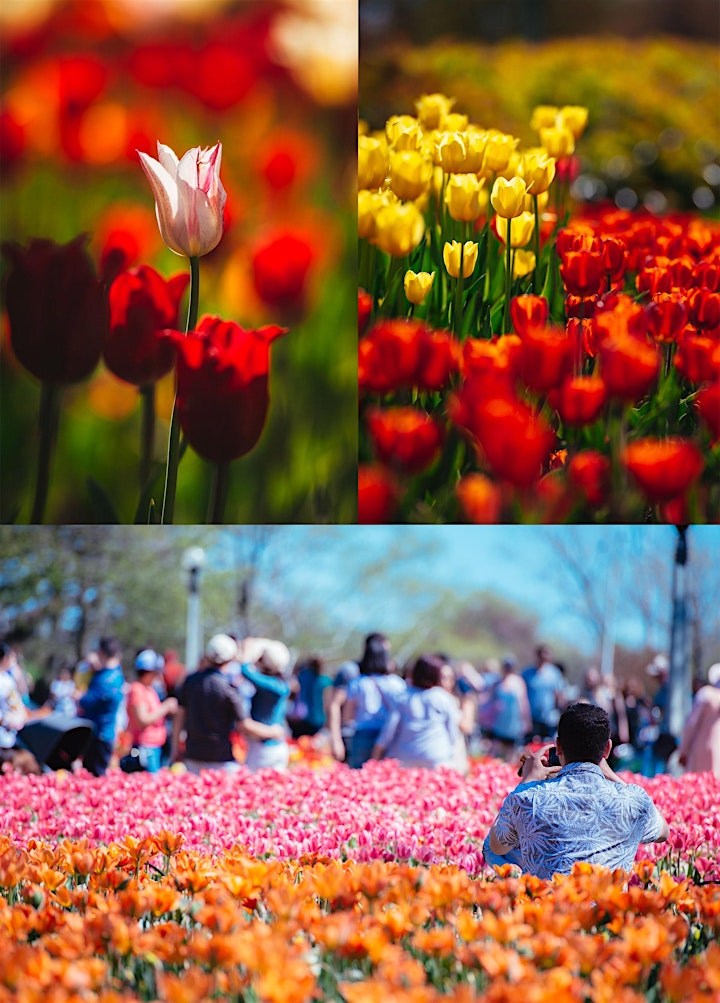 Cost
Early Bird Pricing Before February 29
$715 plus HST and Eventbrite fees, based on single occupancy.
$565 plus HST and Eventbrite fees, based on double occupancy.
Regular Pricing After February 29
$815 plus HST and Eventbrite fees, based on single occupancy.
$665 plus HST and Eventbrite fees, based on double occupancy.
It is the participant's responsibility to find a roommate should they wish to share a room. Participants who wish to share a room, please select the double occupancy option, where the price per person has been reduced. You must then email me the name of the person you will be sharing the room with. If this person does not register for the tour, you will need to pay the additional single occupancy fee.
Canadian Residents
To save on Eventbrite fees, Taku can also accept direct e-transfers from a Canadian bank. To book your spot, please email Taku at tkumabe [at] yahoo.com, or contact Taku at his website at https://www.takukumabe.com.
Cancellation Policy
Spots are non-refundable upon booking, but can be transferred to another individual. Participants are responsible for finding their own suitable replacement. Taku Kumabe reserves the right to cancel the workshop at any time for any reasons (ie. minimum number of participants not met, global or extreme weather conditions severely impacting itinerary, etc.). In the event of cancellation by Taku, all workshop fees (minus any transaction fees) will be refunded. Flights and trip cancellation fees will not be refunded, nor any additional costs the participant has already incurred for the trip.
Minimum Participant Number
This workshop has a minimum participant number of 4. If no more than four people register before March 1, 2020, the workshop may be cancelled by Taku, in which case all funds (minus transaction fees, if any) will be refunded.
It is advisable to refrain from booking your transportation until the minimum participant number has been reached.
All participants must sign a waiver form before participating in this tour.