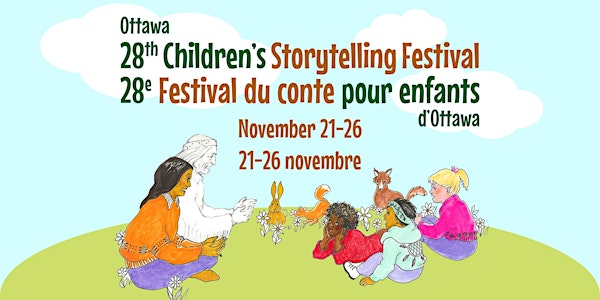 Ottawa Children's Storytelling Festival | Racquel Sutherland & Kathy Jessup
Stories & crafts for kids of all ages! Music, dance and Jamaican tales. Funny, silly stories made with the help of your little ones!
When and where
Location
Ottawa Public Library - Cumberland 1599 Tenth Line Road Ottawa, ON K1E 3E8 Canada
About this event
- Event taking place in the LORI NASH ROOM.
A morning of stories! Wonderful tales shared by some of Canada's best tellers. One hour of stories in English, followed by one hour of stories in French. Come for one hour or both!  Following the Storytelling, audience members are encouraged to create an artistic response to the stories at our crafts table.
English 10 am to 11 am Racquel Sutherland loves the Anansi stories that she has heard all her life. She often adds drumming and dance to bring her Jamaican tales of the Spider-Man to life. Kathy Jessup was born telling stories. Funny stories are her favourite, and she asks the audience to help her sometimes, which can get kind of crazy.