Description
Tickets to this event are almost sold out. If there is none available on-line and you would like to attend, please e-mail arlene@onewayministries.ca to be put on a cancellation list. There are a few seats on hold that might be available by Wednesday.
The Ottawa Civic Prayer Breakfast is one of fifty or more city prayer breakfasts held annually across the country. The purpose of the breakfast is to honour and pray for our Mayor, City Councillors and First Responders.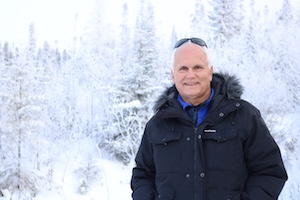 OUR SPEAKER: Paul Racine
Paul Racine is a champion with respect to loving our neighbour. He is vibrant, committed, diligent and a faithful disciple of Jesus and we know you will enjoy hearing his story. Paul will answer the Ottawa Civic Prayer Breakfast theme question, "Who is My Neighbour?" through the lens of his work with both youth and Indigenous Canadians.
Paul was part of starting Doulos Ministries in 2001 whose mission is "To Serve, Encourage and Equip" youth pastors in the greater Ottawa region. One key event that Paul is a catalyst in is No Other Name, an annual Good Friday celebration where almost 700 youth attend. As well, he walks alongside a local Youth Pastor's Network called Exousia and he mentors many youth and young adults. Also of special significance is Paul's passion for our Indigenous Canadians. Several times a year, Paul drives north for 12 hours to deliver love and truth and leadership to Northren Quebec Cree youth and adults.
WEBSITE: Please check out ottawacivicprayerbreakfast.com for more information.
TICKET COST:
EARLY BIRD PRICING: Individual Tickets are $30 and a Table of Ten is $300 (10 x $30).
AFTER OCTOBER 14TH: Individual Tickets are $35 and Tables of Ten are $350 (10 x $35).
QUESTIONS: If you have any questions, please contact Arlene at 613-225-0210 or arlene@onewayministries.ca.