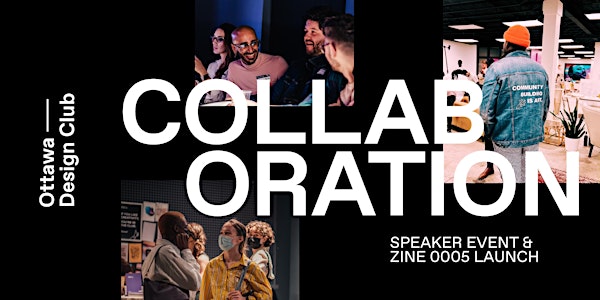 Ottawa Design Club #0006 - COLLABORATION
The Ottawa Design Club aims to create a strong community of creatives and highlight the amazing work in our city and beyond.
When and where
Location
Club SAW 67 Nicholas Street Ottawa, ON K1N 7B9 Canada
About this event
OTT DESIGN CLUB 0006 | COLLABORATION
The Ottawa Design Club is back with another live speaker event! This time, we're exploring the concept and process of collaboration—learning to be vulnerable, embracing change, and all the ways this can enhance your work. Three Ottawa creatives will share their experiences with collaboration in their own work, diving deep into the challenges they faced, and the unexpected surprises that made the final outcomes more than they could have anticipated.
Here's what you can expect at our upcoming speaker event:
Make new creative friends! The first hour of the event is dedicated to networking. Don't be scared, we promise the ambiance will be super laid back. Grab a drink, have some food and have a chat with a stranger!
Listen to inspiring speakers! A collaborative speech between colleagues Rachel Weldon and Sandra Ngenge Dusabe will give a glimpse into their work together for Debaser and the local Pique festival, and how bringing people together is at the heart of what they do.
*Update November 28, 2022: Unfortunately one our speakers, Quest, is not feeling well and won't be able to speak at the event. As a result, if you have a ticket but no longer wish to attend, please send us an email at hello@ottdesign.club. Thank you for your understanding.
Discover Zine 0005! We'll be releasing Zine 0005 — Collaboration on the same night. Copies will be available for purchase at the zine table at the event. Be one of the first to get your hands on a copy of our final zine!
There will also be food and a cash bar.
Please stay home if you're not feeling well or have symptoms associated with COVID-19. Masks will be available for anyone that wishes to wear one.
Questions? Reach out to hello@ottdesign.club
Schedule
6:00 - 7:00 p.m. - Chats, snacks, and drinks
7:00 - 8:30 p.m. - Speaker presentations and panel discussion
8:30 - 9:00 p.m. - More fun chats and drinks
Meet our Speakers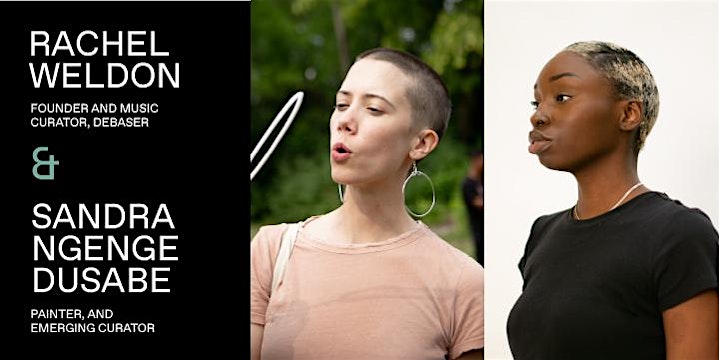 Founder and Music Curator, Debaser
Painter and Emerging Curator
Thank you to our sponsors:
Our events are organized by designers for designers and other creatives and are a great opportunity to meet others in the community and get inspired. We don't measure success by the size of someone's career but rather by their unique style, ideas, and talent.