Ottawa Event:"The Role of the Board in M&A transactions: Creating Value and...
Description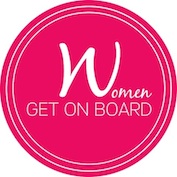 You're invited to Women Get On Board's First Breakfast Event on Wednesday, May 29, 2019:
"The Role of the Board in M&A transactions: Creating Value and Minimizing Risk"
Proudly hosted by our National Strategic Partner, Gowling WLG


The role of the board in the M&A process is critical to ensure the transaction contributes to value creation for the company and the risk of failure is minimized. Whether the process begins with a friendly offer or a hostile ambush, the steps directors follow and their ultimate decision may be the biggest, most scrutinized action of their service. In the context of both public and private companies, we will explore the following board strategies for success:
Is the board M&A ready? Building a diverse board with varied roles, perspectives and experience.

Determining whether a special committee should be formed and whether or not external advice should be sought.

Ensuring the company has a rigorous M&A process and the right M&A leadership.

Reviewing the proposed deal in the context of the company's strategic plan, and challenging the value creation potential of the transaction.

Maintaining objectivity and sensitivity to possible management bias — don't fall in love with the deal.

Monitoring critical aspects of the due diligence process before approving the transaction.

Examining the post-merger integration plan in detail, and tracking performance against the plan.
---
Moderator

Stephan May, MBA
Managing Director at WelchGroup Consulting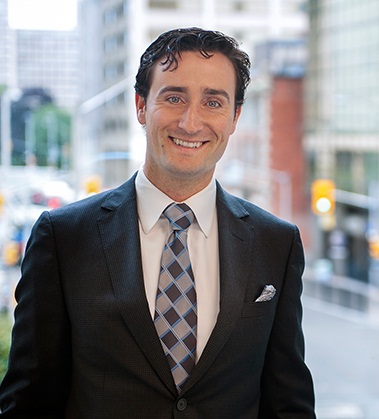 Stephan May, MBA, is the Managing Director of WelchGroup Consulting where he helps entrepreneurs build and capture value by providing advisory services for mergers and acquisitions, due diligence, valuations, business strategy, and contract CFO services.
Prior to WelchGroup, Stephan held Senior Corporate Development roles.
Stephan is a regular guest speaker at Telfer School of Business and the University of Carleton. He Chairs a worldwide corporate finance leadership group, and he is currently participating on a corporate finance working group with CPA Canada to further develop the profession. In 2015, Stephan was a recipient of the Top 40 under 40 award.

Panelist
Kim Butler, CPA, CMA, ICD.D
Deputy Head at Ericsson Service Assurance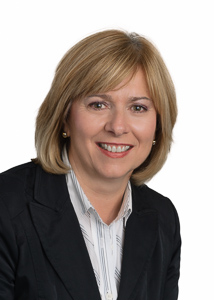 With more than 25 years of executive financial and operational experience with Canadian and a multinational organization, Kim has demonstrated extensive accomplishments in areas of financial management, corporate financing, strategic planning, acquisitions, operations, and investor relations. In addition to her current position as Deputy Head Ericsson Service Assurance (through acquisition of CENX), she has served as CFO and interim CEO at both CENX and Benbria, an enterprise software company. In her role as SVP Finance and CFO at Bridgewater Systems, a global leader in mobile policy solutions, Kim led the company's initial public offering in 2007, and delivered shareholder value with the successful sale of Bridgewater to Amdocs in 2011. Prior to Bridgewater, Kim held senior finance roles at Asea Brown Boveri, and Mitel Corporation.
Kim is a member of the Board and Chair of the Finance and Audit Committee for Canada Health Infoway, member of Board and Audit Committee for Ottawa Hydro, a member of the Executive Committee of the Ottawa Chapter of the Institute of Corporate Directors, and Regional Ambassador for Women Get on Board. She has previously served as Board member and Chair of Finance Committee for the Queensway Carleton Hospital Foundation, and past member of the Industry Advisory Committee for Entrepreneurship at Algonquin College in Ottawa.
Panelist
Jacqueline Gauthier, CPA, ICD.D
CFO and Corporate Secretary at Calian Group Ltd.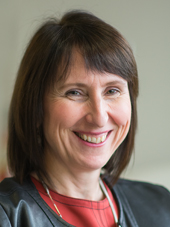 Jacqueline is an accomplished C-level executive who can provide a unique combination of extensive finance expertise as well as business transformation, corporate governance and risk management experience. With more than 30 years of experience in industry, Jacqueline has provided executive leadership resulting in revenue growth, organizational transformation, risk management and M&A. Working with a publicly-traded board for over 17 years, Jacqueline has been instrumental in the development of the Corporation's strategic plans, governance structure, executive compensation and enterprise risk management frameworks. Jacqueline has earned her ICD.D designation in 2016 to prepare for board assignments. Jacqueline has held various non-for-profit board positions and she is currently the Chair of Dress for Success, Ottawa Chapter and on the Board of Skate Canada.
Panelist
Lorraine Mastersmith, LLB
Partner at Gowling WLG
Lorraine Mastersmith is a partner in Gowling WLG's Corporate Commercial and Capital Markets Groups, based in Ottawa. Her practice focuses largely on corporate and securities law, with an emphasis on assisting emerging and established companies across a variety of sectors with commercial agreements, mergers & acquisitions and capital raising. Lorraine is the Ottawa lead for the firm's Blockchain and Smart Contracts group and team lead for the Corporate Practice Group in the Ottawa office. Over the course of her career both as in house counsel and in private practice, Lorraine has assisted clients in raising hundreds of millions of dollars in financing from banks, angel investors, private equity and venture capital firms. With extensive experience in the listing of Capital Pool Companies and the completion of Qualifying Transactions on the TSX Venture Exchange, she has acted as lead counsel on a number of listings and subsequent financings. Lorraine applies her business acumen to assist clients in the development of strategic plans and governance policies. She currently serves as an independent director, member of the HR & Compensation Committee, and corporate secretary of Ross Video Limited and as a director of The Diefenbunker: Canada's Cold War Museum. Lorraine is actively involved as an Ottawa Regional Ambassador Council member for Women Get on Board, an organization devoted to the advancement of qualified women to corporate boards.
---
Date:
Wednesday, May 29th, 2019
Time:
8:30 - 9:00 am - Breakfast and Networking
9:00 - 10:00 am - Panel discussion

Place:
Gowling WLG Office
160 Elgin Street, 26th floor
Ottawa, Ontario K1P 1C3
613-233-1781
www.gowlingwlg.com

Please RSVP or book your ticket by May 27th, 2019.
---
Photography & Video: Events may be photographed and may be videotaped. If you have any concerns or questions please contact us at connect@womengetonboard.ca. The resulting images may be used in Women Get On Board advertisements including print and digital, electronic communications including event announcements, and emails on www.womengetonboard.ca and on Women Get On Board's social media channels.
---
Women Get On Board is a leading member-based company that connects, promotes and empowers women to corporate boards. We do this through an engaged community of women and men in Canada committed to advancing gender diversity in the boardroom.
Organizer of Ottawa Event:"The Role of the Board in M&A transactions: Creating Value and Minimizing Risk" on Wednesday, May 29th, 2019 - Breakfast Event