Description
Join 2016 Rio Olympic Finalist, Kierra Smith, in Ottawa for an unforgettable half day session! More about Kierra Smith below...
Head to Head promotes mental resilience and physical wellness among young Canadians through Olympian led mentorship programs that teach healthy habits and inspire confidence. Kierra Smith, who is actively training for the Tokyo 2020 Games, continues to learn a lot from her amazing swim career and will share her extensive knowledge of the sport with the next generation of Canadian swimmers.
Clinic Schedule:
9:30 AM - 11:30 AM in pool : Breaststroke technique, drills, pullouts and sculling.
11:30 AM -12:30 PM in classroom : Managing Nerves, pressure, expectations and much more!

- featuring take home workbooks, and other giveaways!
---
Any coaches that have a swimmer in attendance are welcome to join the session free of cost - just let us know in advance!
We keep our clinics as small group sessions so that each swimmer (no matter their level, age 10 + ) will benefit from the clinic and get time with the Olympian leader.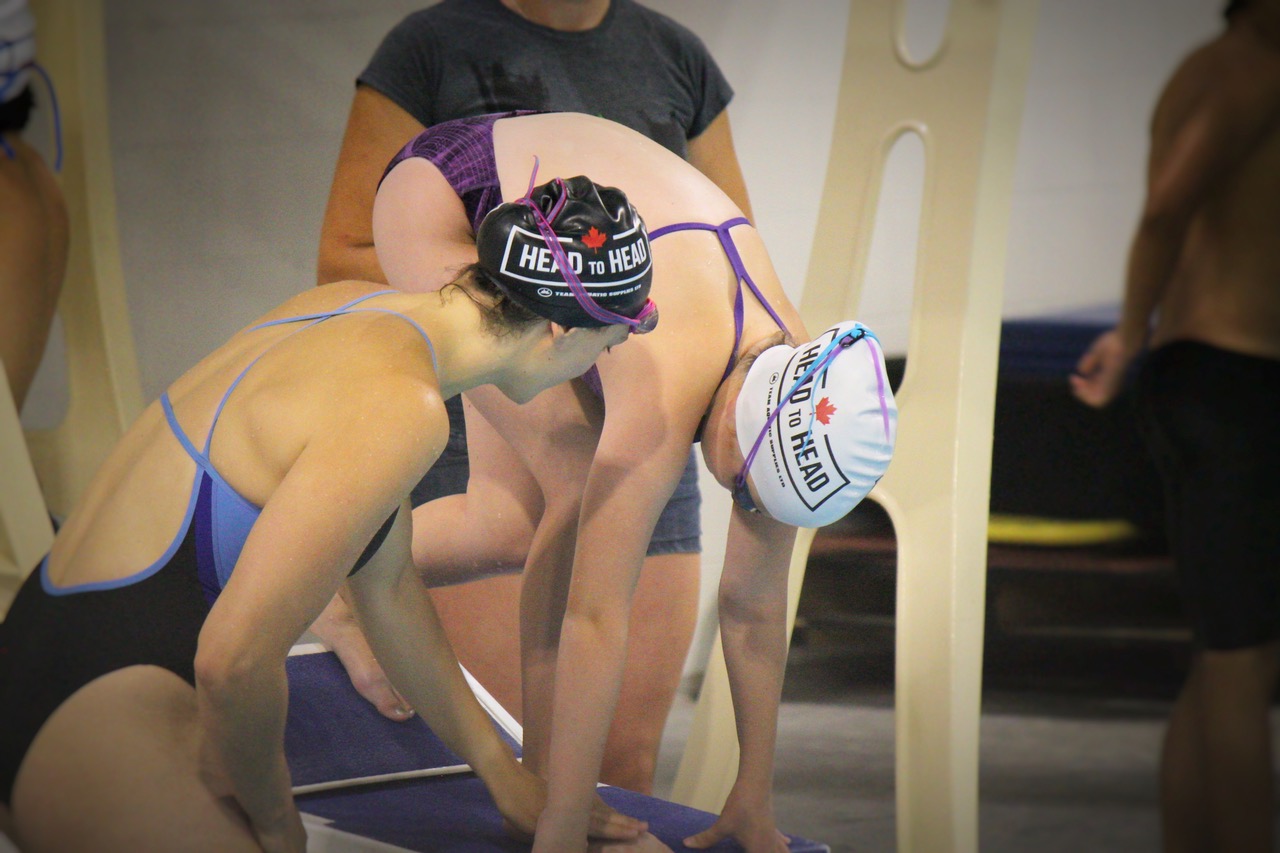 More About Kierra Smith :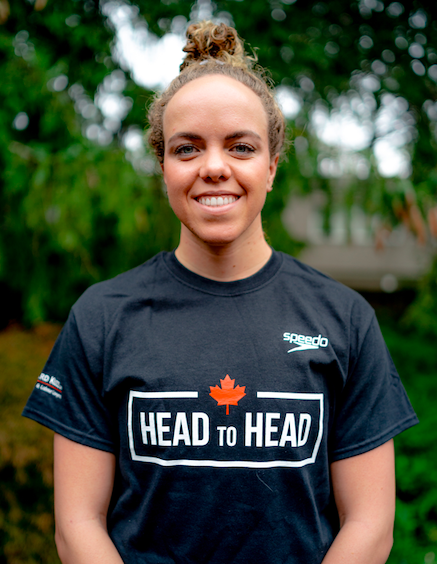 Breaststroke specialist

Rio 2016 Olympic Finalist (200m breaststroke)

2015 Pan Am Games Gold Medallist (200m breaststroke)

2015 NCAA Champion (200m breaststroke)

Bachelors of Arts in Communications and Psychology (University of Minnesota 2018)
When she was 12, Kierra Smith met Annamay Pierse, who asked about Smith's times in their shared event, the 200m breaststroke, and cheered her on in competition. That encouragement from the Canadian who went on to set the world record made Smith want to represent Canada herself. She got that chance in 2011 at the Pan Am Games in Guadalajara and came home with a silver medal from the 4x100m medley relay. Smith qualified for her first senior national team in 2014 which allowed her to compete at the Commonwealth Games and Pan Pacific Championships. She just missed the podium in her individual specialty, finishing fourth in the 200m breaststroke at both events, but was a part of the 4x100m medley relay team that won a pair of bronze medals. Having helped the University of Minnesota win three straight Big Ten Championships in 2013, 2014 and 2015, Smith was crowned NCAA Champion in the 200 breaststroke in 2015 and was named Big Ten Swimmer of the Year. At Toronto 2015, she won gold in the 200m breaststroke in Pan Am record time, sharing the podium with silver medallist teammate Martha McCabe. She also made her FINA World Championship debut in 2015, advancing to the final of the 200m breaststroke. Smith also made it to the 200m breaststroke final in her Olympic debut at Rio 2016.