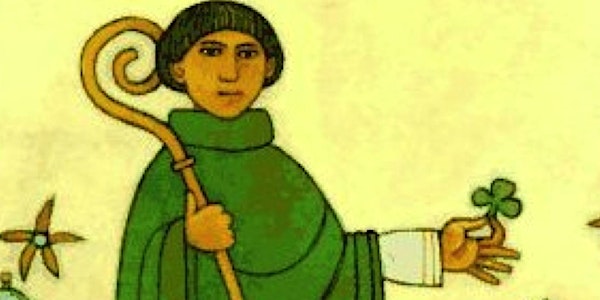 Ottawa Irish Arts 2019 St. Patrick's Day Dinner and Céilí (dance)
Sales Have Ended
Ticket sales have ended
We are sorry, the advance ticket sales have ended.
Event Information
Location
Blessed Sacrament Church
194 Fourth Avenue
Ottawa, Ontario K1S 2L6
Canada
Sales Have Ended
Ticket sales have ended
We are sorry, the advance ticket sales have ended.
Description
Don't miss the 2019 Ottawa Irish Arts St. Patrick's Dinner and Céilí (dance). It promises to be a great evening of Irish fun!
We will get you ready to dance with delicious Irish stew, bread and tea prepared using professional chef Jonathan Forsythe's recipe. It has been a big hit for the last three years and we are sure you will find it a delicious way to start the evening.
There will also be a gluten-free vegan chili dish available. We will have cake or fruit for dessert.
Once the dancing starts, you will enjoy the award-winning Ottawa Céilí Band, and dance a variety of céilí dances. The dances will be called by expert instructor Carol Ann Bowers and you don't need a partner; one will be provided if necessary.
Entertainment will be provided by Ottawa Irish Dance School. You are in for a real treat when they perform.
There will be a 50/50 raffle, door prizes, and traditional Irish soda bread, cheese and jam, as well as tea, at the end of the evening.
Tickets are only $25.00 for members and students with ID, $30.00 for non-members, and $5.00 for children 12 and under.
Doors open at 5:30 pm and dinner will be served around 6:15 pm.
--------------------------------------------------------------------------------------------------------------------------------------------
There will be no ticket sales at the door. Every year, many people wait until the last minute and are turned away. Please buy your tickets early to avoid disappointment.
Bígí linn le haghaidh an Dinnéar agus Céilí Lá 'le Pádraig de chuid Ealaíona Gaelacha Ottabha (CCÉ Ottawa) ag 194 Ascaill Fourth do thrathnóna lán le spraoi!
Roimh seinm an cheoil, tosnóidh muid le stobhach tráidisiúnta (mar a dhéanann an cócaire gairimiúil Jonathan Forsythe), arán, agus tae. Seo béile a bhfuil an-tóir aige i mblianta thart agus tá a fhios againn go dtaitneoidh sé libhse chomh maith.
Beidh chili veigeánach agus gan ghlútan le fáil ann fosta chomh maith le císte milis nó torthaí mar mhilseog.
Le tús curtha ar an damhsa, beidh an Banna Céilí Ottawa ag seinm ar stáitse do roinnt rincí céilí agus seit. Beidh óstach damhsa ann (Carol Ann Bowers) chun na céimeanna a fhógairt agus níl aon pháirtí de dhíth ar éinne.
Déanfaidh Scoil na Rincí Gaelacha Ottawa siamsaíocht.
Beidh tarraingt, duaiseanna ag an doras, arán donn le cáis agus sú chomh maith le tae ag deireadh na hoíche.

$25.00 ar thicéad do bhaill agus scoláirí, $30.00 d'aíonna agus $5.00 do pháistí 12 agus faoi bhun.
Dorais ag 5:30i.n., dinnéar ag timpeall 6:15i.n.
Ní bheidh aon thicéad le gceannach oíche an chéilí. Bhí roinnt daoine anuraidh ag lorg ticéad ach bhí orainn diúltú orthu mar bhí siad ró-dhéanacha. Ceannaigí bhúr dticéid go luath chun fanacht glan ar dhíoma.
Date and time
Location
Blessed Sacrament Church
194 Fourth Avenue
Ottawa, Ontario K1S 2L6
Canada
Refund policy