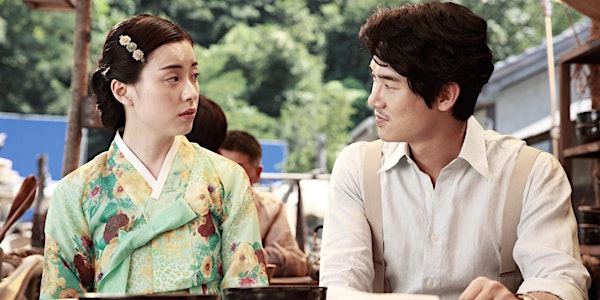 [Ottawa Korean Film Festival] In-Person Screening at ByTowne Cinema (3)
[OKFF] In-Person Screening at ByTowne Cinema (Oct. 02)
When and where
Location
ByTowne Cinema 325 Rideau Street Ottawa, ON K1N 5Y4 Canada
About this event
Join us for our fifth annual Ottawa Korean Film Festival(OKFF) at ByTowne Cinema! The event is FREE and open to the public.
Screening of the feature film "Love, Lies" by PARK Heung-sik
Synopsis: So-yool and Yeon-hee, the star artists and best friends of the Gwonbeon, the gisaeng call-office, dream of becoming the top performers in Joseon. After their first year of being gisaengs, So-yool's first love, Yoon-woo, returns from his studies abroad as a songwriter. Spending happy times together, Yoon-woo pledges his love for So-yool and asks her to sing his song someday. Later, So-yool introduces her best friend Yeon-hee to him. After hearing Yeon-hee sing by chance, Yoon-woo gets captivated and asks her to sing a song that we had written. Determined to become a singer, Yeon-hee eventually leaves the Gwonbeon. So-yool wants to cheer on her best friend, but she is pained by how Yoon-woo looks at Yeon-hee and her jealousy grows by the day. At last, blinded by fury of losing her love and dreams to her best friend, So-yool sets out to stop Yoon-woo and Yeon-hee at all costs. So-yool's drastic decision sends the fate of the three into grave tragedy.
Run Time: 120 min
Rating: PG-15