Plant Sale for Ottawa Vegetable Gardeners
About this event
Do you have a garden this year?
Start with strong locally-adapted plants!
Beetbox garden seedlings are grown right here in Nepean by farmers who know what grows well in Ottawa!
Shop & pick up at the farm:
Friday May 14th 3:00- 6:30pm
Saturday May 15th 10am - 2pm
Sunday May 16th 10am -2pm.
Farm= 230 Davidson's Side Road (Off Carling between Moodie & March)
CHOOSE from over 40 varieties of organic vegetable, fruit, edible flower and herb seedlings at our plant sale. See the 2021 list of varieties on our web-site: https://beetbox.ca/seedling-sale/
There are two ways to purchase: Pre-order a seedling package in advance from our online store OR drop-in to the outdoor sale at our Farm in Nepean and choose what you want.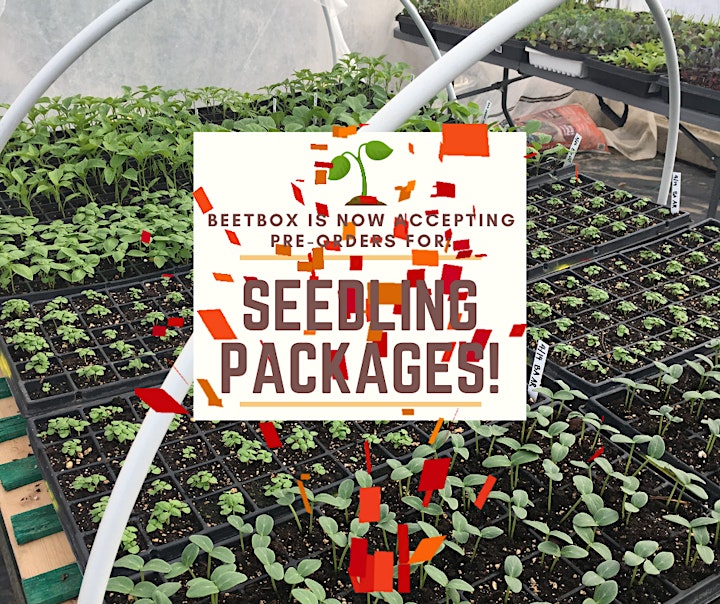 Organizer of Ottawa Plant Sale