Join us to learn about community-led sustainability projects in Ottawa, and how you can advance them!
About this event
Are you an individual that is interested in, concerned with, or affected by environmental sustainability practices? Is your organization or business invested in developing new norms for sustainability? Or do you want to learn more, and support local initiatives?
If your answer is "YES!" then you have found the right event for you!
The Ottawa Sustainability Stakeholders Council (OSSC) was launched in 2019 by Ottawa Biosphere Eco-City in partnership with the National Capital Environmental Non-Profit Network. The OSSC is a space for stakeholders to connect, cooperate and collaborate for sustainability. A stakeholder is any person or organization that is interested, concerned or affected by something (in this case environmental sustainability).
Its goal is to bring together groups from various backgrounds in a workshop-based open forum to share ideas, promote partnership, and collectively develop and manage projects to advance sustainability in Ottawa.
Our OSSC Relaunch will provide attendees the opportunity to not only share and collaborate on ideas, but to also listen in and support individuals from the community who have created definitive, sustainable projects that are open to be supported by local stakeholders with the capacity.
If sustainability projects and practices within your personal and/or business life interest you, please sign up to learn more about ongoing initiatives in the City and to collaborate on ideas you can bring to the table!
Can't wait to see you there!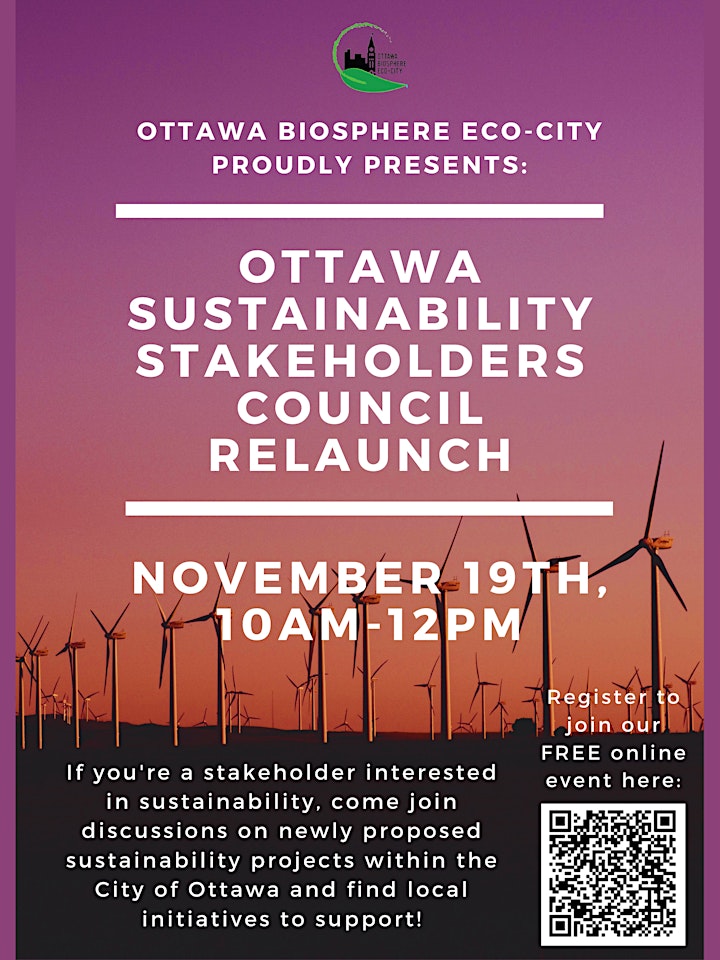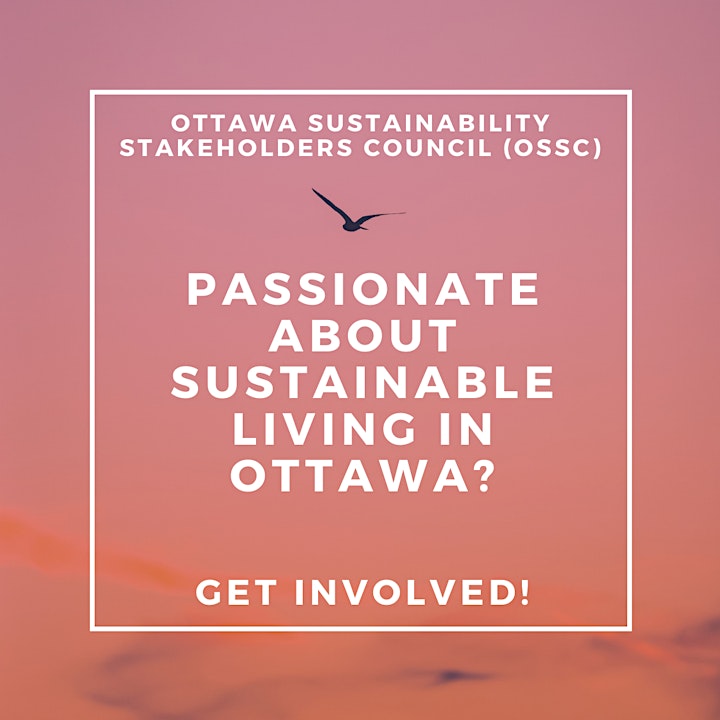 Organizer of Ottawa Sustainability Stakeholders Council Relaunch