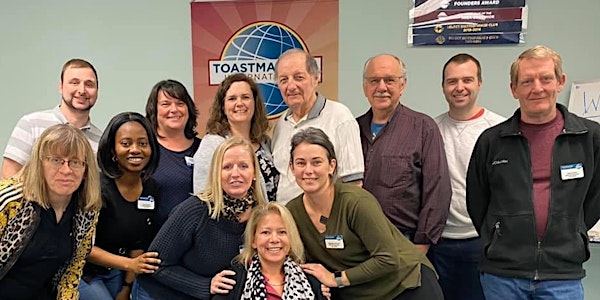 OUR 10th ANNIVERSARY
Come celebrate with us our tenth anniversary
About this event
Since June 2011 we have met, had fun and learned so much. We had our ups and downs but through it all we supported each other. Our confidence levels increased, improved our presentation skills and learned how to communicate and express ourselves in a positive way. As a bonus we acquired other soft and transferable skills but above all we understand the value and importance of leadership.
Come celebrate with us this great milestone. Meet some of our founding members. Experience our meeting on June 16th. Be part of our festivity. You will hear some phenomenal speeches by some amazing Toastmasters such as Dr. Karen Stillman of the Universal WellBeing Institute and our own District 61 Director, Kimberley Dueck.
Register now to receive your zoom link and agenda.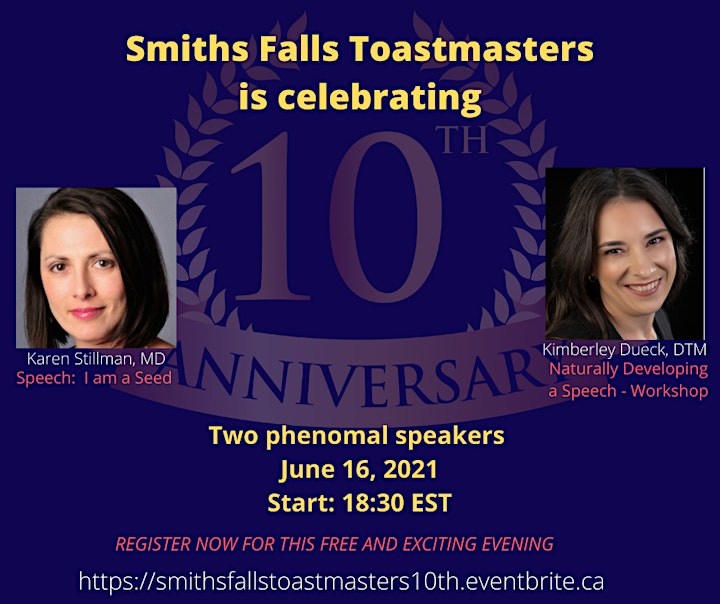 Karen's speech will be inspiring, motivational and able to give you insight how one can grow internally and externally. With her medical background and now A Universal Wellness Specialist, and DreamBuilder coach, Karen understands how to shine the light of awareness to connect with her clients' inherent yet untapped superpowers.
Kimberley's workshop will provide you with tips to develop and deliver speeches with true authenticity and passion. If you always wanted to express your ideas, share your thoughts to the world but thought speech writing difficult or a chore, search no more. Join us and discover the tools and tricks in this exciting workshop.
REGISTER NOW! https://smithsfallstoastmasters10th.eventbrite.ca