About this Event
In conjunction with the 2019 Western Homecoming, the Department of Clinical Neurological Sciences, Schulich School of Medicine & Dentistry at Western University is hosting "Our Brains, Our Future: 50 Years of CNS".
The event will consist of a Scientific Symposium and Gala Dinner to celebrate its 50-year Anniversary.
Scientific Symposium: Taking place on Friday, October 18th, 2019, the full-day symposium includes a series of moderated presentations by experts in the field, focusing on future directions of neuroscience in relation to imaging, cognition, translational research and medical education.
Gala Dinner: The Gala Dinner will commence after the Symposium at approximately 6:30 p.m. Over the course of the dinner, we will recognize the incredible accomplishments of our faculty and alumni, and the Department's contributions to the global health care community.
Agenda: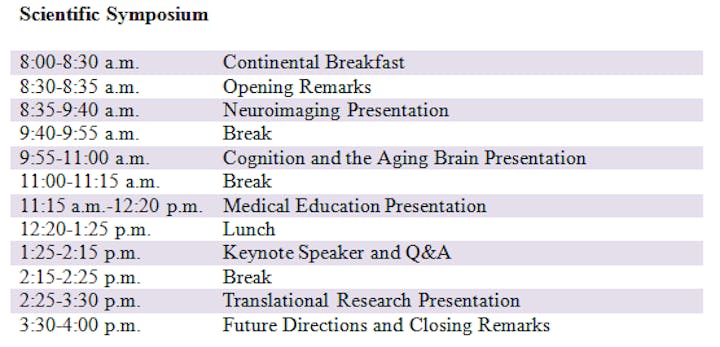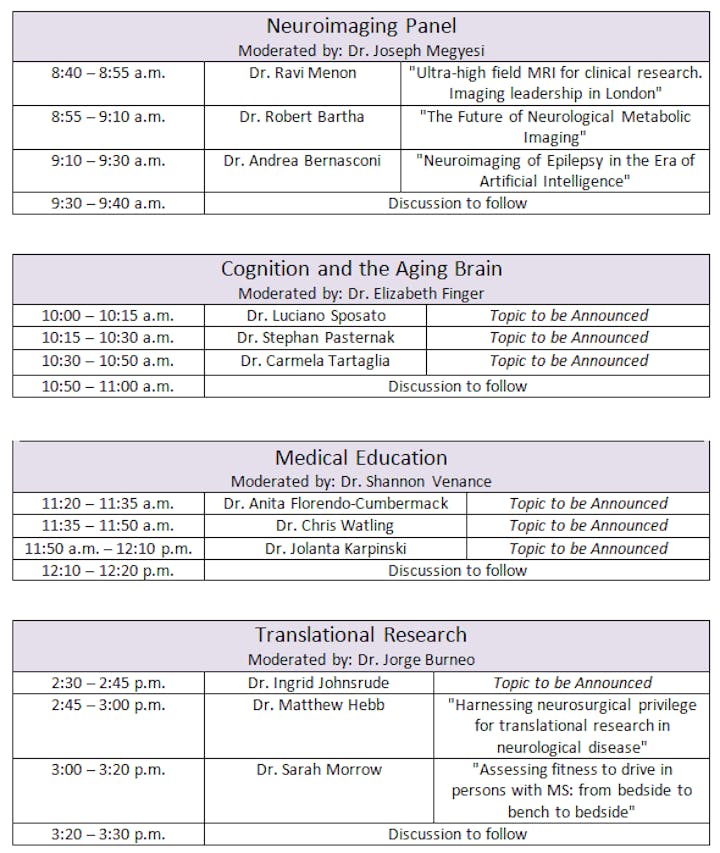 *Agenda details are subject to change, with speakers to be announced.
Registration: There is free admission to the Scientific Symposium, but guests will need to register to attend. By purchasing a ticket to the Gala Dinner, your name will automatically be registered for the Symposium. However, if you only wish to attend the Symposium, please register with that ticket.
General Admission: Scientific Symposium Only - Free Admission
General Admission: Scientific Symposium & Gala Dinner - $125.00
Table of 8 for Gala Dinner - $1000.00 (contact Alexandra Bolton to register )
For more information, please see the Department's webpage or contact the department.
Dress Code: Black Tie Optional
Event Location:
This event will take place in the heart of Downtown London at RBC Place London.
RBC Place London, 300 York Street, London, ON. N6B 1P8
For more information on RBC Place London, visit their website.
Want to keep celebrating? Extend your stay and join in on more Western Homecoming events. For more information on Western Homecoming, click here.
Please be aware that although attendance to the Scientific Symposium is free, there is an expected commitment to attend. The Department of Clinical Neurological Sciences reserves the right to charge $75 for each unexcused absence to the Symposium.