Description
The global energy landscape is rapidly evolving in response to changing customer demands and an increasing focus on affordability, efficiency, reliability and sustainability. The evolving energy landscape will require utilities to become increasingly more agile and adaptable to develop integrated energy solutions that address the needs of the modern energy consumer. Neetika Sathe, VP Corporate Development, PowerStream Inc., will talk about the challenges and opportunities associated with becoming a next generation utility.

Light refreshments will be served.
Please let us know if we need to make any accessibility accommodations to ensure your inclusion in this event.

Presented in partnership with:




Speaker bio: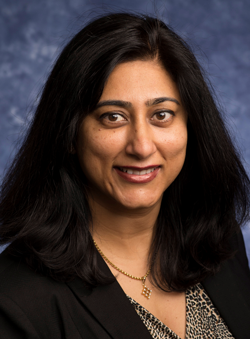 Neetika Sathe is Vice President, Corporate Development and Smart Grid Technologies at PowerStream Inc. Her role in the organization is to identify, analyze and develop leading-edge innovative technologies and business opportunities.
Prior to joining PowerStream, Neetika was the Chief Marketing Manager for Nissan LEAF and Cross-Overs in Canada, responsible for sales and profitability for her portfolio, including the launch of the Nissan LEAF in Canada.
Neetika has established thought leadership in areas of smart grid, microgrid, energy storage, clean energy, electric mobility and next-generation utilities. She is also passionate about change management, innovation, and mentoring young talent.
She serves on the board of several industry associations such as SmartGrid Canada, Windfall Ecology Centre and Electric Mobility Canada, including Chairing the Board of the NSERC Energy Storage Technology Network.
Neetika was recently recognized by Energy Storage North America with the 2016 Champion Award for her leadership and exceptional achievement in advancing energy storage technology. She also received the 2016 Grant's Desi Achievers Award, which recognizes outstanding individual accomplishments in Canada's South Asian community.
Neetika has a Master's degree in Physics from Panjab University, followed by an MBA from McMaster University.