Description
KEYNOTE SPEAKER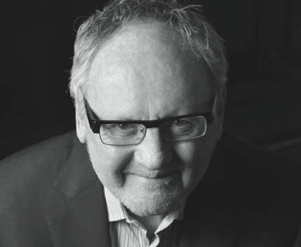 Michael Fullan, O.C.
Michael Fullan, O.C. is Professor Emeritus of the Ontario Institute for Studies in Education of the University of Toronto. Recognized as a worldwide authority on educational reform, Michael is engaged in advising policymakers and local leaders around the world in helping to achieve the moral purpose of all children learning. His books have been published in many languages. Michael has been a driving force behind the advances in the Ontario education system.
YOUR INSTRUCTOR

Paul Tufts
Paul is a leader with 34 years of Canadian and international service in the education sector. His international portfolio includes consulting on a school leadership project with the Peruvian Ministry of Education in Lima, and working as an Education Advisor for a private education service provider in Malaysia. He is currently the principal of a Toronto-based international school providing the Ontario curriculum to Chinese and Canadian students online.
EVENT OVERVIEW
Understand effective school-level leadership
Examine attributes of an effective school leader for 21st century teaching and learning using international leadership frameworks

Understand system-level leadership
Explore the role in terms of processes, providing and aligning resources, developing leadership capacity and ensuring productive relationships

Identify effective schools
Identify characteristics of effective schools that support 21st century teaching and learning, using national school effectiveness, private, and international school accreditation frameworks

Understand effective systems
Understand the role of system leaders in developing and sustaining effective
schools and programs
EVENT DETAILS
Registration Deadline: March 1, 2017

Registration: $900 CAD (including HST) for program with catering

Hotel Accommodation: DoubleTree by Hilton: Downtown Location

Green Event: Bring device to access program resources