About this Event
DOORS OPEN: 7:30PM
SHOW BEGINS: 8:00PM
Join host Sebastian Major for a night of music and storytelling, celebrating weird anniversaries and mythology around the number 100.
Special guest Katie Daubs will discuss her new book "The Missing Millionaire" and the100th anniversary of the disappearance of Ambrose Small, Toronto's great lost entertainment mogul.
This special live episode will be published on Apple Podcast and all major podcast platforms. This is your chance to meet your host and take part in this special episode before it goes online. See the full, unedited and raw recording.
NEW: The man behind the amazing Our Fake History artwork, Frank Fiorentino, will be there showcasing his amazing artwork. A LIMITED run print (custom for this special episode) will be available to purchase!
About The Podcast:
Our Fake History is an award-winning podcast about myths people think are history and history that might be hidden in myths. Have you ever heard that old story about how Napoleon shot the nose off the sphinx, or that Shakespeare was an illiterate fraud, or that Queen Elizabeth was actually a man? This show explores those tall-tales and tries to figure out what's fact, what's fiction, and what is such a good story it simply must be told. The podcast combines storytelling, humour, and historical detective work to create a show that is good for both history buffs and anyone who loves a good story.
The podcast is produced in Toronto, Canada, by Sebastian Major with help from his wife Beth Lorimer. Sebastian is a teacher, musician, and storyteller who is passionate about all things weird and wonderful from the past.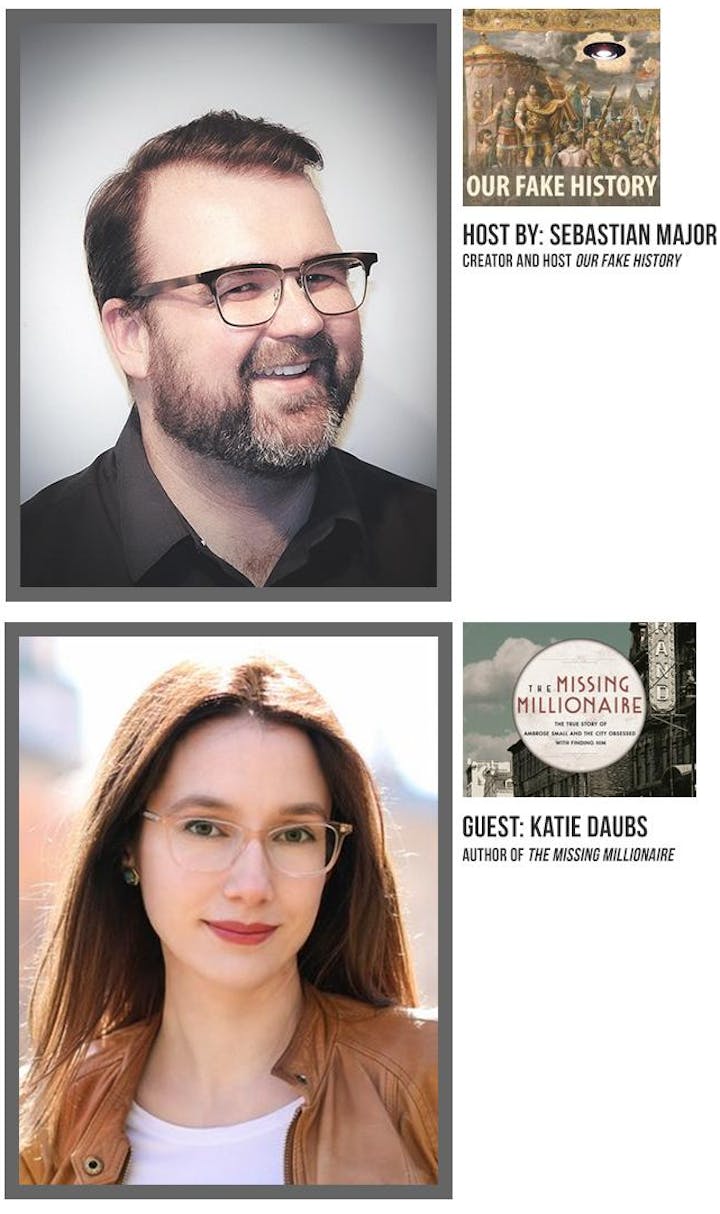 The great Frank Friorentino (@FrankFio) has created a very special piece of art for the 100th live show. A limited run of 100 prints of this image will be available at the show: