Description
This project encourages participants to express and present their stories through poetic reflection and computer arts; creating a cultural awareness in the wider society. It will have three parts. Each part is composed of several workshops with specific themes. At workshops, short videos are used, personal items, cultural images, photos with haiku, shape poems, other writing exercises and computer arts are provided and created. I will invite guest artists to join us for these artistic processes and share their experiences and expertise. Thank our partners: CPAC, HSK and CCNEWS. Thank OAC for the grant.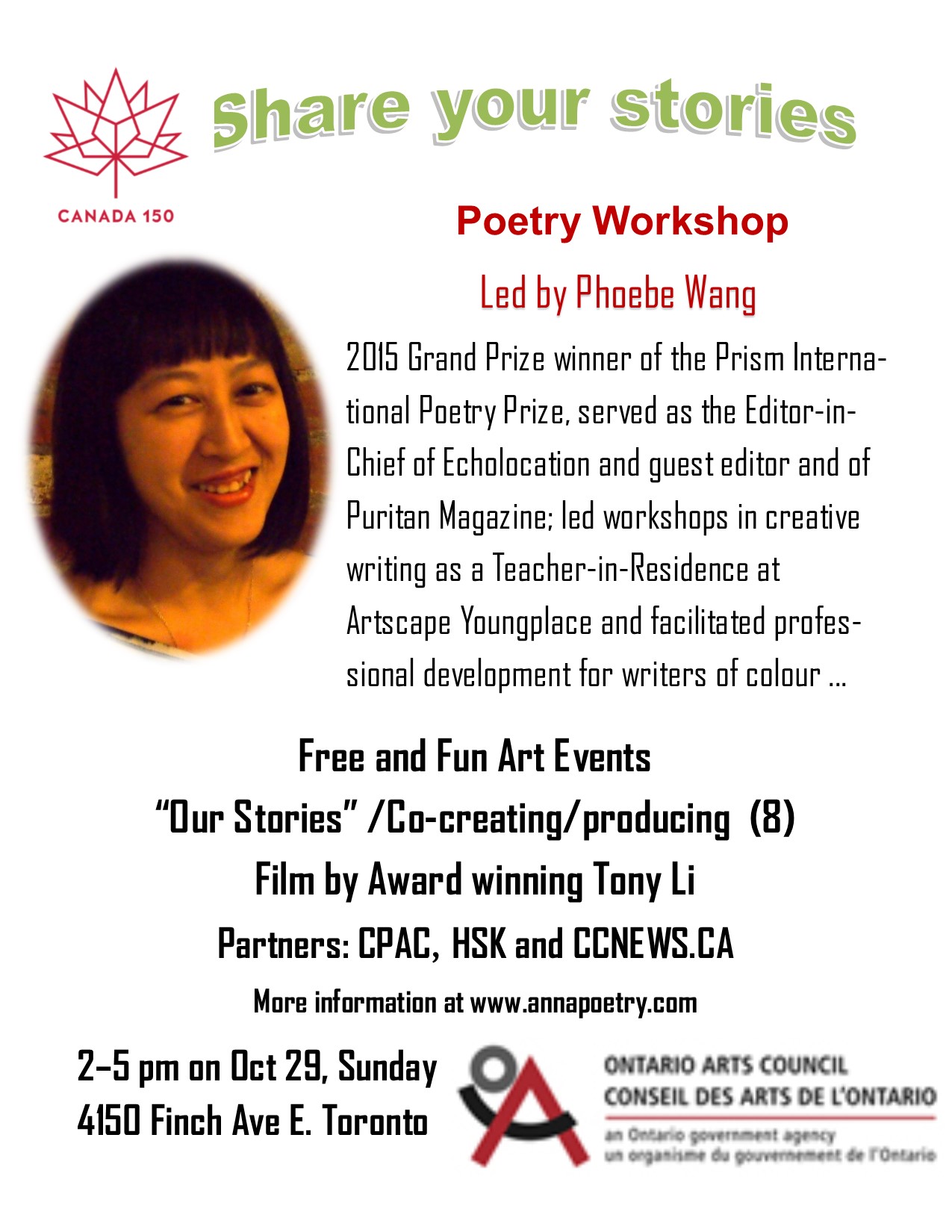 Poet Phoebe Wang is a writer and educator based in Toronto. She was the 2015 Grand Prize winner of the Prism International Poetry Prize and has served as the Editor-in-Chief of Echolocation and guest editor and outreach coordinator of Puritan Magazine. In addition to having led workshops in creative writing as a Teacher-in-Residence at Artscape Youngplace, she has also facilitated professional development for writers of colour in partnership with the Ontario Arts Council.
Phoebe will share with people how to make your stories a chapbook.
Tony Li is a well-known filmmaker in China. He immigrated to Canada in 2004. He studied MFA at York Unversity and since then he has produced several award-winning films about stories of new immigrants and historical events such as "Humanity", "Father and Son", "Tattor", "Family" and "A Day in the History" etc
Tony will introduce how to film a story.
Thank our partners: CPAC, HSK and CCNEWS. Thank OAC for the grant.