Description
OurGenerations is an arts-based project that explores what life was like 30 years ago for 30 older gay men (and some women) from Toronto.
Over the past year, passionate youth volunteers at OurSpace have been hearing stories from the community and capturing them through audio recordings and photographs.
On February 28, OurSpace will be hosting a launch party at Buddies in Bad Times Theatre to celebrate the release of this project. From 6-9PM, you can drop by, see photographs of each of the participants, and hear some of their stories in a space that fosters and celebrates intergenerational dialogue and connection.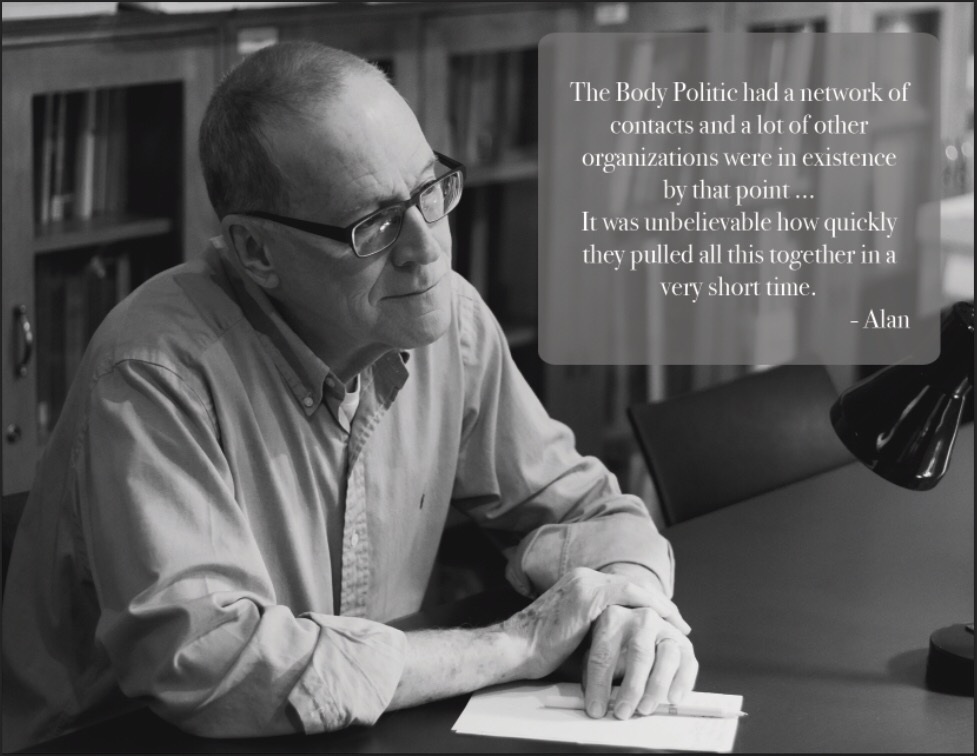 We hope that OurGenerations will inspire young gay, bi, and queer men to talk about their own struggles with age and identity, and to honour older folks who have helped shape the present-day community. Thanks to the support of Resist Stigma, we have been able to turn each interview into its own short video, all of which will be released on our YouTube page that same day.

Accessibility
Admission is free and food will be available. Buddies in Bad Times Theatre is wheelchair accessible and has gender-neutral washrooms. Please contact the organizers for any additional accessibility requirements by emailing them at hey@thisisourspace.ca by February 20.

What is OurSpace?
OurSpace is a Toronto-based collective of youth leaders who create innovative spaces for young cis and trans guys who like guys to come together, learn from each other, discuss social issues, and have fun!

Stay Connected
Visit our website: https://thisisourspace.ca/
Like and follow us on Facebook, Twitter, and Instagram: @OurSpaceToronto
And check out our Tumblr: http://ourspacetoronto.tumblr.com/